Struggling to think of what to buy for the history-lover in your life now you've exhausted non-fiction bestsellers and Christmas tree decorations? We've got you covered. Check out 10 of our favourite from the History Hit Shop, which will make their day!
1. An annual subscription to History Hit TV
First things first. There truly is no better gift for any history fan in your life – unlimited access to world-class documentaries, new releases every week, ad-free podcasts and exclusive events. They will love you forever if you get them an annual subscription – or even better, an annual subscription with a copy of Dan Snow's On This Day.
2. Aprons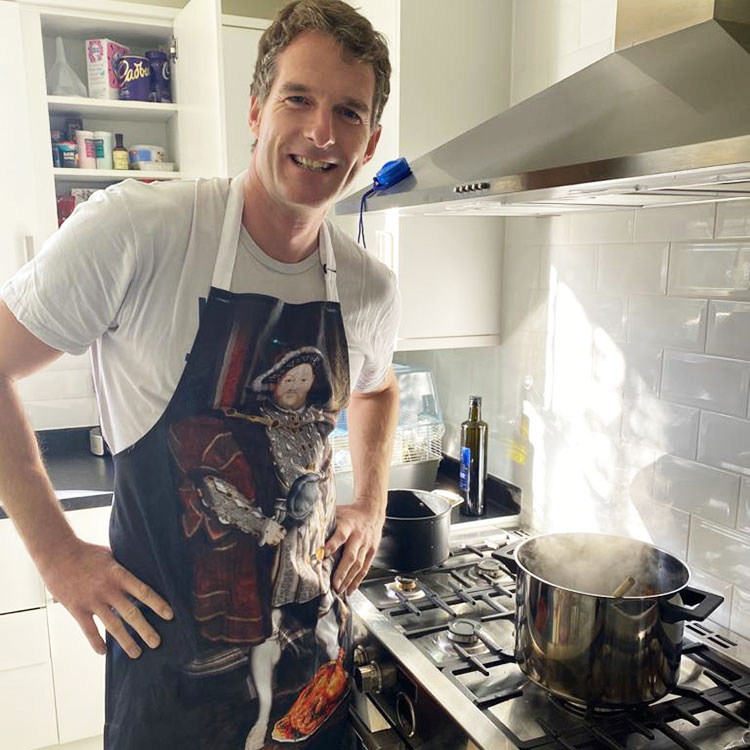 Christmas dinner is a messy affair – no-one wants to ruin their outfit as they stand over the stove. Luckily, you won't have to. Ensure your loved ones can cook in style with our aprons: we've got four snazzy styles to choose from, so why not get the full set?
3. Henry V Plantagenet Hoodie
"Once more unto the breach, dear friends, once more" cried Shakespeare's Henry V, but we bet he would have felt even more courageous (and warm) had he been wearing one of these Plantagenet hoodies. Historical and practical, they come in a range of sizes (and designs, should Henry V not take your fancy): truly the ideal Christmas present for your history-mad dad.
4. Jolly Magpie Crowns
Upgrade from paper crowns at Christmas dinner to with these beautiful handmade bespoke felt crowns. Just the thing for the thing for the king or queen in your life – let them feel like royalty every day.
5. Face Covering Two Pack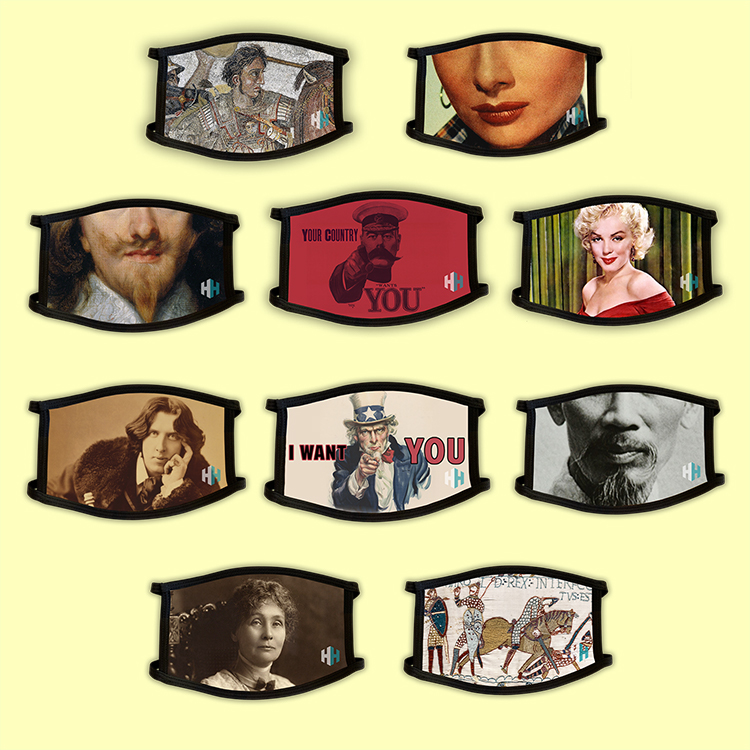 It looks like face coverings are here to stay for a good while longer. Struggling to decide which design of our historical face coverings to get (we get it, it's difficult). Why not buy two?
6. Knitted Knight Hat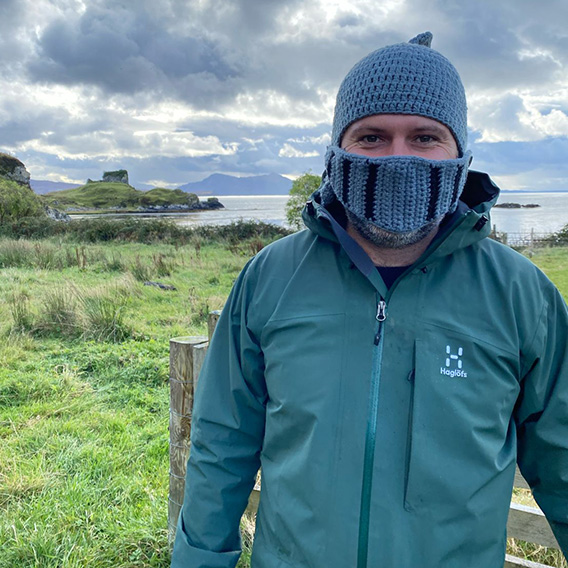 It's winter. It's cold. You need a face covering. Our knitted knight hat solves both of these problems: not only is it nice and toasty, it also has a visor that can double as a face covering (sort of). An ideal present for the person who has everything because we can guarantee that they won't have one of these very cool hats.
7. Map of the Roman Empire
Know a fan of The Ancients podcast? Or a budding Classicist? This map of the Roman Empire is sure to make their Christmas. Incredibly detailed and extremely high quality, it's a wonderfully aesthetic and informative addition to any wall.
8. Queens T-Shirt
Louise's brilliant t shirts are sure to bring a smile to anyone's face – featuring a quote from the ever popular Netflix drama The Crown, show some love for England's queens.
9. Calendar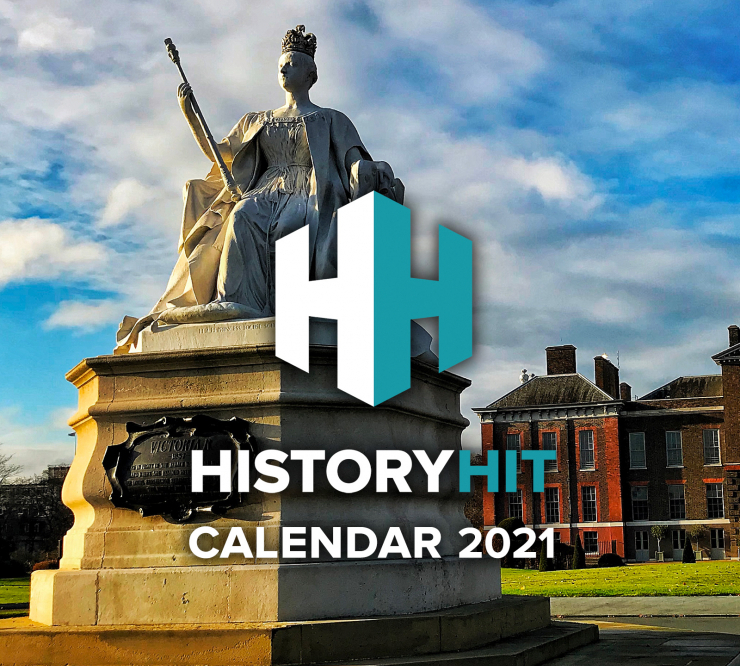 Can't say good riddance to 2020 fast enough? Look forward to a new year filled with hope and promise with our 2021 calendars. The History Hit team spend a lot of the time on the road filming, and have taken some cracking snaps along the way. Now you too can enjoy them with our History Hit 2021 Calendar. And the added bonus? We've popped in some important anniversaries happening in 2021 so you can impress with your historical trivia knowledge.
10. Tutankhamun Face Mask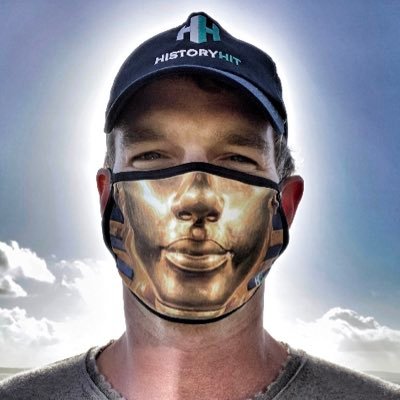 We've saved the best 'til last. This face covering is Dan Snow's favourite, in case you needed another reason to buy it.