Check out 10 of our favourite Christmas gifts from the History Hit Shop:
1. An annual subscription to History Hit TV
First things first. There truly is no better gift for any history fan in your life – unlimited access to hundreds of world-class documentaries, every podcast episode. With new releases every week and advert free, there is no better present. They will love you forever if you get them an annual subscription – or even better, an annual subscription with a copy of Dan Snow's On This Day.
2. Warning May Start Talking About History Sweatshirt
We asked our subscribers what they wanted on a jumper, and they replied with this design. A best seller from last year and it's back in stock for 2021. This jumper will allow the history lover in your life to show people their desire to radomly add historical facts to any conversation they're having. You can also get it as a t shirt.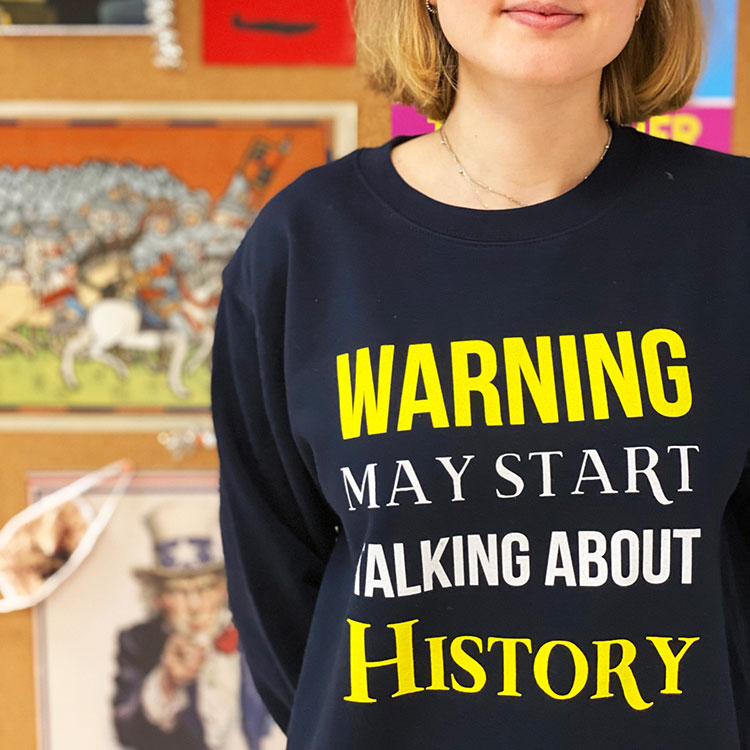 3. Aprons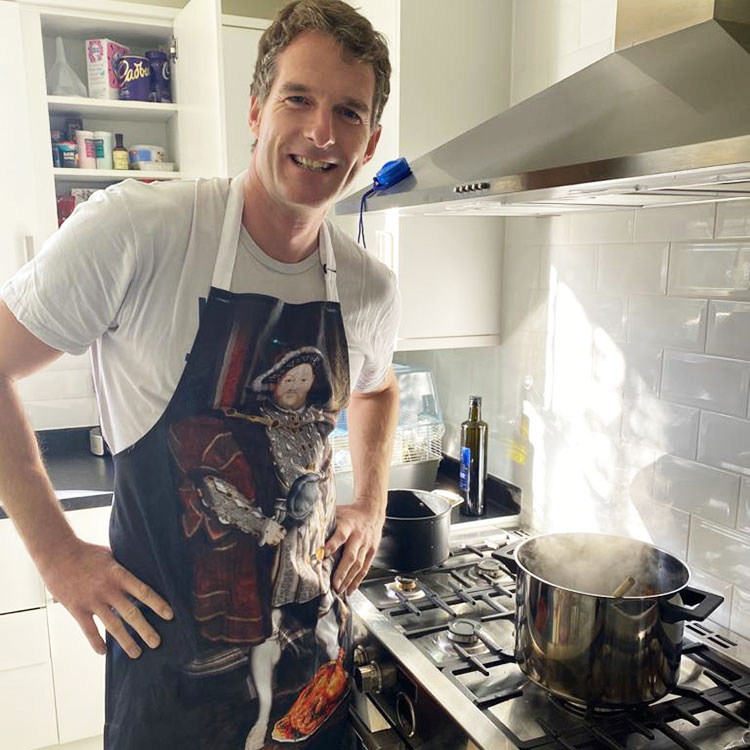 Christmas dinner is a messy affair – no-one wants to ruin their outfit as they stand over the stove. Luckily, you won't have to. Ensure your loved ones can cook in style with our aprons: we've got four snazzy styles to choose from, so why not get the full set?
4. Historical Tea Towels
To compliment their apron, why not chuck in a historical tea towel? Allow the recipient to truss up their turkey, steam their Christmas pudding and crack open the champagne in style, safe in the knowledge they've got one of our historical tea towels to clean up afterwards with.
5. Historical Hoodies
"Once more unto the breach, dear friends, once more" cried Shakespeare's Henry V, but we bet he would have felt even more courageous (and warm) had he been wearing one of these Plantagenet hoodies. With a range of designs inlcuding, Elizabeth I, Horatio Nelson and Napoleon Bonaparte you be the warmest and most stylis person in history.
6. Knitted Knight Hat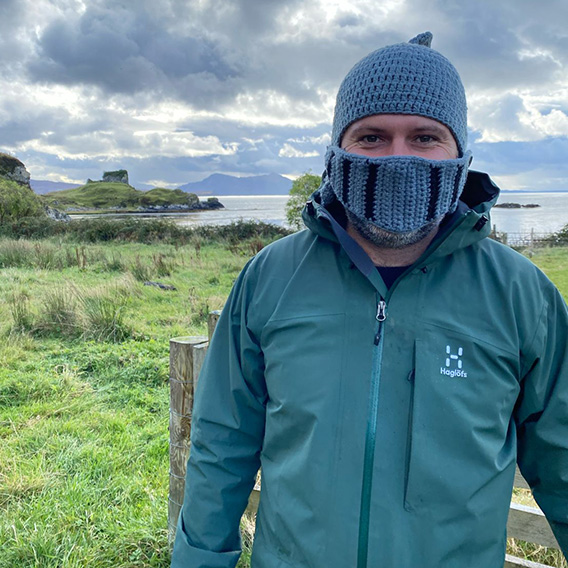 It's winter. It's cold. You need a face covering. Our knitted knight hat solves both of these problems: not only is it nice and toasty, it also has a visor that can double as a face covering (sort of). An ideal present for the person who has everything because we can guarantee that they won't have one of these very cool hats.
7. Horned Helmet
It's a common misconception that Vikings wore horned helmets. That's why this is hat is not a Viking hat. It is a crocheted horned helmet hat. Like the aforementioned knitted knight hat it is the perfect winter companion for your head. Warm and historical, we guarantee it will be the perfect present.
8. On This Day in History Hardback First Edition
On which day was history's shortest war waged and won (in roughly 40 minutes)? How was Napoleon bested by a group of rabbits in 1807? Why did a dispute about beer in an Oxford pub lead to over 100 deaths and 470 years of penance? Why in 1752 did Britain go to bed on 2nd September and wake up on the 14th? How did a women's march in 1917 set off the Russian Revolution?
On This Day in History brings to life a key event that happened on each day of the year. We love it: as will any trivia fan in your life. Especially because we've got some of the last remaining first editions of it for sale, making it extra special.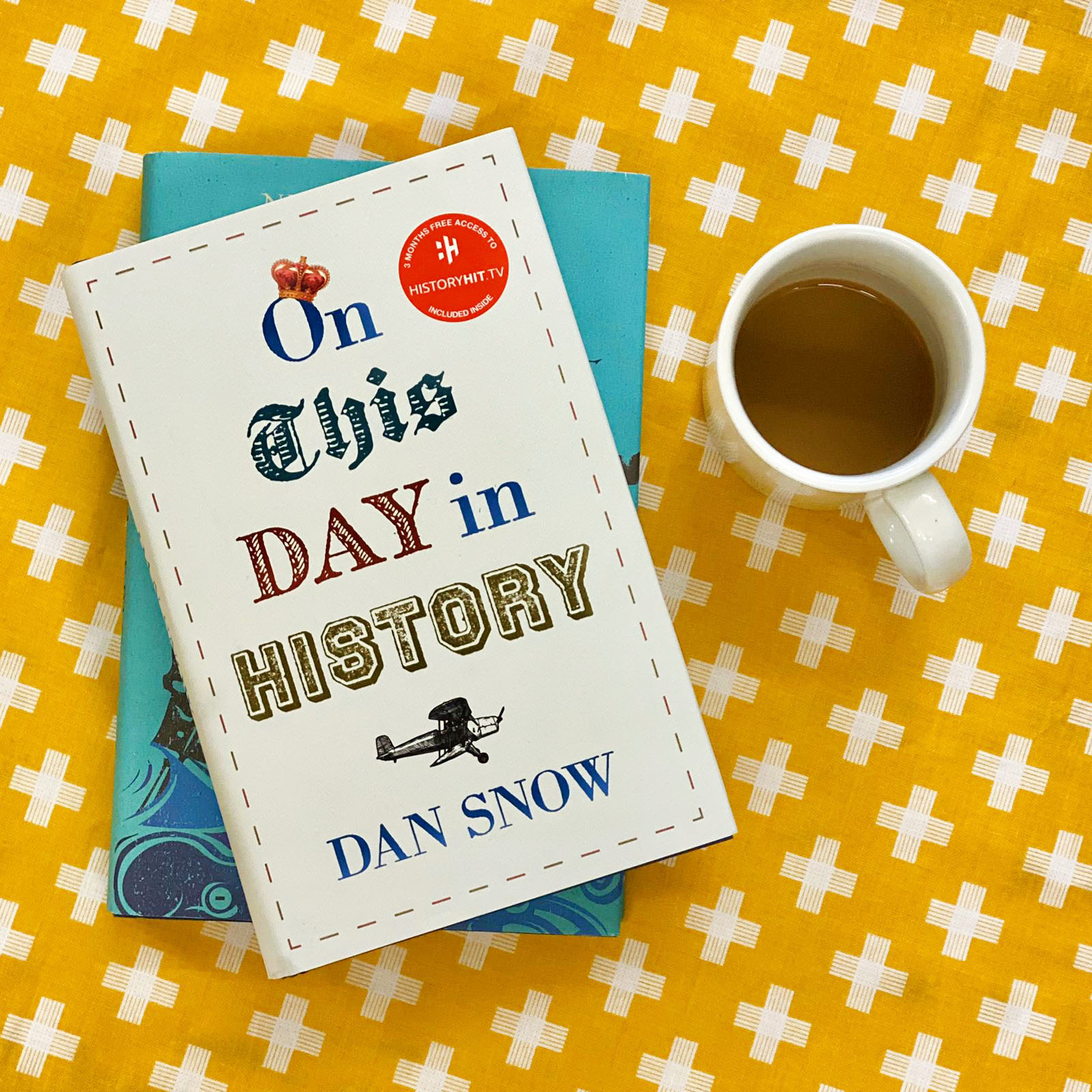 9. History Hit 2022 Calendar
It's that time of year. You and all your friends & family need a 2022 calendar – this is the year history will be made.
Because we're History Hit, this calendar is not only practical, we've added a bonus for all you history-lovers in the form of important anniversaries in 2021. So if you want to know what happened on this day in 1421, or even 1971, this is the calendar for you – particularly great for trivia aficionados.
Oh, and did we mention it's also got some absolutely cracking photos? Dan and Team History Hit have been on the road a lot since things opened up, and we've compiled some of the highlights in this calendar.
10. Findmypast Annual Subscription
Do you have someone who is constantly trying to find out about their family history? This is the gift for them.
Findmypast's mission is simple. They want to help everyone discover and celebrate how they are uniquely connected.
With a subscription you can start your family tree for free. It's quick and easy to add the people you know, with their clever hints to help you find your ancestors. Explore your family's epic history with records you won't find anywhere else.