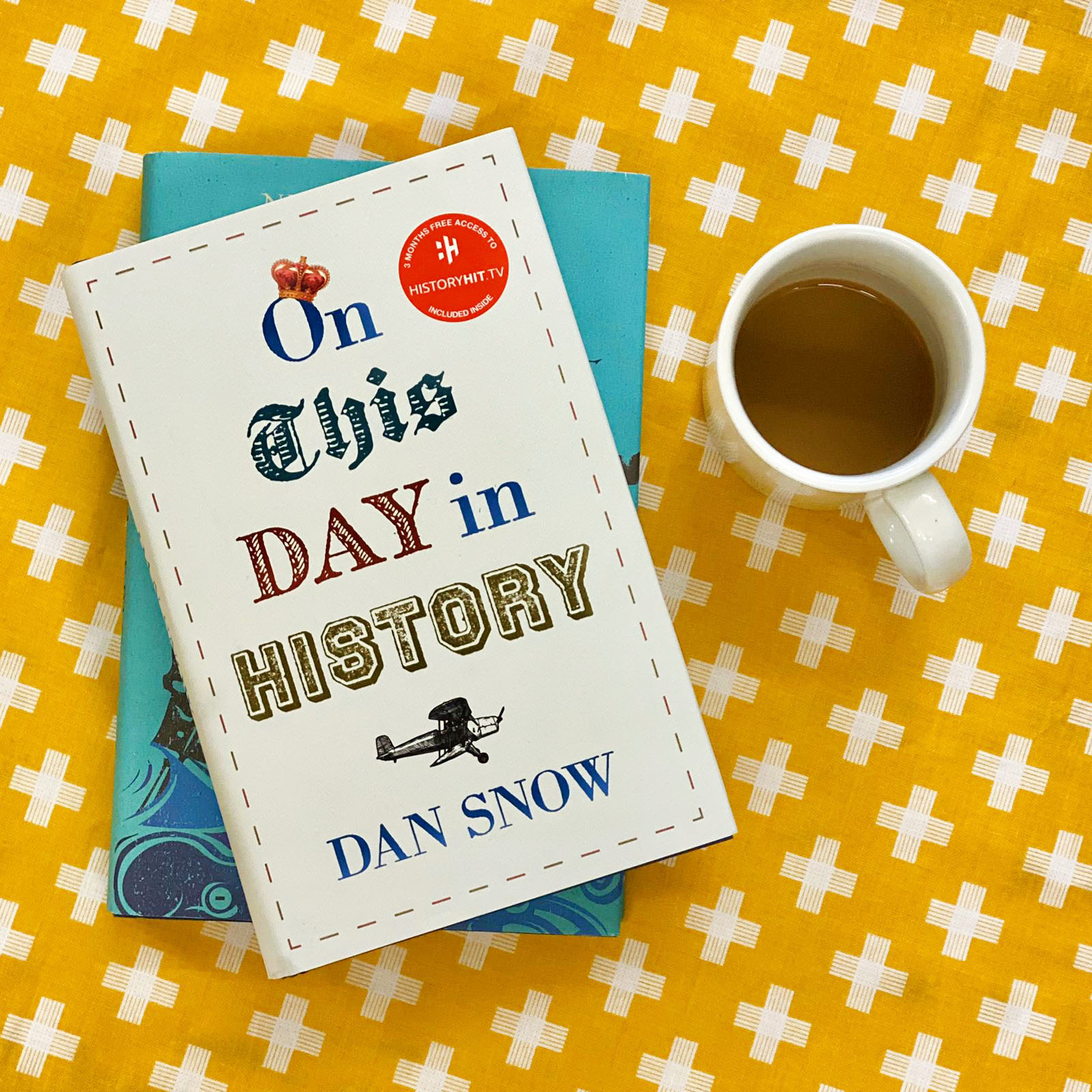 With Christmas now weeks away, you may well be scratching your head around what gifts to buy this year. But if you're into history, it's likely you'll have a friend or family member who is too.
And we've got the perfect list for Christmas gift giving – with a selection of History Hit themed presents or those carefully curated for history lovers.
Peruse this list, and your gift conundrum will be a thing of the past.
1. A subscription to History Hit TV
History Hit membership opens the doors to a world of historical content. Members enjoy unlimited access to over 750 documentaries, fresh interviews with the world's top historians and original ad-free podcasts. You can also get a signed copy of Dan Snow's book On This Day in History in our most popular £59.99 package. You can use code 'historylover' at checkout to get 10% off your purchase of History Hit products (does not include Matthew Ryan prints below).
2. Matthew Ryan medieval prints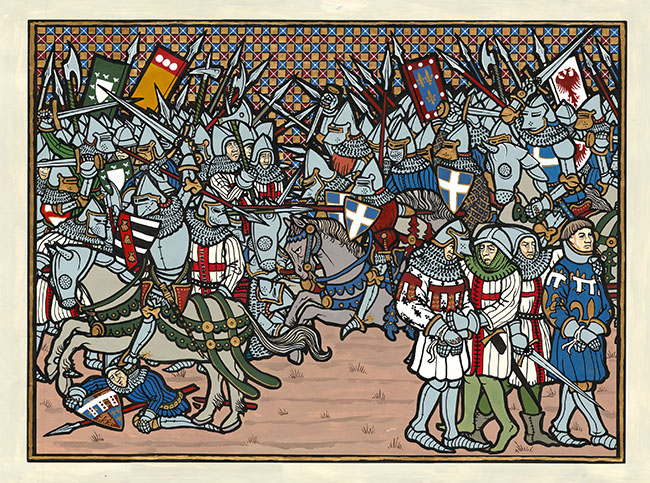 Bespoke manuscript style prints by Matthew Ryan, signed by the artist (£60). Depicting the heroes of Bosworth, Tewkesbury and Agincourt, these are perfect for any fan of medieval art.
3. History Hit Posters
History Hit's original collection of posters (£19.99) presents some of the most inspiring quotes about history, in a modern eye. Perfect for classrooms.
4. Tank driver taster session

Give that big kid the experience of a lifetime with a tank driving lesson at Armourgeddon (£130). You'll be kitted out in your tank suit and given a helmet, and introduced to your very own FV432. With one-to-one tuition, you'll be guided around the tank track, which was once a Second World War bombing range.
5. English Heritage membership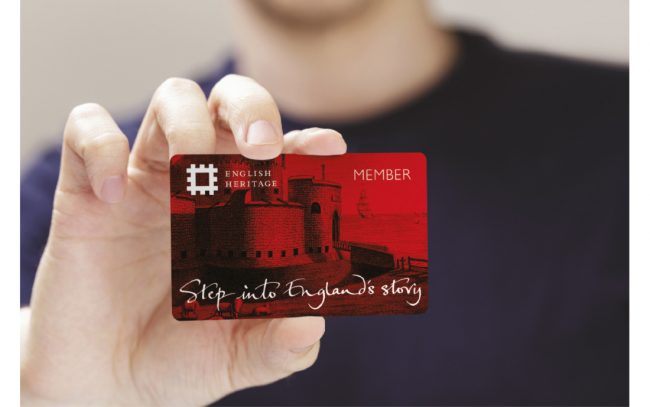 English Heritage membership is the essential piece of kit for any history fan. What could be a better present than offering unlimited access to over 400 historic places, including Dover Castle, Battle Abbey, Stonehenge, Tintagel Castle and Hadrian's Wall?
6. Professional metal detector kit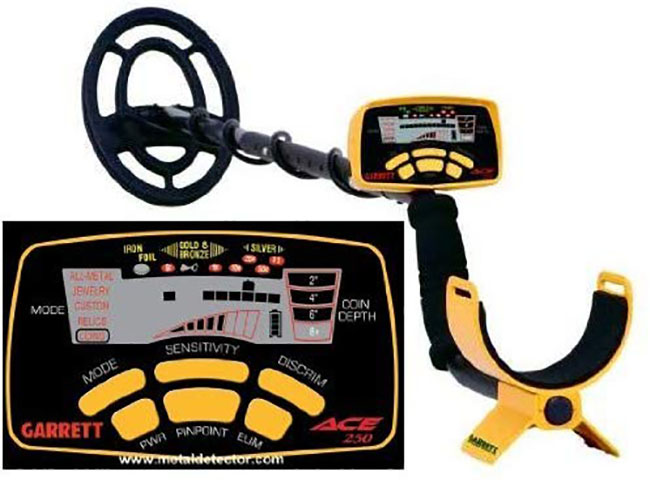 There's nothing quite as thrilling as uncovering the past, and this professional metal detector kit brings history to life (£189.45).
With a graphic target ID cursor and 8 settings to reach the optimum sensitivity and depth, it has never been easier to bring history to life. Who knows what you might find – even in your own garden.
7. Lego Architecture Trafalgar Square Building Set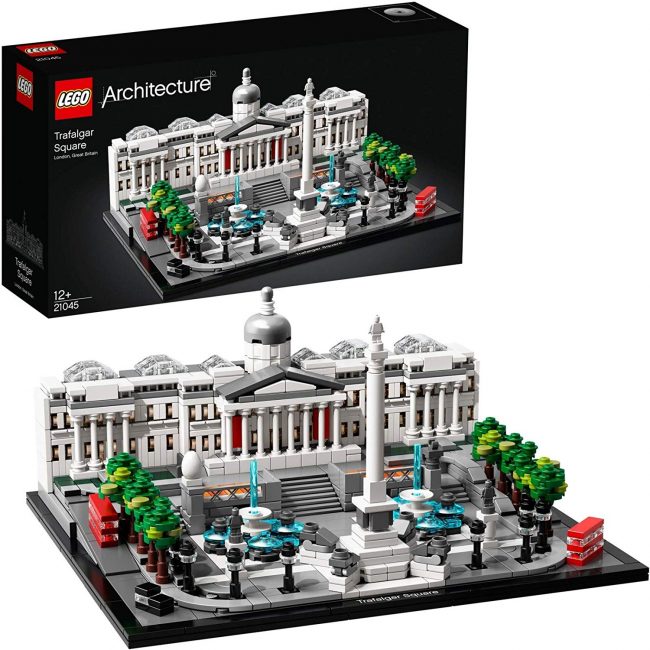 Capture the essence of an iconic London landmark with this Trafalgar Square LEGO set, containing 1197 pieces (£66.06).
Named in honor of Lord Horatio Nelson following his 1805 naval victory over Napoleon, the square has since become a popular touist attraction and is often used for political protests.
The set depicts the domed National Gallery complete with columned facade, Nelson's column flanked by lions, the square's famous fountains and four sculpture plinths.
8. Royal Shakespeare Company theatre voucher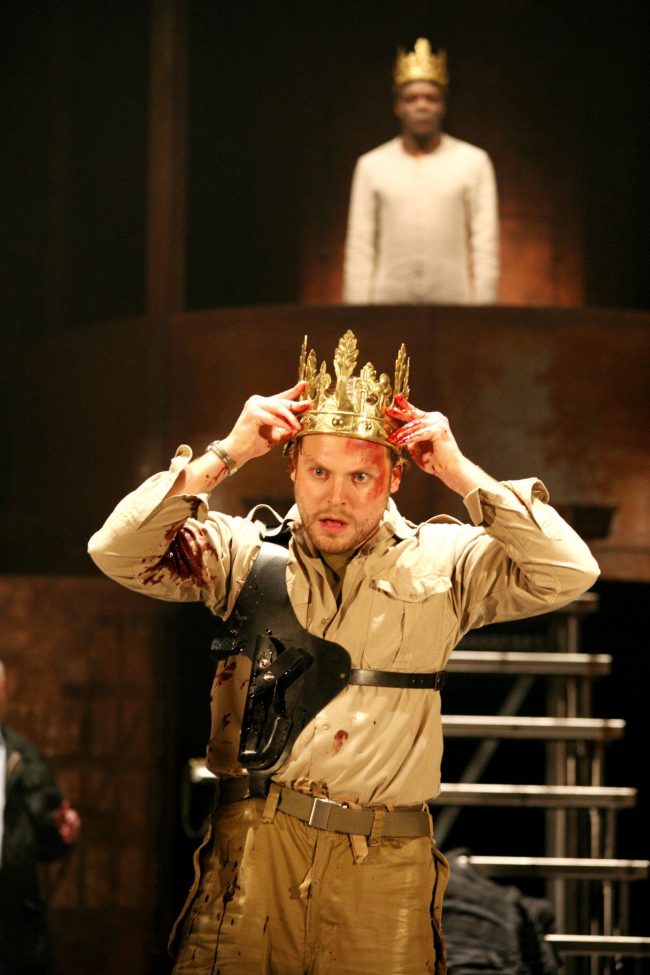 The Royal Shakespeare Company produces some of the world's best theatre.
With an alumni including David Tennant and Judi Dench, there is no better place to see Shakespeare's interpretations of the Wars of the Roses or the glory of Rome. An RSC gift voucher allows you to chose from a whole host of productions on a date which suits.
8. Hnefatafl, the Viking board game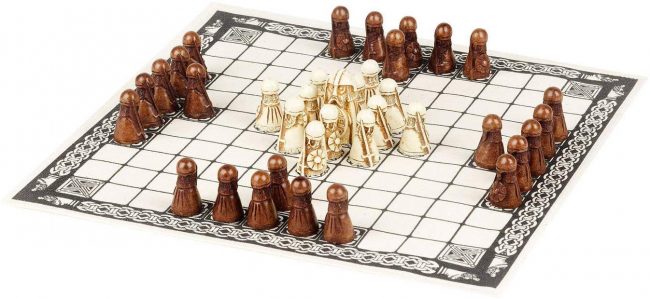 Hnefatafl (or King's Table) is a simple but addictive game of strategy. With 12 defenders, 24 attackers and 1 King, it is beautifully presented in a cotton drawstring bag, adorned with Nordic design (£26.99).
9. Dan Snow's History Hit Calendar 2020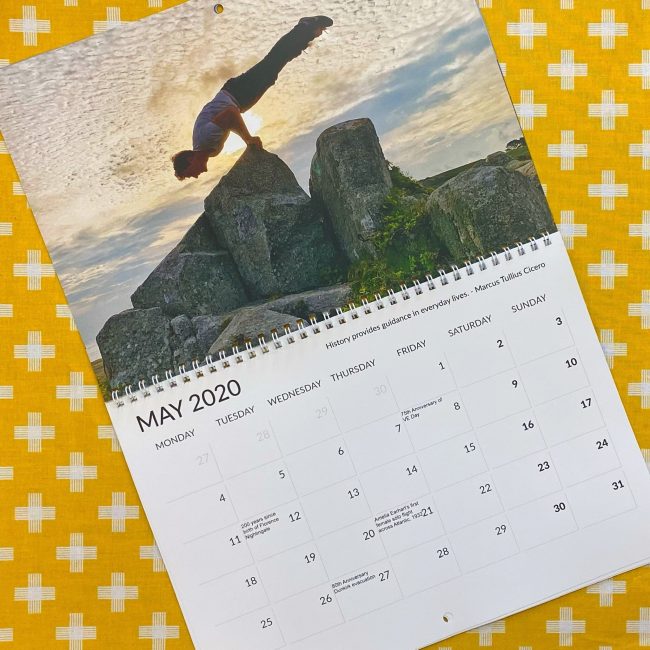 Dan Snow's History Hit 2020 calendar (£9.99) will keep you up to date with the most important historic commemorations throughout the year.
Each month has a brilliant photograph of Dan in action, filming history documentaries across the world.
You can use code 'historylover' at checkout to get 10% off your purchase of History Hit products (does not include Matthew Ryan prints below).
10. HMS Victory Model Kit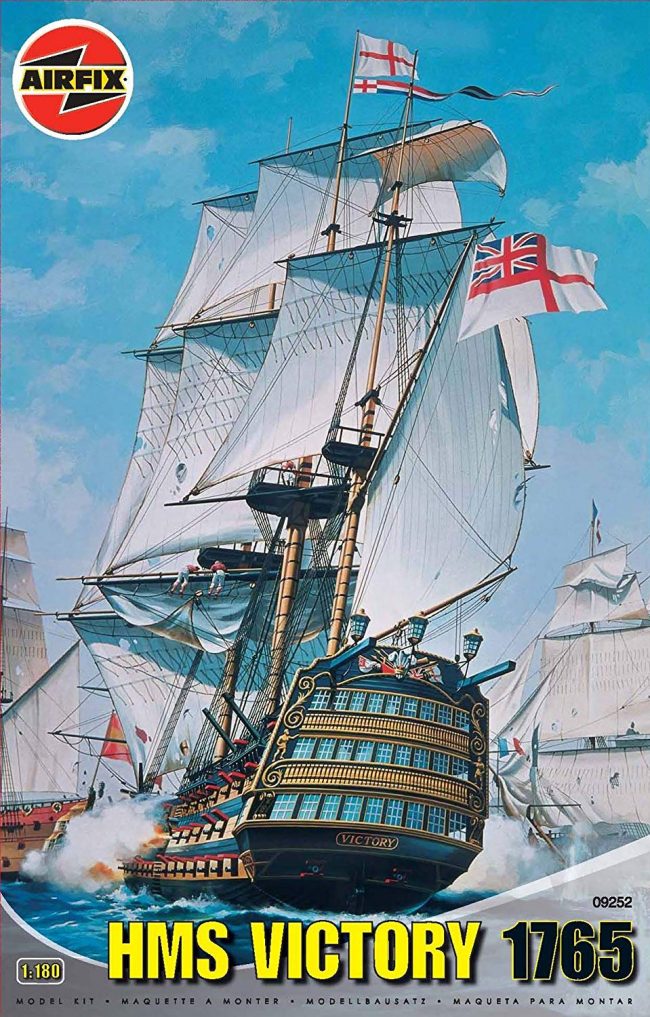 Launched on 7 May 1765, HMS Victory gained its fame by becoming Admiral Nelson's flagship during the Battle of Trafalgar in 1805. The victory at this battle ended Napoleon's bid for mastery of the sea, but cost Admiral Nelson his life.
She can now be seen in all her glory at her home in Portsmouth by visitors from all over the world.  This 353-part HMS Victory model kit (£32.95) is a precise reconstruction of Nelson's warship – scaled down 180 times, of course.
Find out more about HMS Victory here.
11. Visit to Blenheim Palace and lunch at The Crown in Woodstock for 2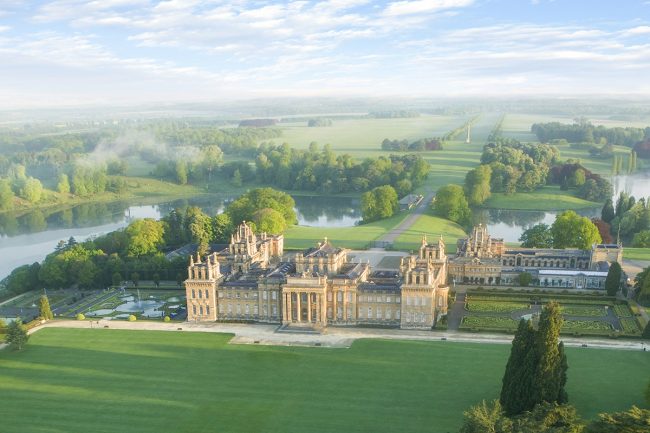 Enjoy a day at the World Heritage site, Blenheim Palace – the home of The Duke of Marlborough and birthplace of Sir Winston Churchill.
This experience (£100) includes a tour through the gilded state rooms housing one of Europe's finest collections of portraits, and the opportunity to enjoy a stroll in more than 2,000 acres of Capability Brown designed parkland. Having explored the palace, enjoy two courses of signature fare from The Crown, in nearby Woodstock.
12. Arthurian legend bookends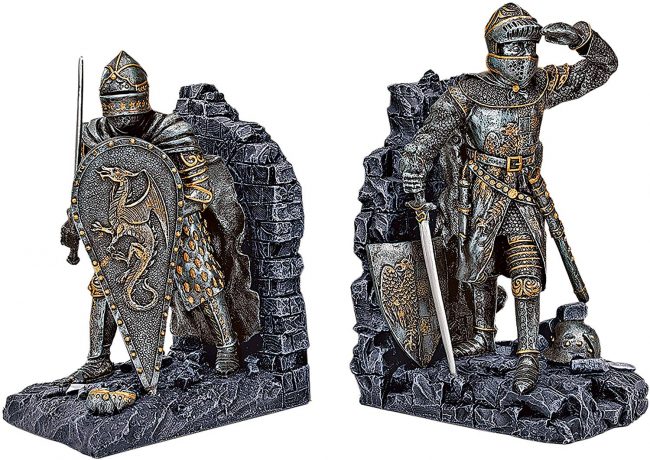 These sculpted characters from Arthurian legend (£34.95) will valiantly guard the bookshelf of any history geek. Sculpted in full battle armour, they are cast in quality designed resin with two-tone metallic finish.
13. A linocut print of mythical Britain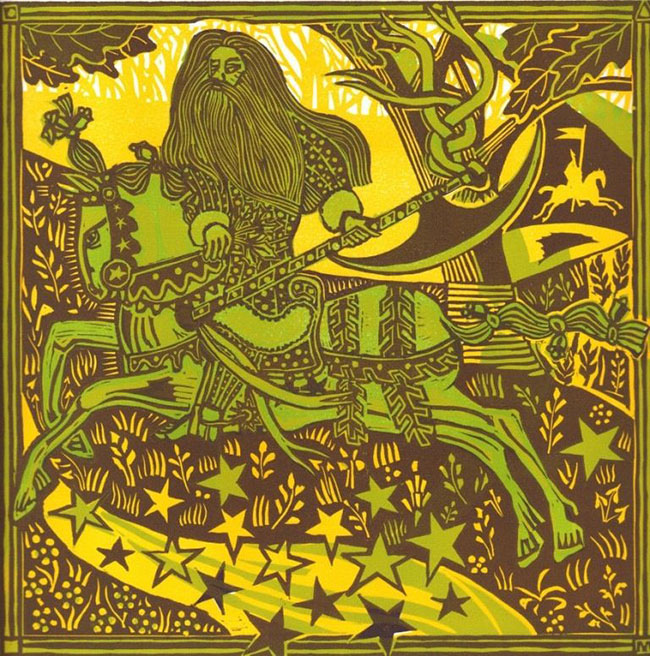 Original linocut prints of medieval Britain (£325) by author, translator and artist Michael Smith. Smith has produced a variety of images, featuring the stories of King Arthur as well as British historical and mythical themes.
14. Tower of London mug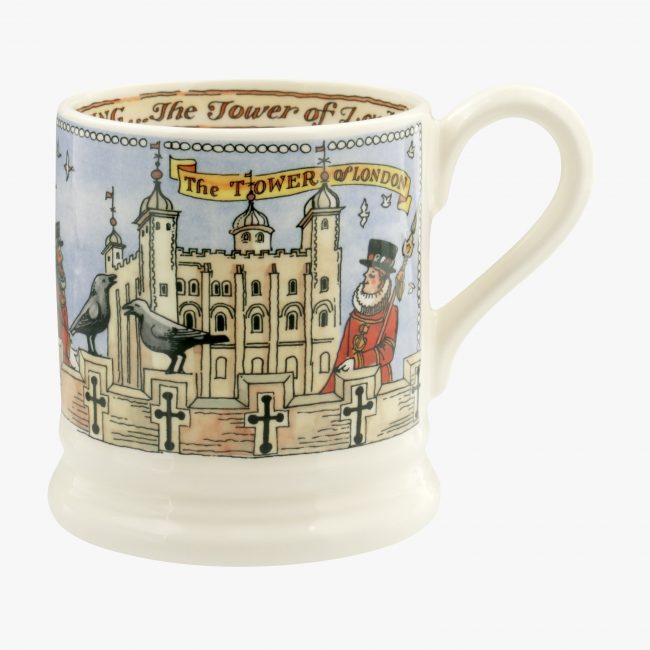 Steeped in history, the Tower of London is a historic castle located on the north bank of the River Thames in central London. The beautiful illustrations on this half-pint mug (£19.95) reflect the legend surrounding the tower – that should the ravens ever leave, the kingdom will fall.
15. Wearable suit of armour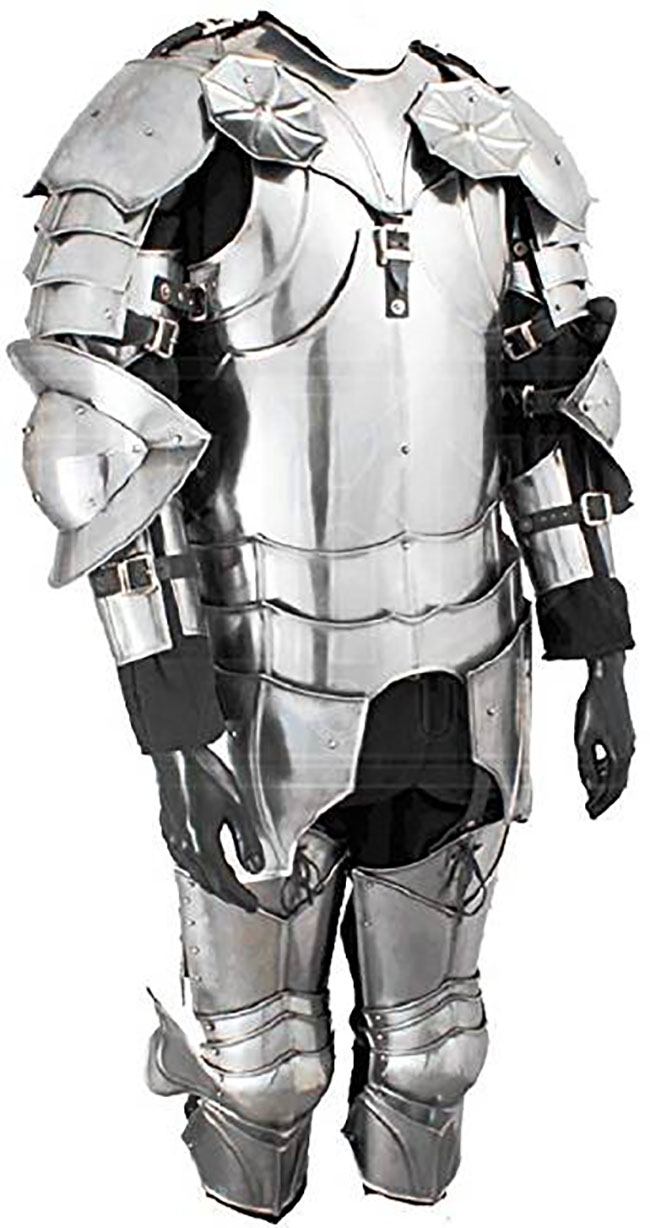 This wearable Half Suit of Armour (£459) was a popular style  in England and Germany during the late 15th century. It was worn by knights and nobles on both sides in the Wars of the Roses where it afforded excellent protection against the arrow storms associated with the battles of this period.
This suit is hand crafted from 18 gauge steel and features adjustable leather straps and chainmail skirt.
16. William Morris deck chair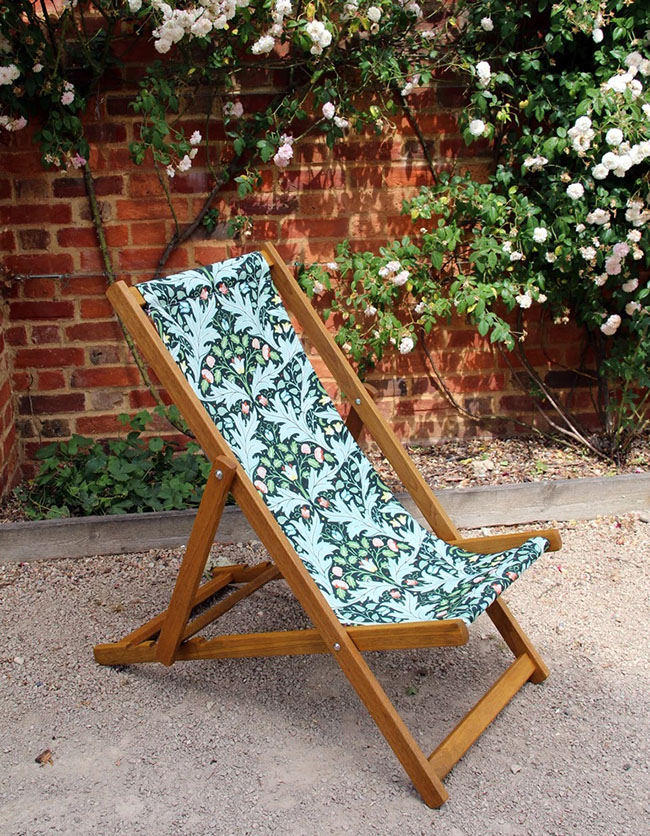 William Morris was one of the most important figures in art in the 18th century. His medieval style was incredibly successful and became considered quintessentially English, and became a staple in Victorian houses.
This beautifully crafted deckchair (£120) is made from Merpauh wood, and canvas sail cloth with an iconic William Morris design.
17. Medieval Knight chess set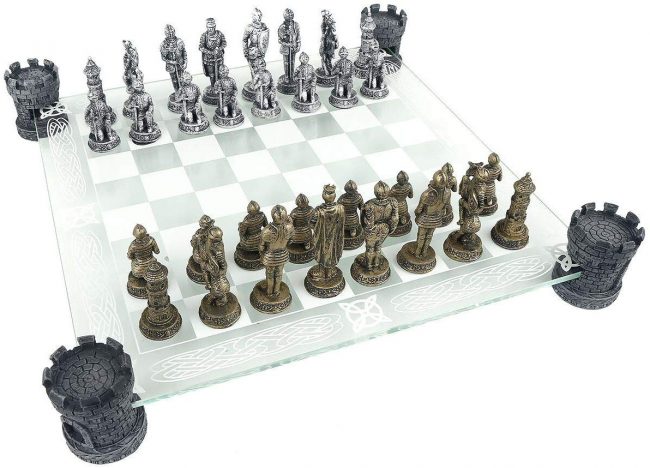 This Medieval Knight Chess Set (£61.59) is the perfect way to recreate a historic battle in the ultimate game of strategy. The glass chessboard is decorated with Viking style geometric knots, supporting two fearsome armies, one of silver and one of gold.
18. Stonehenge necklace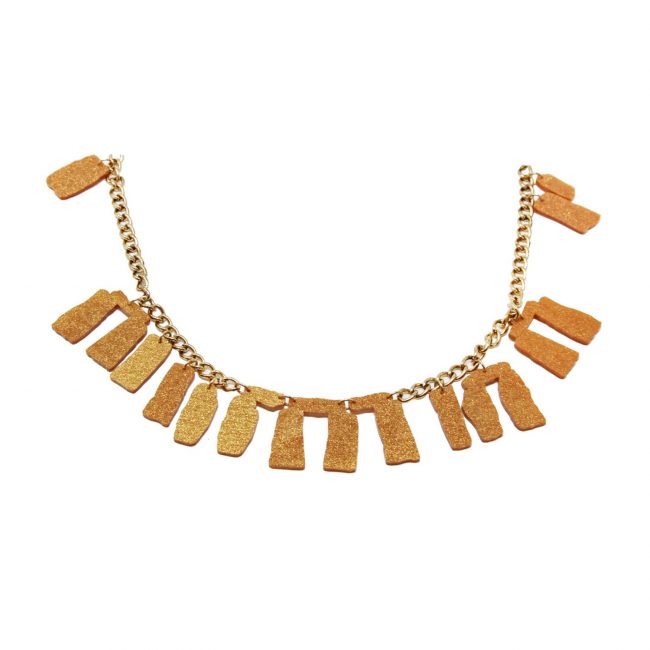 This Tatty Devine statement gold necklace (£75) represents the world famous site, Stonehenge. The striking glittery gold is sure to make a impression, and is the perfect touch of glamour for any history nerd.
19. Kings and Queens tankard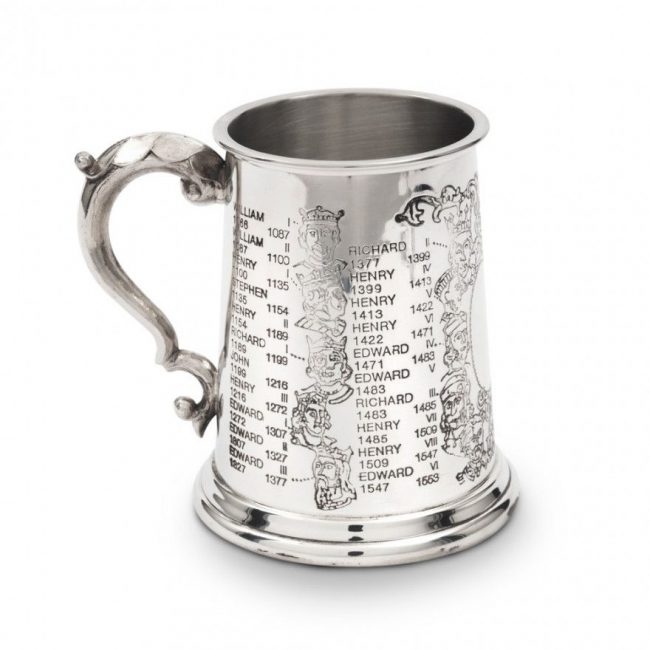 Handmade in the UK from lead-free pewter and solder, this one-pint tankard is the perfect way to impress your friends during a pub quiz.
20. Anne Boleyn hamper from Hever Castle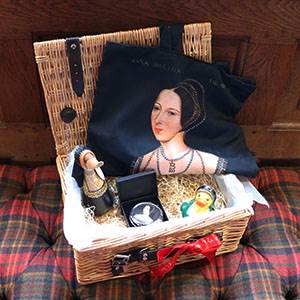 Made in the childhood home of Anne Boleyn, Hever Castle, this gift hamper includes an Anne Tote Bag, Anne Compact Mirror, Anne Wooden Duck and Anne Bath Duck. £60 at Hever Castle shop.