During World War Two several RAF pilots gained legendary fame for their daring actions in the skies above Western Europe, the Mediterranean and the Far-East.  Johnnie Johnson, Pat Pattle and Guy Gibson – just a few pilots that have gained immortal status in Allied folklore. And then there was Douglas Bader, the ace with prosthetic legs.
From Cromer to Calais to Colditz, Bader's experience of World War Two became one that almost every British man, woman and child growing up in the late 20th century would have heard of. This is his story.
The crash
At the start of 1928 an 18 year-old Douglas Bader began his career in the RAF as an officer cadet at Cranwell College. He soon proved his worth as a pilot, completing his first solo flight on 19 February 1929.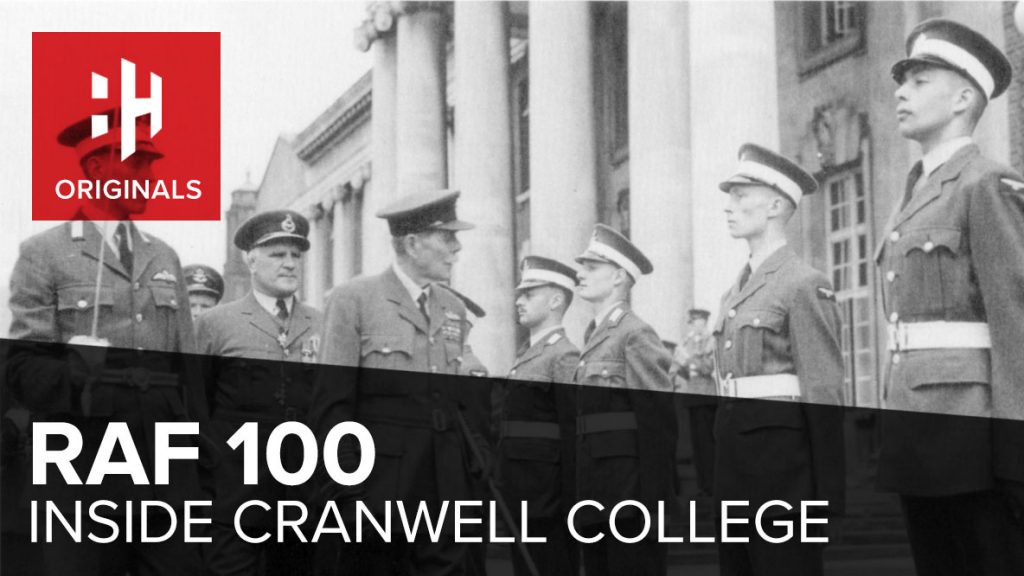 By late 1931 Bader, then aged 21, had become a leading light among No. 23 Squadron, having gained a reputation for his prowess at aerobatics. His reputation was not without fault, however. Bader's comrades also regarded the man as a daredevil, who regularly attempted highly-dangerous stunts in his British Bulldog aircraft at low altitude.
On several occasions Bader got away with his antics. But it did not last.
On 14 December 1931 Bader, while attempting to perform some low-flying aerobatics above Woodley Airfield near Reading, crashed his Bulldog in a horrific accident. Bader survived the crash, but he was left permanently scarred. Within days the surgeon decided that he had to amputate both of Bader's legs if he were to survive.
In typical Spartan fashion, Bader noted the crash:
Crashed slow-rolling near ground. Bad show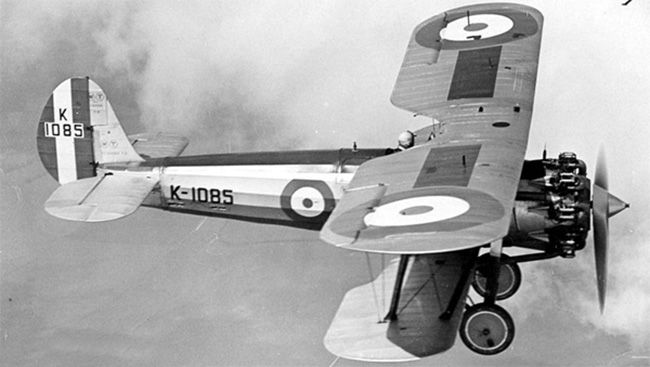 Long return to the RAF
Bader may have lost his legs in the crash, but his love for flying remained and he soon yearned to return to the skies. By mid-1932, after a long and painful recovery process, Bader's carers had fitted the young man out with a pair of prosthetic limbs.
Bader soon adapted to living with his artificial legs, learning to walk, play golf and drive again in quick succession. He next turned his attention to flying and, despite his predicament, he proved himself an able pilot when he managed to fly an Avro 504 in June 1932 without problem. Nevertheless within a year of this flight the RAF had Bader medically-discharged due to his disability – much to Bader's disappointment.
Bader remained determined to one day return to the RAF's fold. His chance came in the late 1930s, when Europe teetered on the outbreak of the Second World War. The RAF accepted his application and by the Spring of 1940 29 year-old Douglas Bader was commanding a squadron of Spitfires during the Battle of France.
Bader and 222 Squadron went on to see action over Dunkirk as the RAF provided aerial cover for the stranded soldiers on the beaches during the evacuation.
The Battle of Britain
Following the successful evacuation, Bader found himself transferred to command the largely-Canadian 242 Squadron, a unit that had been badly scathed during the Battle of France. He quickly set about transforming the Hurricane squadron, improving morale and bringing it back up to strength in time for the Battle of Britain's official commencement (10 July 1940).
No sooner was the squadron operational that Bader saw action in the skies above southern England when he brought down a German Dornier off England's eastern coastline on 11 July. But the squadron's golden moment occurred on 30 August, when 242 squadron shot down 12 enemy aircraft (Bader himself shot down 2 Me109s).
Bader and 242 Squadron continued to play a prominent role during the Battle of Britain. As the battle raged throughout the summer of 1940 Bader became a chief supporter of the "Big Wing" tactic, where multiple squadrons would fight in larger formations to oppose the Luftwaffe bombing raids with greater strength. Support for the tactic among Fighter Command was mixed and its efficiency during a defensive aerial battle was, and remains, debated.
Nevertheless Bader did command the one Big Wing formed during the Battle of Britain: the Duxford Wing. The Wing consisted of Spitfires and Hurricanes – piloted by a mix of Brits, Canadians, Czechs and Poles.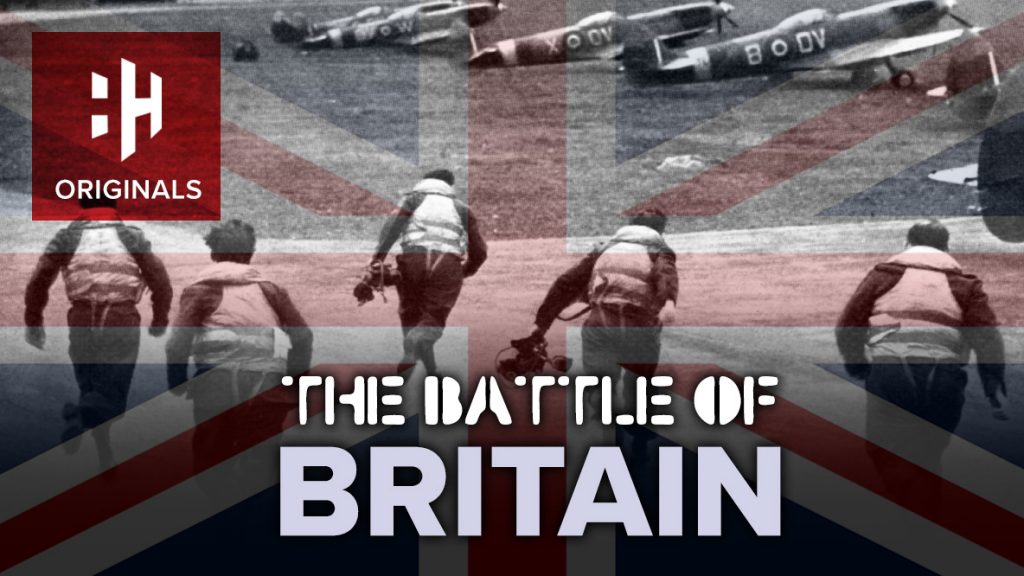 France and captivity
Through 1941 Bader's wing of Spitfires fought in the skies above northern France, as the RAF went on the offensive. Bader himself took part in over 50 sorties.
On 8 August 1941 Bader was forced to bail out from his Spitfire over northern France. Debate surrounds how his Spitfire was downed. Bader claimed he had collided with an Me109; more recently, however, some have suggested the flying ace was a victim of friendly fire.
Not long after he was taken into captivity Bader came face to face with Adolf Galland, one of the most prominent German fighter aces of the war. Galland ensured the famous Bader was treated with respect and the two former foes became friends.
Bader had lost one of his prosthetic limbs during the crash. But such was his high-standing among Galland and his JG 26 squadron, that the German ace helped orchestrate Operation Leg, an action approved by Herman Goering that allowed the RAF to fly a new prosthetic leg to the captured-Bader under a flag of truce.
For the rest of the war Bader remained in captivity, though he made several escape attempts from various prisoner of war camps, including Stalag Luft III – later the scene for the Great Escape. Eventually Bader was interned in Colditz Castle, where he remained for the rest of the war.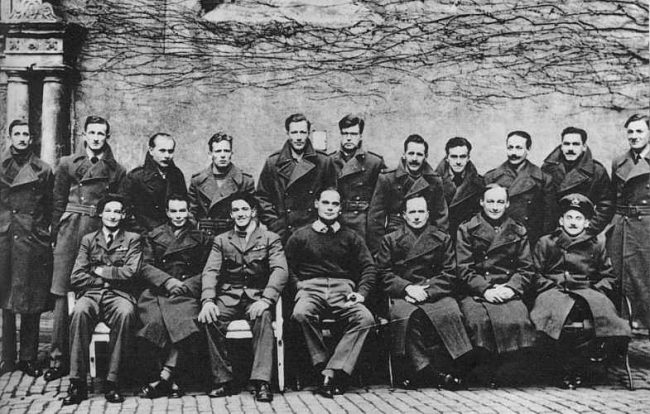 Following the war Sir Douglas Bader went on to live to the age of 72, dying on 5 September 1982. To this day he is remembered as one of Britain's greatest fighter pilots.