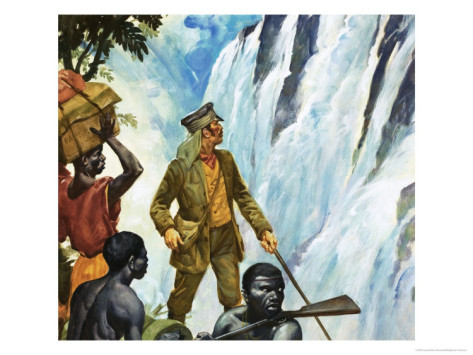 In 1855, the British explorer and abolitionist David Livingstone became the first European to set eyes on what was known as Mosi-oa-Tunya – "the smoke that thunders." He named this mighty waterfall (located on the modern border between Zambia and Zimbabwe) for his monarch Queen Victoria, before continuing his unprecedented journey across Africa.
Today, statues of Livingstone stand either side of Victoria Falls in recognition of his accomplishments.
Science and religion
Livingstone was born in 1813 and began work in his father's cotton mill at the age of 10. He spent much of his youth reconciling his love of science with his all-encompassing faith in God.
Inspired by a call for medical missionaries to go to China in 1834, Livingstone saved up and worked hard in order to attend college in Glasgow in 1836. He later applied to join the London Missionary Society and by 1840 the young Scot was medically trained and ready to go abroad.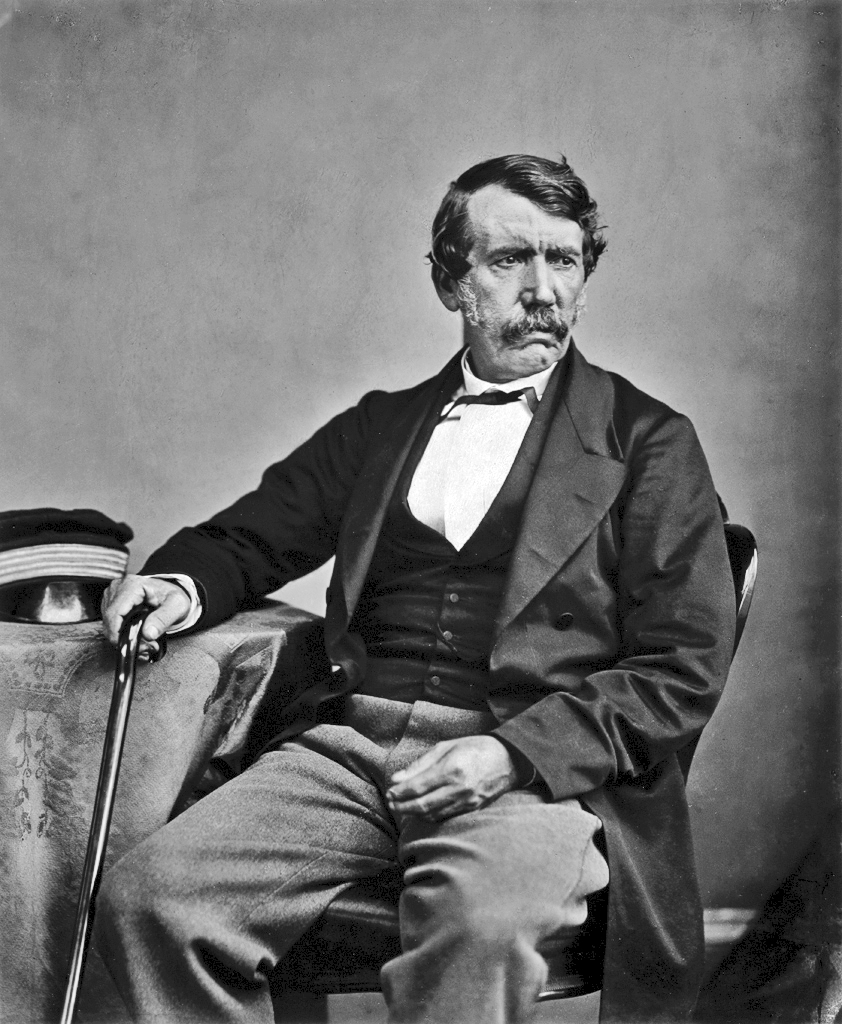 Captivated by Africa
In London, Livingstone met Robert Moffat, a missionary on leave from a posting in Africa. At the time, much of the interior of the African continent was yet to be explored by Europeans. Livingstone was captivated by Moffat's tales. He set out for Bechuanaland (modern Botswana) as a missionary and with hopes of furthering the cause of abolitionism in southeastern Africa.
Livingstone's early years as a missionary were eventful. On one occasion, while taking care of some lambs, he was pounced on by a lion. The resulting broken arm never fully recovered and he could never raise the limb above shoulder height again.
Mixed success
His success as a missionary was also mixed. He tried to convert the tribes and chiefs bordering British and Boer territories at the southern tip of the continent but failed to make any real breakthrough.
Livingstone concluded that before any progress could be made, he should first explore Africa to further his understanding. He identified the rivers as the best starting point for mapping and navigating inland.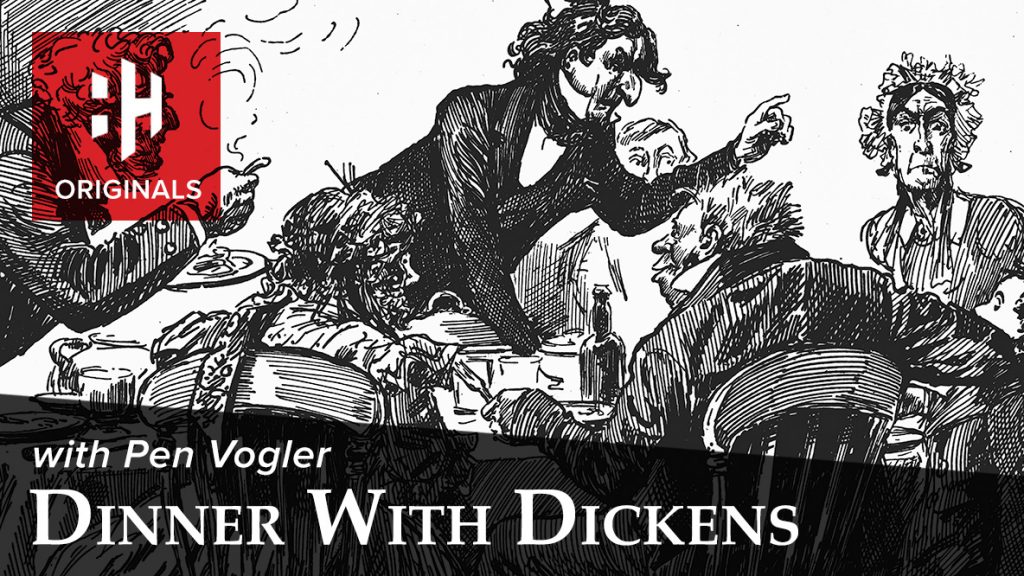 Exploring the interior of Africa
There were good reasons why Europeans had not explored inland before. Most explorers were ill-equipped to deal with tropical diseases. Exploring parties were also targeted by tribes who viewed them as invaders. For this reason, Livingstone travelled light with only a few native servants, guns, and medical supplies.
Livingstone's journey began in 1852. He knew and respected the ways of the African tribes and tried to introduce Christianity and the abolitionist message gently, rather than haranguing proud chiefs into submission. The chiefs warmed to his approach and even offered him men to assist him in his ambitious goal of mapping the Zambezi river all the way to the sea – a trans-continental journey that had never been completed before by a European, despite numerous attempts.
After several long years of exploration, Livingstone arrived at Victoria Falls on 16 November, 1855. We get a sense of his wonder at the sight through his later writings, in which he describes: "Scenes so lovely must have been gazed upon by angels in their flight."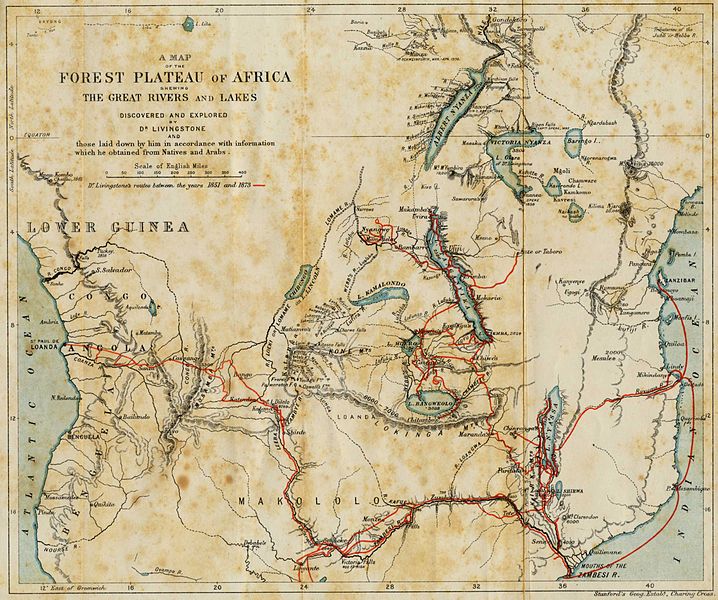 A life of exploration
Livingstone reached the Indian ocean in 1856, his mammoth journey finally concluded.
The next year he left the London Missionary Society, which was suspicious of his scientific interests, and received a roaming exploration commission from Queen Victoria. Over the next decade he became a national hero, leading more expeditions back to the Zambezi and then the Nile. He then  disappeared for years, giving rise to the famous "Dr Livingstone I presume" meeting with fellow explorer Henry Morton Stanley.
Livingstone died deep in the African wilderness in 1873, at the age of 60. He left a legacy of mutual respect among the native people he encountered, and did more than any other man to combat slavery in that part of the world, which he had explored so thoroughly.