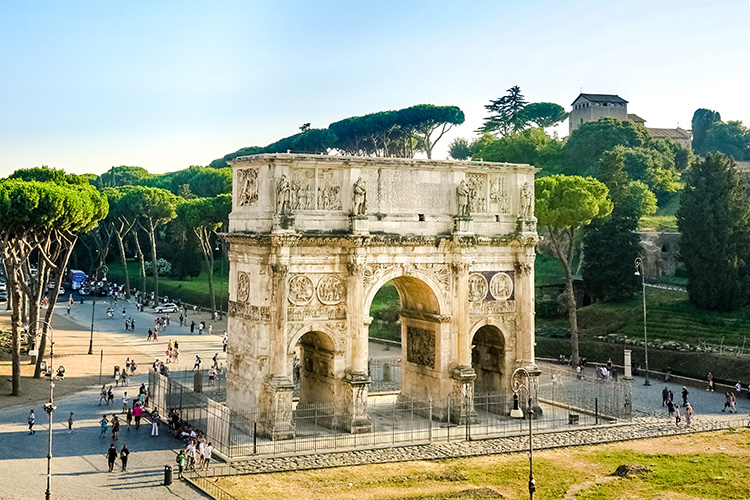 About Arch of Constantine
The Arch of Constantine was a triumphal arch built by the Roman Emperor Constantine I, also known as Constantine the Great, in 315AD.
Erected to commemorate Constantine's victory at the Battle of Milvian Bridge in 312AD, the Arch of Constantine contains an inscription dedicated to the emperor which can still be read today.
The Arch of Constantine is situated next to the Colosseum and near to the Palatine Hill and Roman Forum. It is free to visit and there are no opening hours. As well as the Arch of Constantine, there are two other triumphal arches in Rome, the Arch of Titus and the Arch of Severus.
Featured In