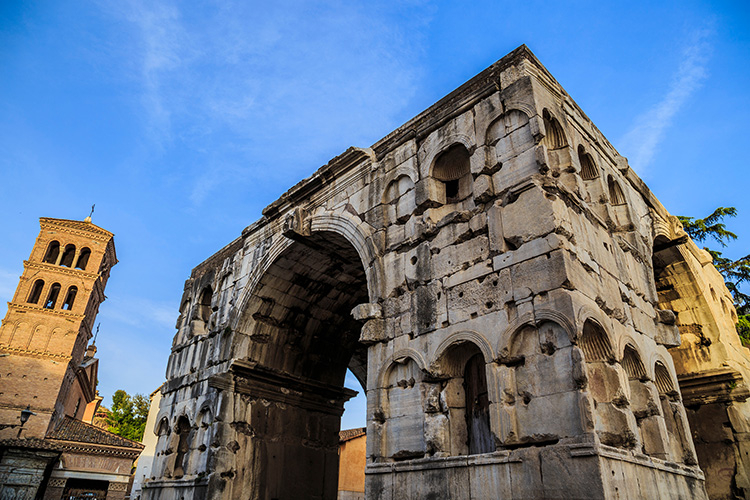 About Arch of Janus
The Arch of Janus in Rome is an ancient Roman monument which is exceptional for being the only remaining triumphal arch in the city to have four faces, a design feature known as Quadrifrons.
Constructed in the early fourth century AD, the Arch of Janus was located at the periphery of the Forum Boarium, once Rome's cattle market. Built of brick and marble, the arch has alcoves which would have originally contained statues and other decorative items, however these have not survived.
Little is known about this arch and, despite its name, the Arch of Janus was probably built in honour of Roman Emperor Constantine the Great. As such, it is often known as Arcus Constantini.
As Constantine himself converted to Christianity after his victory in the civil wars, there is much debate as to whether such a triumphal arch would have been dedicated to a pagan deity by Constantine, further compelling the mystery surrounding this monument.
This ancient arch can be found in the centre of Rome, near other Roman sites such as the Roman Forum and Colosseum. As such, it's certainly worth a quick detour to view it as it's a pretty impressive site.
Featured In