Basilica Julia
Rome, Lazio, Italy
About Basilica Julia
Basilica Julia, also known as Basilica Iulia, was a civil courthouse in the Roman Forum which would also have housed a series of shops.
Initially founded by Julius Caesar in 54 BC, it soon burnt to the ground and was rebuilt and completed under Augustus in 12 BC. In fact, Basilica Julia suffered damage from several fires and would be rebuilt a number of times.
Related Places
The Roman Forum was the very centre of ancient Rome. Throughout the lifespan of Roman civilisation the Forum served as the focus of political, civic and religious life.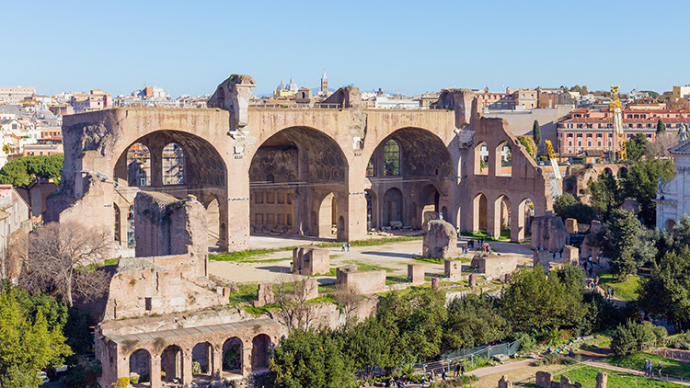 The Basilica of Maxentius and Constantine was an Ancient Roman meeting house, the remains of which stand in the Roman Forum.
Alternative Name
Basilica Iulia
Location
Rome, Lazio, Italy
Just as empires rise and fall so do entry fees and opening hours! While we work as hard as we can to ensure the information provided here about Basilica Julia is as accurate as possible, the changing nature of certain elements mean we can't absolutely guarantee that these details won't become a thing of the past. If you know of any information on this page that needs updating you can add a comment above or e-mail us.