About Castelvecchio Museum
Castelvecchio Museum and Fortress in Verona is a 14th century medieval castle which now hosts a fine art gallery and collections of ancient artifacts.
The Castelvecchio fortress itself is a site in its own right and dates back to the 14th century. Built by Cangrande II della Scala, Castelvecchio boasts imposing walls and vast towers which lend a magnificence and sense of raw power to the castle complex. It was built alongside the Ponte Scaligero which runs from the castle across the River Adige.
Castelvecchio fortress was a testament to the power of the Della Scala (Scaliger) family who ruled Verona in the 13th and 14th centuries until their internecine conflicts led to their downfall.
From 1404 Verona became part of the Venetian Republic and Castelvecchio became a munitions depot and subsequently was the home of the Venetian Military Academy. In the 1797 revolt against the French Castelvecchio was used as a barracks and the castle was the site of a number of actions during the uprising.
Today, Castelvecchio is a museum which hosts an impressive art gallery showcasing medieval and Renaissance artworks mostly from the local area. There are also Roman artifacts and sculptures and early Christian collections. The Castelvecchio complex was remodelled in 1957 by Carlo Scarpa.
Featured In
Discover the best Historic sites in Italy, from Ostia Antica to The Trevi Fountain and more, includes an interactive map of Italian cultural places, landmarks and monuments.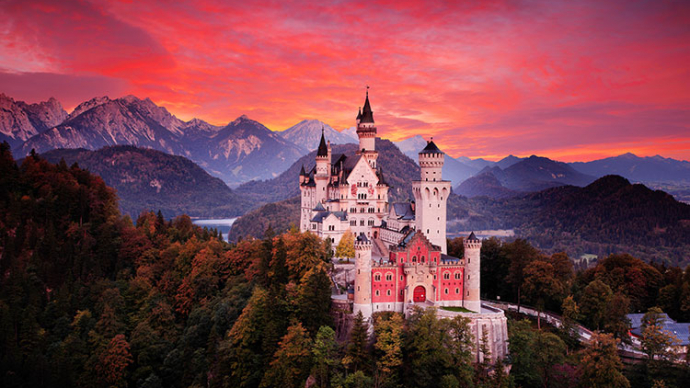 Discover the most outstanding Castles to Visit in the World, from Neuschwanstein to Castel del Monte, Coburg Castle and more, includes interactive world castle list map.