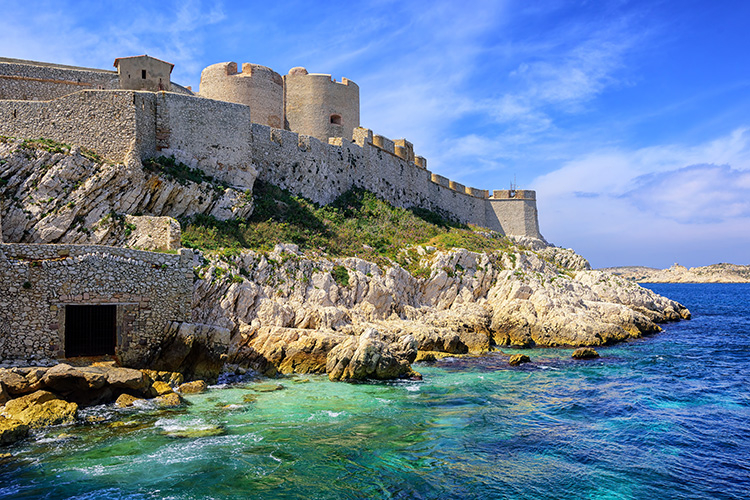 About Chateau d'If
Île d'If (Island of Yew Trees) is a tiny, three hectare island in the Bay of Marseille and the Chateau d'If has been described as France's answer to Alcatraz. It was built in 1524 on the orders of King Francis I who wanted to defend the mainland from potential water-based onslaughts although it never actually had to dispel an advance. Holy Roman Emperor Charles V prepared an attack on Marseille in July 1531 but abandoned his plan soon after.
The fortress soon became a virtually inescapable prison due to its location and the fast-moving currents that rendered even the strongest swimmers unable to make the 1,500m swim. Described as a dumping ground for political and religious prisoners (including 3,500 Huguenots) as well as murderers, rapists and thieves and conditions were renowned as some of the most harsh and brutal in all of France. The prison did retribution, not rehabilitation and prisoners, many of whom were chained to the walls died of neglect and subsequent insanity.
Famous inmates included Louis Philippe II, Duke of Orléans who was known as Philippe Égalité, early French Revolution leader and renowned ladies' man Honoré Gabriel Riqueti, Comte de Mirabeau and Paris Commune leader Gaston Crémieux who was executed by firing squad there in 1871. One inmate who is often quoted – wrongly – as spending time at Chateau d'If was the mysterious Man in the Iron Mask, possibly an Italian nobleman, possibly, Philippe, the illegitimate brother of King Louis XIV or possibly a prisoner called Eustache Dauger but even today, his true identity stays a mystery.
Chateau d'If was a notorious prison in its own right but it became world famous with the publication of Alexandre Dumas' The Count of Monte Cristo in 1844. It's the tale of sailor Edmond Dantès who was wrongly accused of treason and spent 14 years at Chateau d'If before a daring yet ultimately successful escape.
The prison was demilitarised and closed on September 23rd 1890 and due to its infamy as a famous prison and also as the setting for one of literature's great novels, the museum attracts thousands of visitors every year with tours culminating in the cell named after Dantès with a small fissure in the wall from where he was said to have escaped.
Featured In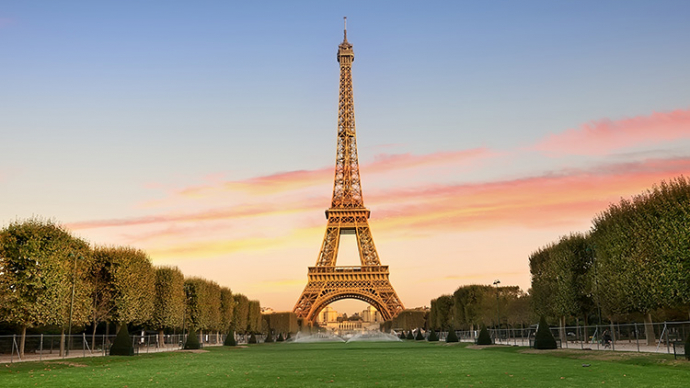 Discover the best Historic Sites in France from the Palace of Versailles, to Mont Saint-Michel, Nimes Arena and more, includes an interactive map of French cultural landmarks and monuments.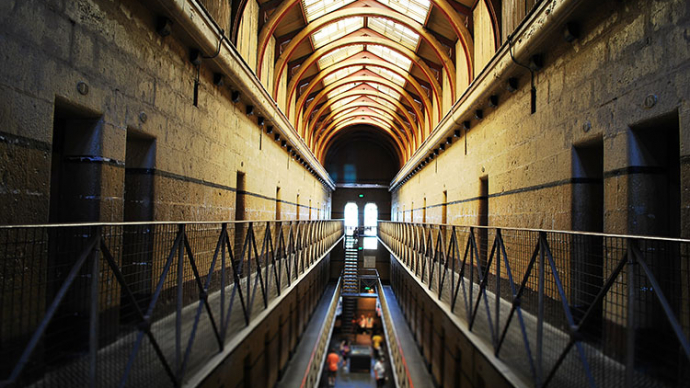 Discover the the most famous prisons in the world, from Alcatraz to the Devil's Island and more, includes an interactive map of the most notorious jails of the world.