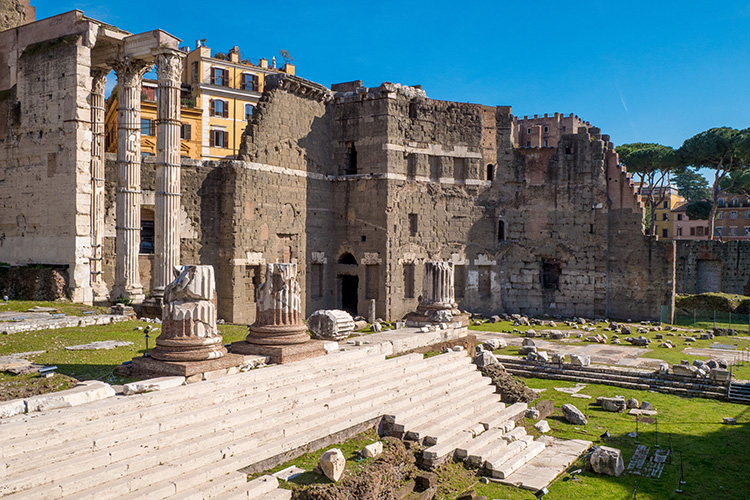 About Forum of Augustus
The Forum of Augustus or "Foro di Augsto" in Rome was built by its namesake, the emperor Augustus (b. 63 BC – d. AD 14) following the Battle of Philippi in 42 BC.
In this battle, Augustus, together with Mark Anthony, emerged victorious over Cassius and Brutus, the assassins of Julius Caesar.
To celebrate this success, the emperor built the Forum of Augustus and dedicated it to Mars, the god of war. The Forum of Augustus thus had a grand temple in honour of this deity and the columns and steps of the Temple of Mars can still be seen today. The regal statue of Augustus also remains.
Featured In