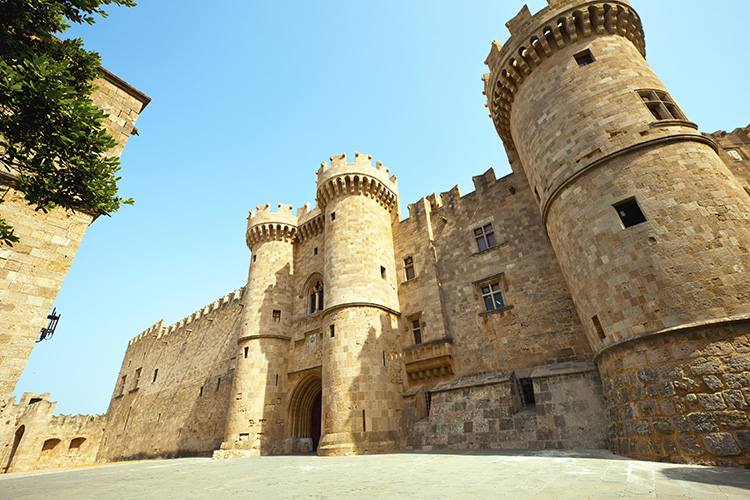 About Grandmasters Palace – Rhodes
The Grandmasters Palace of Rhodes was the palace of the Knights Hospitaller of St John. Dating to the fourteenth century (circa 1309), the Grandmasters Palace would be the base of this famous Christian and military order until Rhodes was captured by the Ottomans in 1522.
Under this empire the Grandmasters Palace served as a fortress, but was devastated in 1856 by an ammunitions explosion. It was the Italians who restored the Grandmaster Palace in 1912.
Today, this medieval castle operates as a museum of works mostly from the early Christian period up to the Ottoman conquest. It is part of the UNESCO World Heritage site of the Medieval City of Rhodes. This site also features as one of our Top 10 tourist attractions in Greece.
Featured In