Kapnikarea
Attica, Attica, Greece
About Kapnikarea
Sitting right in the middle of bustling modern streets, Kapnikarea is a beautiful 11th century Byzantine church in Athens.
Built around 1050 AD, the church was constructed atop the remains of an earlier ancient Greek temple, probably dedicated to either Athena or Demeter.
Kapnikarea looks oddly out of place in the middle of a busy thoroughfare however its beauty is in its size. Small but perfectly formed, the Church of Panaghia Kapnikarea is an excellent example of a well preserved Byzantine building. Inside, visitors can also discover the excellent decorative art, particularly the Mosaic of the Madonna and Child.
Related Places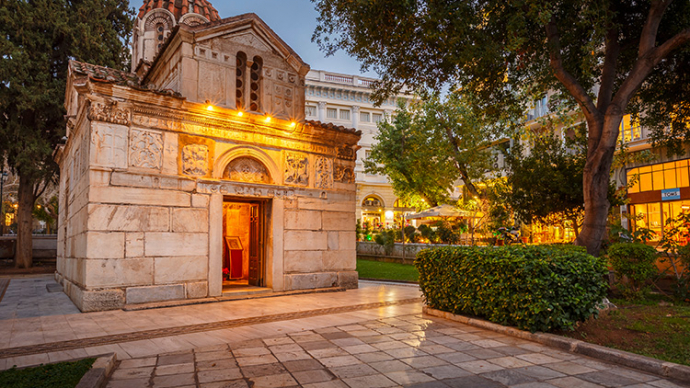 Agios Eleftherios is a very small yet important Byzantine church in Athens known as the little cathedral
With over 25,000 artefacts of national importance dating from the 3rd to 20th centuries AD, the Byzantine Museum is a popular attraction in Athens.
Alternative Name
Panagia Kapnikarea | Church of Panaghia Kapnikarea
Location
Attica, Attica, Greece
Just as empires rise and fall so do entry fees and opening hours! While we work as hard as we can to ensure the information provided here about Kapnikarea is as accurate as possible, the changing nature of certain elements mean we can't absolutely guarantee that these details won't become a thing of the past. If you know of any information on this page that needs updating you can add a comment above or e-mail us.