About Museum of the Great War
The Museum of the Great War guides visitors through the years of the First World War using a vast archive of objects, that are displayed across multimedia exhibitions.
Housed within an impressive contemporary structure, the museum is located in the city of Meaux, France. Since opening in 2011, it has become known for its vast collection of unique items, weaponry, uniforms, documents, graphic artworks and photographs that are woven together to create a narrative that is both moving and highly educational.
The historical city of Meaux is dotted with landmarks from WWI, partially due to its vital role in the Battle of Marne in 1914, at which time soldiers bravely protected the city gates from attack. It is here you will find a monument dedicated to those who lost their lives helping to prevent the fall of the city.
Alongside its changing exhibitions, the museum splits itself into a number of predominant categories, from the role of women in times of conflict to the lives of those in captivity, which allow for a comprehensive view of the years spanning the war. The museum emphasises some of the key issues that countries were facing at the time, such as the need for a superior military strategy and the importance of new technologies, as well as the need to maintain
morale on the home front.
Within the Museum of the Great War, there is a carefully crafted reconstruction of a French and German battlefield, including a trench and No Man's Land. The visuals and audio used throughout the exhibitions create a powerful ambience, which helps to convey the terrible suffering of war from the perspective of all who lived and fought during this period.
By combining informative used items from the time with intimate photographs and short
films, the Museum of the Great War is unique in its representation of the world's first notably widespread conflict.
Featured In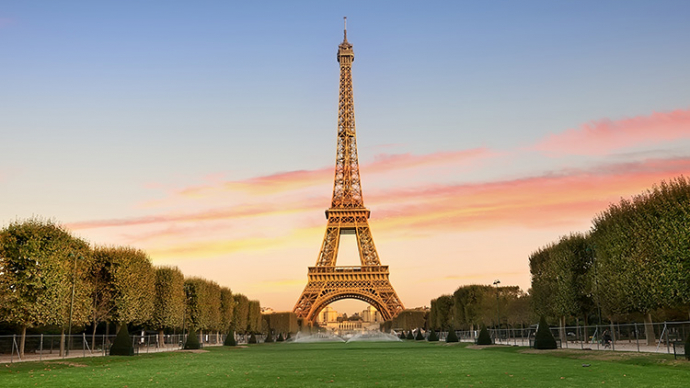 Discover the best Historic Sites in France from the Palace of Versailles, to Mont Saint-Michel, Nimes Arena and more, includes an interactive map of French cultural landmarks and monuments.
A comprehensive list of World War One sites, battlefields, monuments and museums, from the Somme to the Menin Gate and more, includes interactive map of WW1 sites.