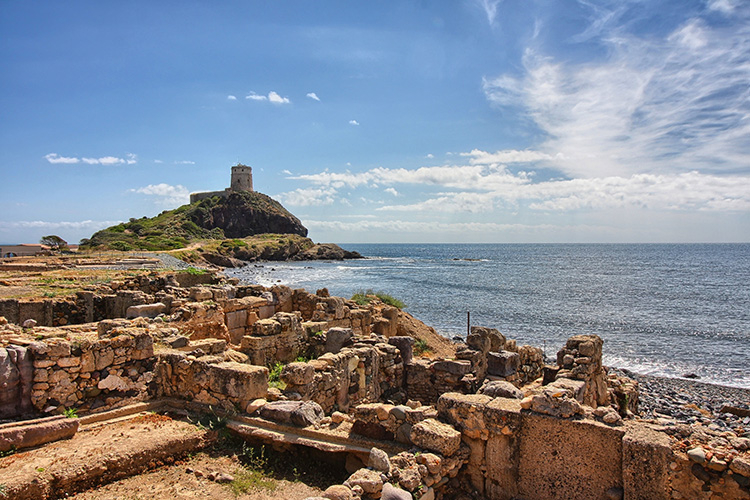 About Nora Archaeological Site
The Nora Archaeological Site in Sardinia contains mostly Ancient Roman ruins, but was founded in at least the 8th century BC by the Phoenicians. Some Phoenician ruins can be seen, including a temple and some fortifications.
Prior to Phoenician settlement, Nora may have even previously been a nuraghi site (the people of Sardinia credited with building hundreds of defensive structures). Conquered at one time by the Carthaginians, Nora became a Roman settlement in the third century BC.
Amongst the finds at the Nora Archaeological Site are a Roman theatre, a series of mosaics, baths complexes and numerous other structures.
Featured In