About Rosslyn Chapel
Rosslyn Chapel near Edinburgh in Scotland is the beautiful fifteenth century creation of the third Prince of Orkney, William St Clair. Begun in 1446 and with its foundations completed in 1450, Rosslyn Chapel was actually named the "Collegiate Chapel of St Matthew".
Whilst Rosslyn Chapel may seem like a finished church, it is thought to be incomplete. It is believed that William intended it to be a cross-shaped church, but work largely ceasing upon his death in 1484. He was then buried at Rosslyn Chapel and later joined by several members of his noble family.
Over the next two centuries, Rosslyn Chapel would suffer first under the Reformation, when its altar was destroyed, and in 1650, when Oliver Cromwell's men used it as stables whilst they raided Rosslyn Castle. Nevertheless, Rosslyn Chapel has survived in good condition, with renovations having restored this stunning church – revered by artists and poets alike – to its former glory.
Part of what makes Rosslyn Chapel such a masterpiece is its collection of stone carvings which cover virtually every inch of its walls. From depictions of what has been interpreted by some as Indian corn to more local rural images and, of course, many of prominent religious figures, there is something to see in every nook and cranny of Rosslyn Chapel.
However, it is the carvings linked to the Knights Templar which have gained the most attention for Rosslyn Chapel, particularly following the release of the 2003 novel "The Da Vinci Code" by Dan Brown in which the church played an important role.
Infused with mystery and legend, these carvings draw tourists, artists and even royalty to Rosslyn Chapel. Guided tours are available to explain their meanings.
Featured In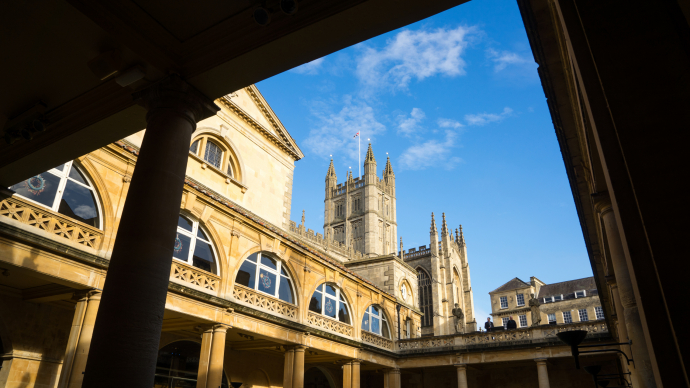 Discover the best Historic Sites in the United Kingdom, from Lullingstone Roman Villa to Hatfield House and more, includes interactive Heritage Sites in Britain map.