About Sainte-Foy Abbey
Sainte-Foy Abbey, also known as Conques Abbey and Abbey de Sainte Foy, was one of the churches along the medieval pilgrimage route to the Spanish cathedral of Santiago de Compostela. The main reason for this was that Sainte-Foy Abbey has held the relics of its namesake, Sainte Foye, since the ninth century.
Sainte Foye, translated as "Saint Faith" was a young girl said to have been martyred during the persecution of the Christians under the Roman Empire. Her relics were held at a monastery in Agen before being stolen by a monk and brought to Sainte-Foy Abbey, where they have been ever since. They are inside a golden statue of the saint.
Sainte-Foy Abbey is a Romanesque-style church with ornate carvings and picturesque towers. Its beautiful twelfth century tympanum is a depiction of the Last Judgement. Its treasury is brimming with a collection of works by goldsmiths from as early as the ninth century, which managed to survive the French Revolution by being hidden away.
Since 1998, Sainte-Foy Abbey has been a UNESCO World Heritage site, listed as one of the historic churches on the "Routes of Santiago de Compostela in France".
Featured In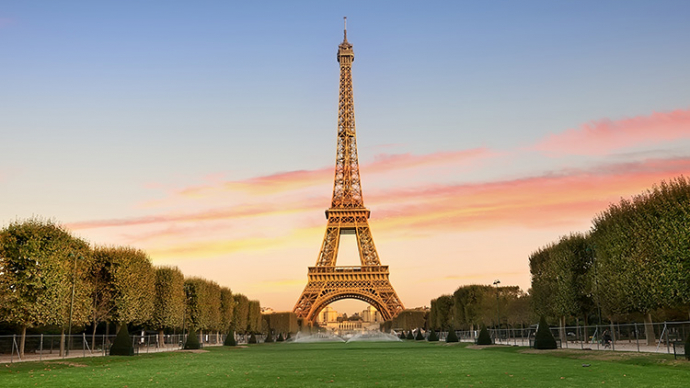 Discover the best Historic Sites in France from the Palace of Versailles, to Mont Saint-Michel, Nimes Arena and more, includes an interactive map of French cultural landmarks and monuments.