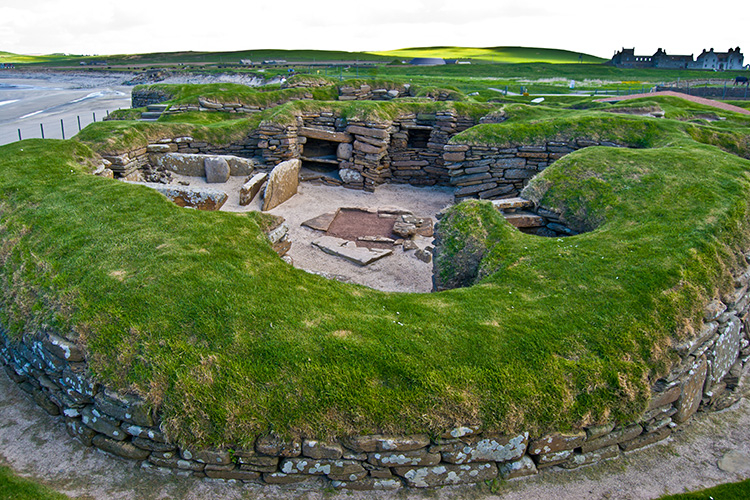 About Skara Brae
Skara Brae is an incredibly well-preserved Neolithic village in the Orkney Isles off the coast of mainland Scotland.
Characterised by sturdy stone slab structures insulated and protected by the clay and household waste which holds them together, Skara Brae is a stunning example of the high quality of Neolithic workmanship.
Skara Brae was inhabited between 3200 and 2500 BC, although it was only discovered again in 1850 AD after a storm battered the Bay of Skaill on which it sits and unearthed the village. Subsequent excavation uncovered a series of organised houses, each containing what can only be described as "fitted furniture" including a dresser, a central hearth, box beds and a tank which is believed to have be used to house fishing bait.
The inhabitants of Skara Brae built their community on a dichotomy of community life and family privacy, as portrayed by the combination of closely built, homogenous homes compared with the strong doors behind which they conducted their private lives. This sense of a structured community, coupled with the fact that no weapons have been found at the site, sets Skara Brae apart from other Neolithic communities and suggests that this farming community was both tight-knit and peaceful.
Visitors to Skara Brae can tour these original magnificent homes as well as a reconstructed version which really conveys the realities of Neolithic life. The nearby visitor centre holds many of the artifacts found at Skara Brae and offers an insight into the site's history through touch screen presentations.
Featured In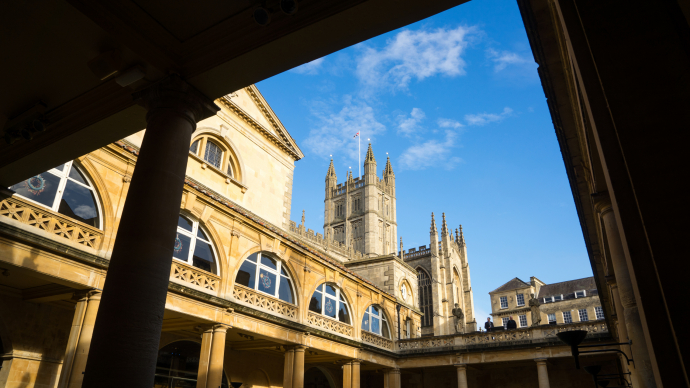 Discover the best Historic Sites in the United Kingdom, from Lullingstone Roman Villa to Hatfield House and more, includes interactive Heritage Sites in Britain map.
Discover the best Stone Age sites to visit, from Stonehenge to Castlerigg Stone Circle and more, includes an interactive map of landmarks from the stone age.