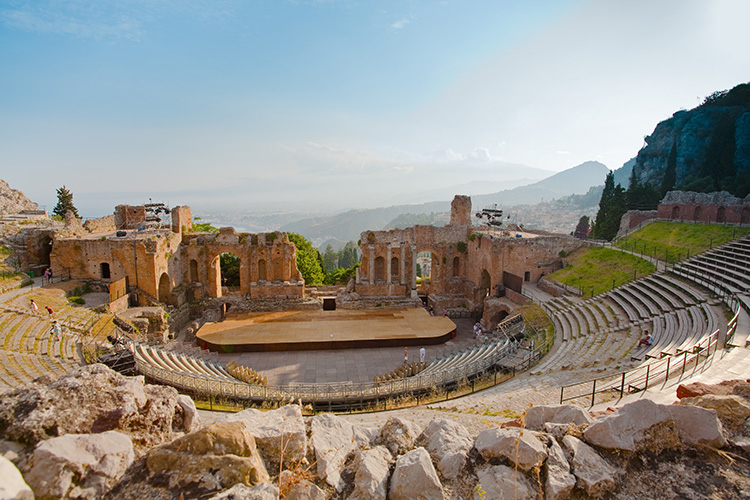 About Taormina Amphitheatre
Taormina Amphitheatre (Teatro Greco Romano) was initially built by the Greeks in the third century BC before being rebuilt and enlarged by the Romans.
While known as an amphitheatre, the site is actually an ancient theatre, not an arena of the type normally meant by the term.
Parts of the Taormina Amphitheatre, such as its scenery, are still quite well-preserved, although some would say that the modern seating ruins the effect.
Today, as well as being a major draw for tourists to the city, the theatre is still used for concerts, plays and other event.
Featured In