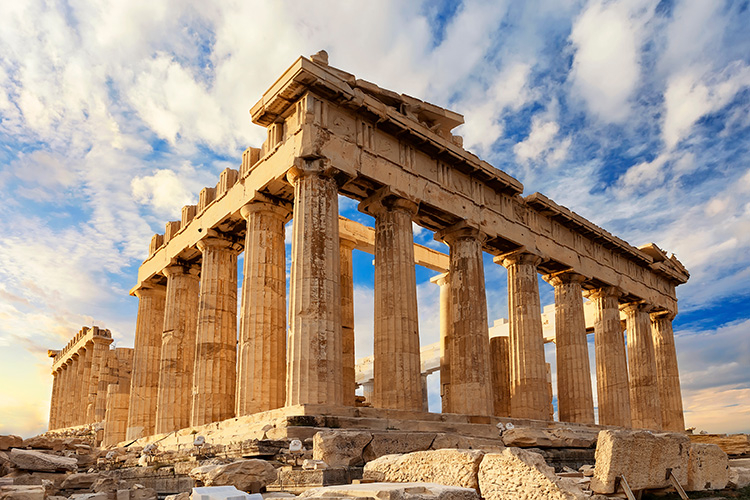 About The Parthenon
The Parthenon is probably the most famous surviving site from Ancient Greece. Standing at the heart of The Acropolis in the centre of Athens, the Parthenon is a monument to Classical Greek civilisation.
Built during the golden age of Pericles – the famous Athenian statesman – the Parthenon was originally constructed to be a temple to the Ancient Greek goddess Athena.
The Parthenon was built in the mid-fifth Century BC and replaced an earlier construction on the site which had been destroyed during the Persian Wars. Through the centuries, the Parthenon has also been used as a Christian Church and a Muslim Mosque.
The Parthenon was heavily damaged in 1687 during a conflict between the Ottoman Empire and the Venetians. Many of the surviving sculptures from the Parthenon were removed from the site in the early 19th Century by the Earl of Elgin and are now on display in the British Museum.
Today the Parthenon remains on the 'must-see' list of most history enthusiasts and is a UNESCO World Heritage site.
Featured In