Tropaeum Alpium
La Turbie, Provence-Alpes-Cote d'Azur, France
About Tropaeum Alpium
The Tropaeum Alpium, also known as Trophee des Alpes or the Trophy of Augustus, is a Roman monument dedicated to the Emperor Augustus built to commemorate his victories over the various tribes who inhabited this region.
Built in approximately 6 BC, the Tropaeum Alpium was built on the highest point of the via Julia Augusta, an important Roman thoroughfare in Gaul. It was built at the border of ancient Gaul and signified the subjugation of the area under Rome.
Today only part of this monument survives – though a section of the original construction still stands to a significant height and elements of the original colonnaded tower also survive.
Related Places
The Maison Carrée in Nîmes is a staggeringly well preserved Roman temple, and one of the best-preserved examples of a Roman building anywhere in the world.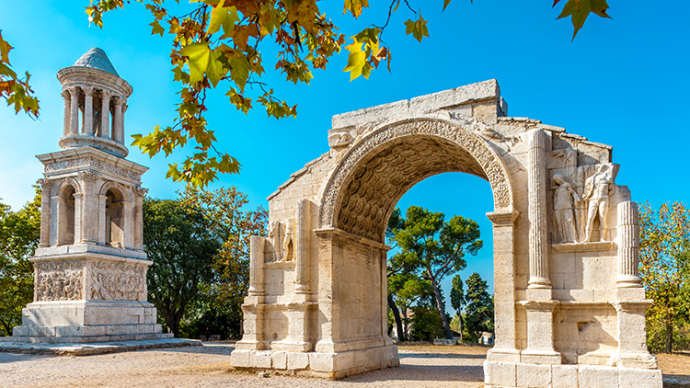 Glanum is an extensive archaeological site of a former Roman settlement near Saint-Rémy-de-Provence.
Alternative Name
Trophee des Alpes
Location
La Turbie, Provence-Alpes-Cote d'Azur, France
Just as empires rise and fall so do entry fees and opening hours! While we work as hard as we can to ensure the information provided here about Tropaeum Alpium is as accurate as possible, the changing nature of certain elements mean we can't absolutely guarantee that these details won't become a thing of the past. If you know of any information on this page that needs updating you can add a comment above or e-mail us.