On the 6 June 1944, Allied forces undertook the largest air, land and sea invasion in history. On D-Day, more than 150,000 allied troops stormed five assault beaches in Normandy, attempting to break through Hitler's Atlantic Wall. ⁠
Whilst the remnants of the D-Day landings can be seen all around Normandy, the origins of 'Operation Overlord' are still visible across the Solent.
In our latest documentary commemorating the 77th anniversary of the invasion in 2021, Dan Snow travelled by land, sea and air along the south coast of England accompanied by the historian and D-Day expert, Stephen Fisher, in order to visit some of these incredible remains.
Mulberry Harbour Platform – Lepe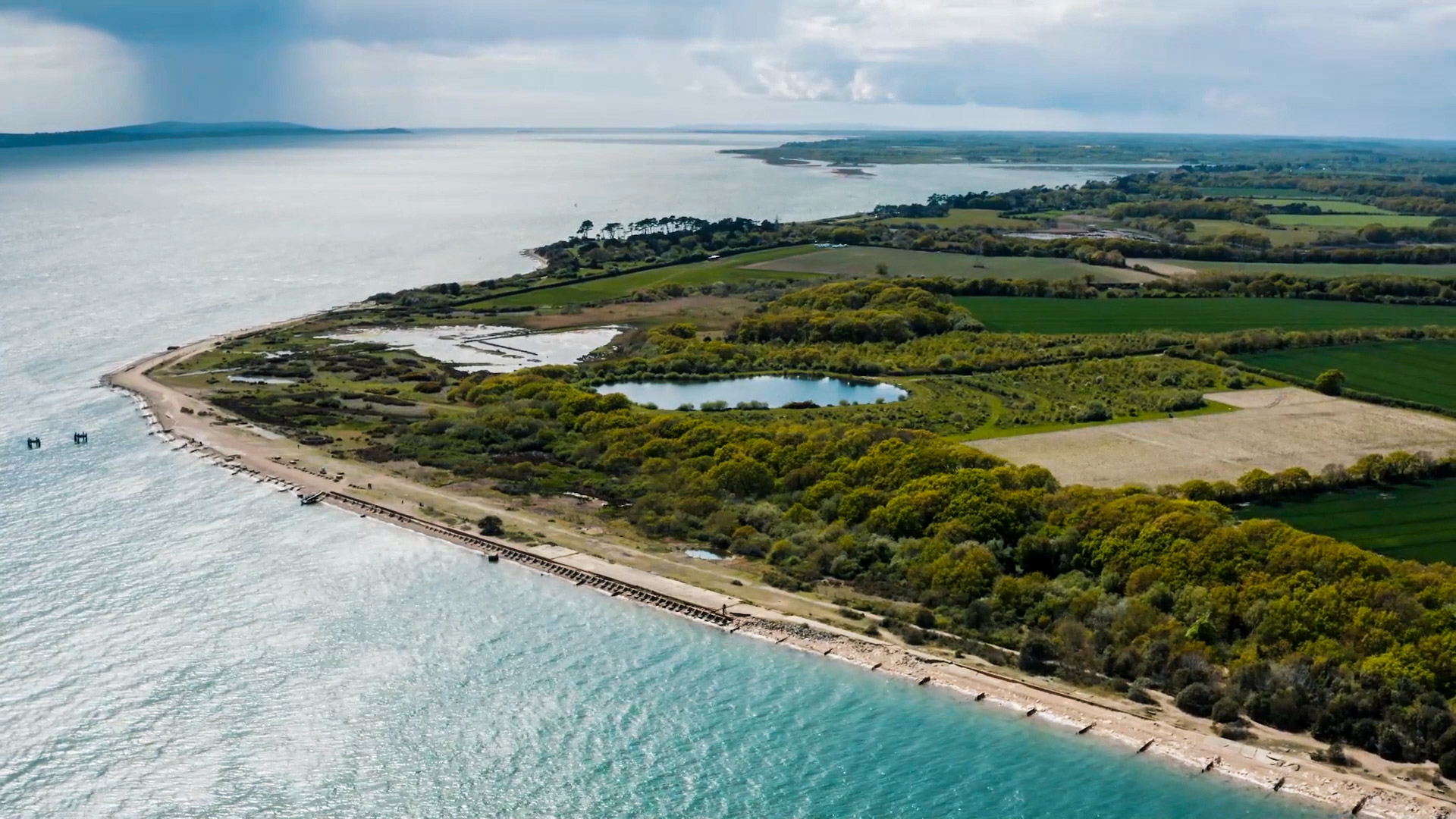 Mulberry harbours were temporary portable harbours developed by the United Kingdom during the Second World War to facilitate the rapid offloading of cargo onto beaches during the Allied invasion of Normandy in June 1944.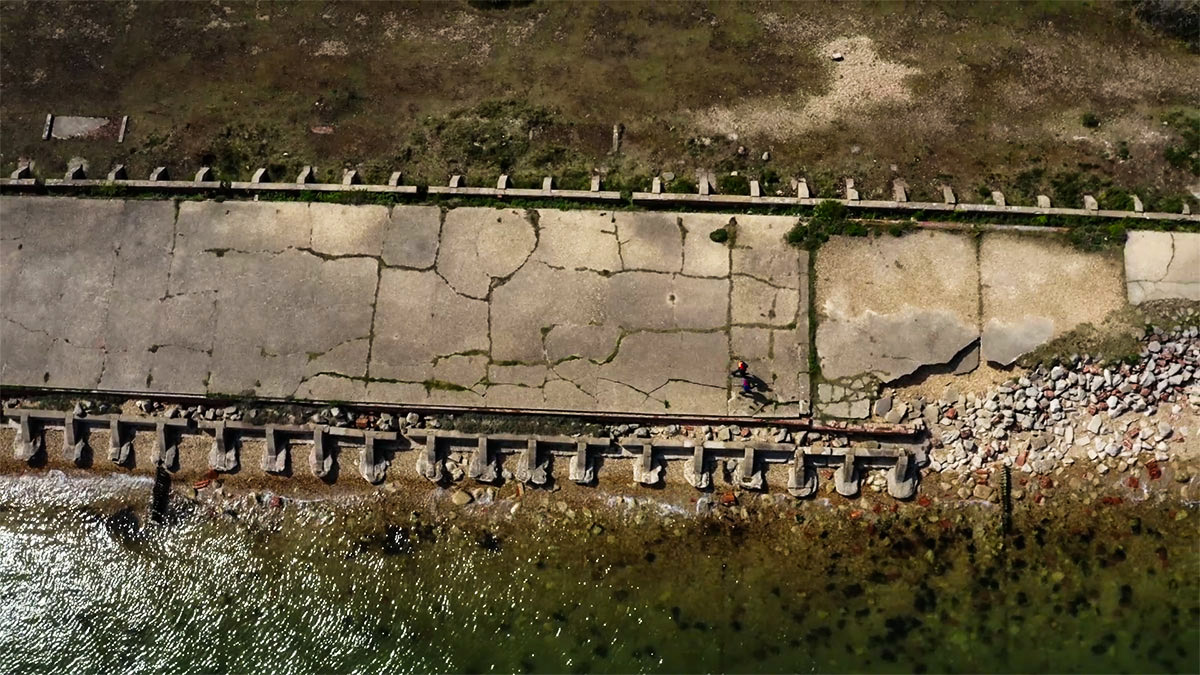 Big sections of Mulberry Harbour known as Phoenix caissons or 'breakwaters' were built here and slid into the sea.
Abandoned Phoenix Breakwaters – Langstone Harbour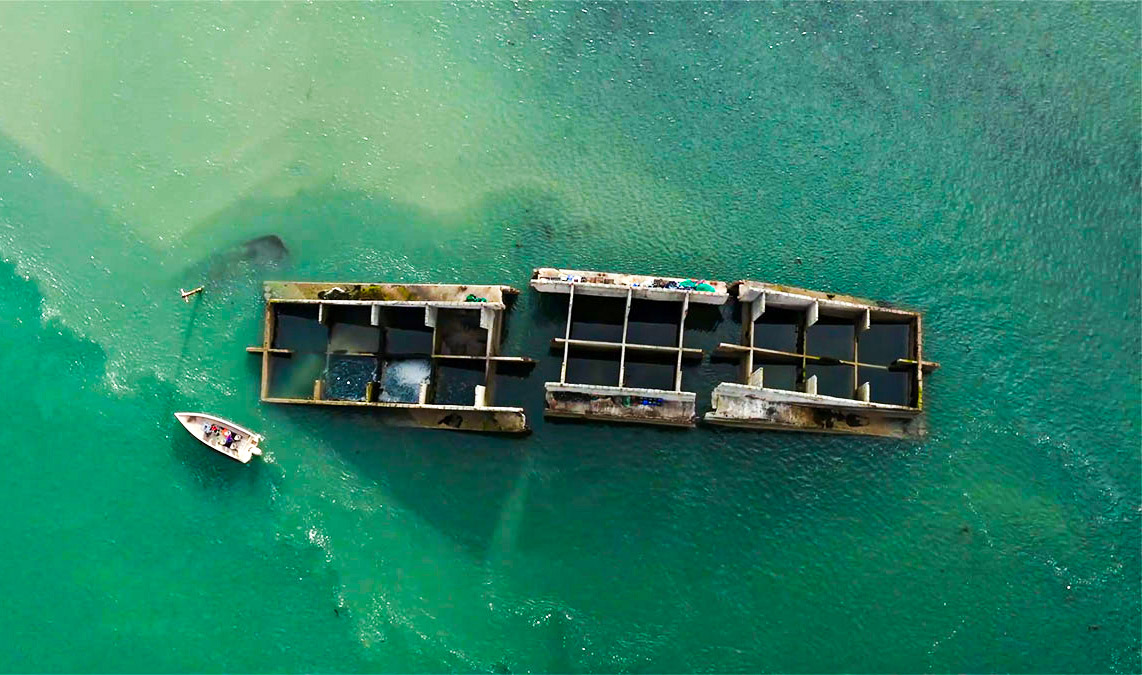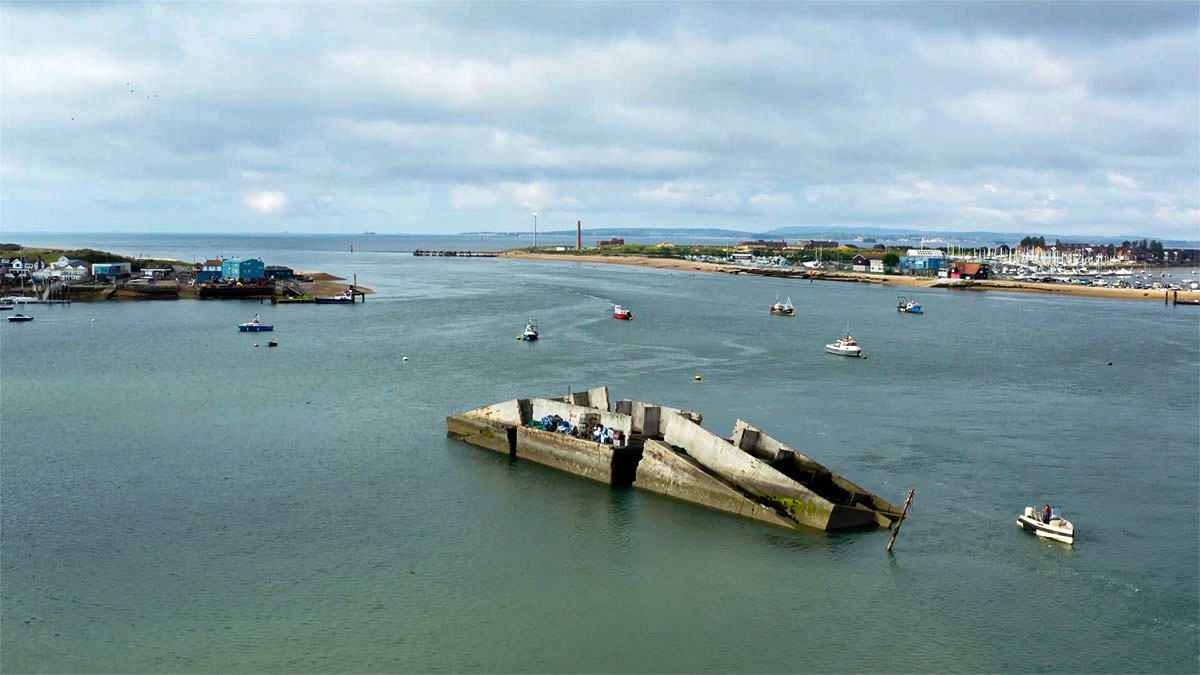 The Phoenix breakwaters were a set of reinforced concrete caissons built as part of the artificial Mulberry harbours that were assembled as part of the follow-up to the Normandy landings during World War Two. They were constructed by civil engineering contractors around the coast of Britain.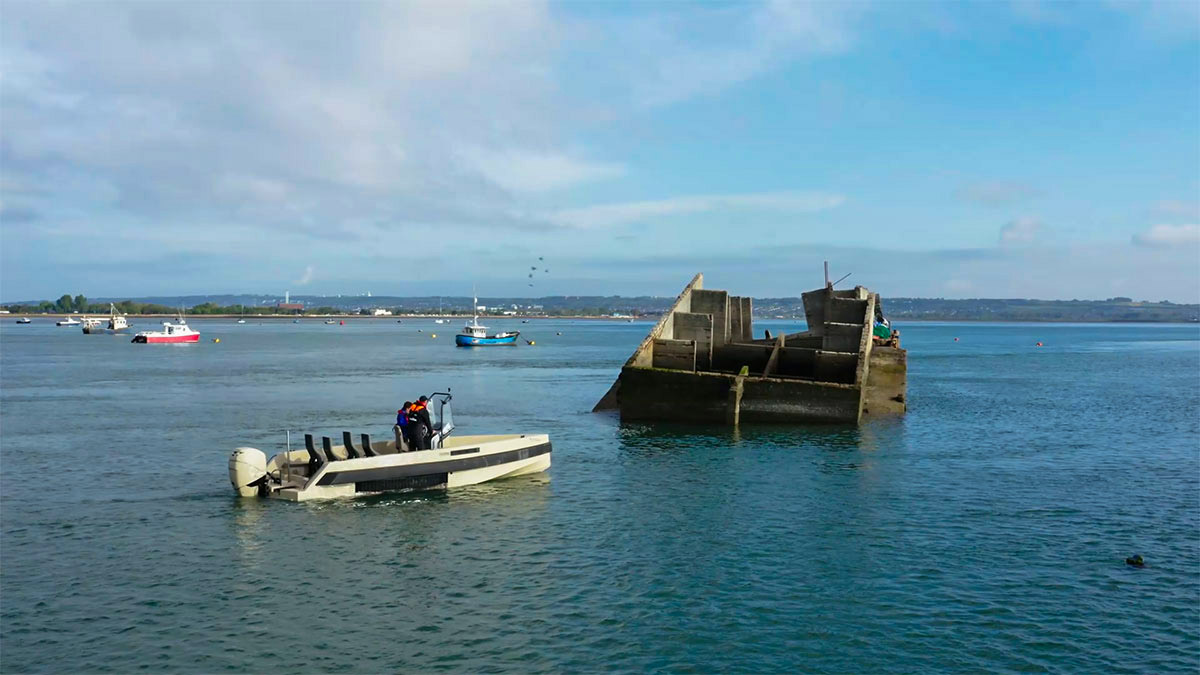 This particular Phoenix breakwater in Langstone Harbour developed a fault during construction and so was dragged to a nearby sandbank and left there.
Landing Craft Tank (LCT 7074) – The D-Day Story Museum, Portsmouth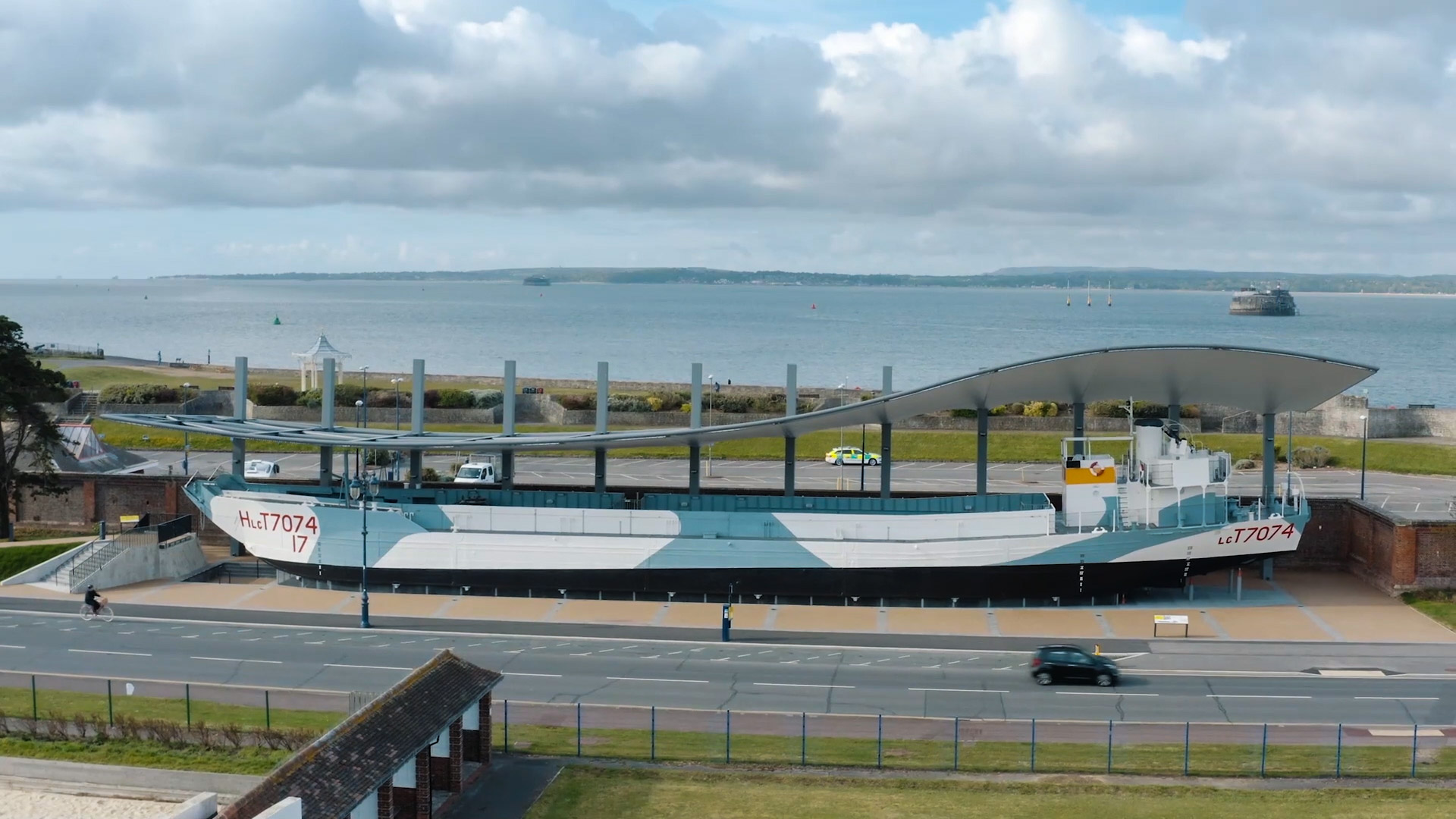 LCT 7074, at the D-Day Story Museum in Portsmouth, is the last surviving landing craft tank (LCT) in the UK. It was an amphibious assault ship for landing tanks, other vehicles and troops on beachheads.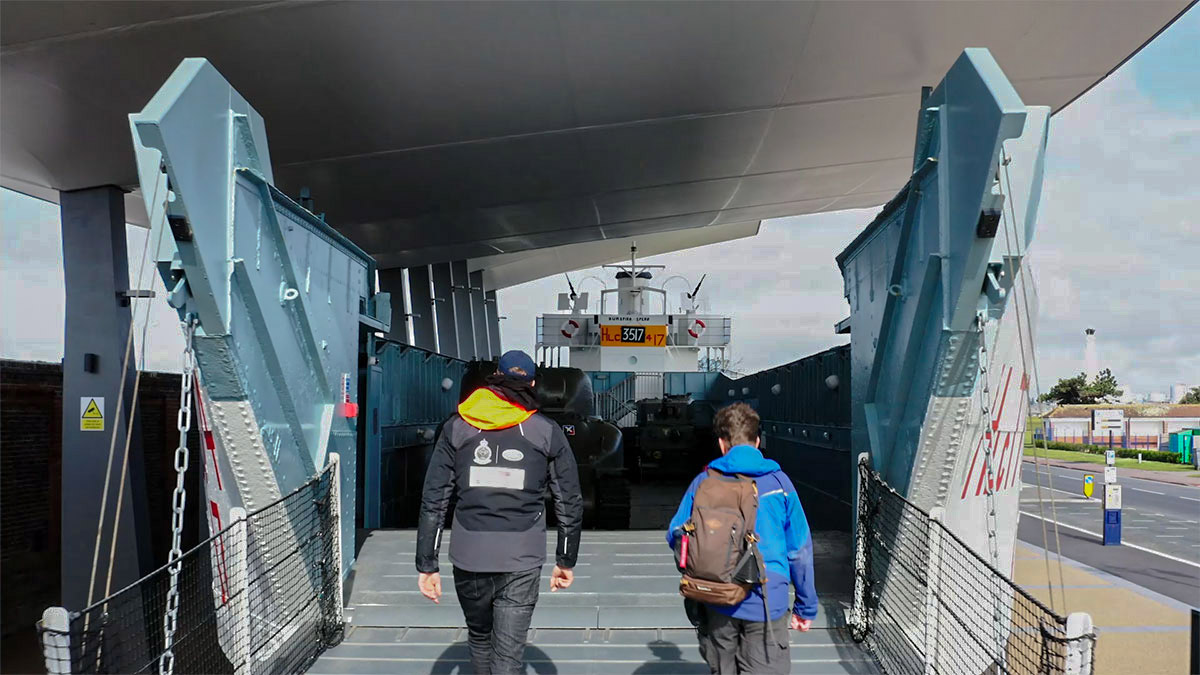 Built in 1944 by Hawthorn Leslie and Company, Hebburn, the Mark 3 LCT 7074 was part of the 17th LCT Flotilla during Operation Neptune in June 1944. The National Museum of the Royal Navy worked tirelessly alongside experts from the world of marine archeology to restore LCT 7074, making it accessible to the public in 2020.
Landing Craft Vehicle Personnel (Higgins boat) – Beaulieu River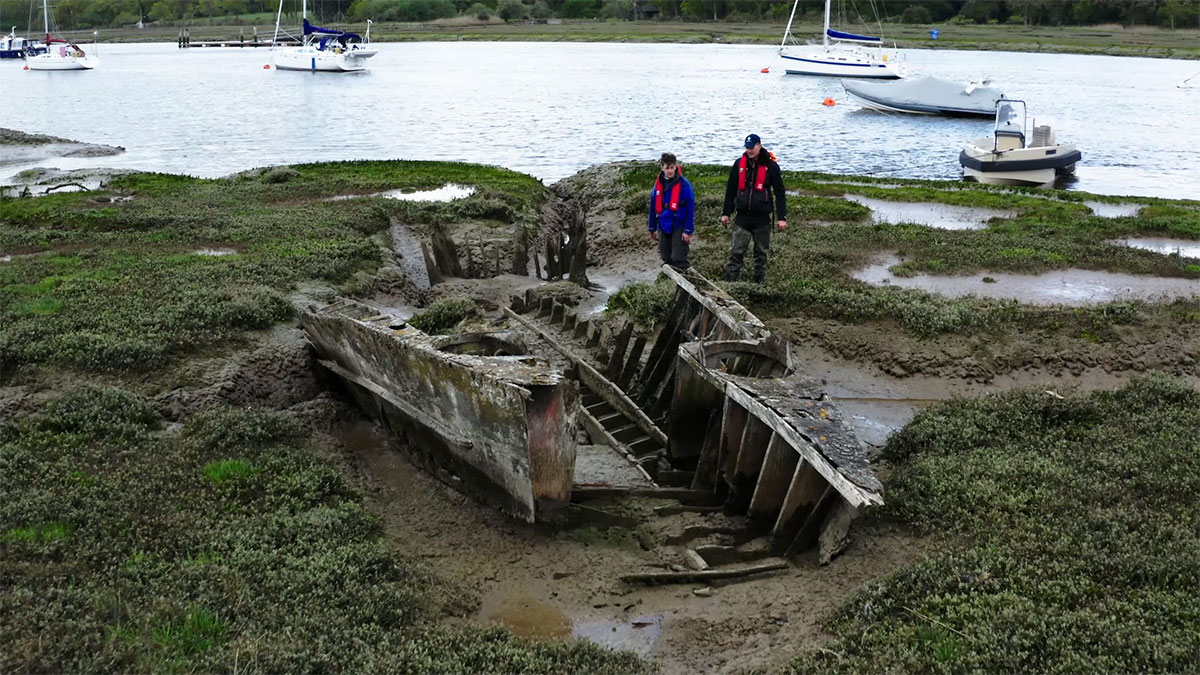 The landing craft, vehicle, personnel (LCVP) or 'Higgins boat' was a landing craft used extensively in amphibious landings in World War Two. Typically constructed from plywood, this shallow-draft, barge-like boat could ferry a roughly platoon-sized complement of 36 men to shore at 9 knots (17 km/h).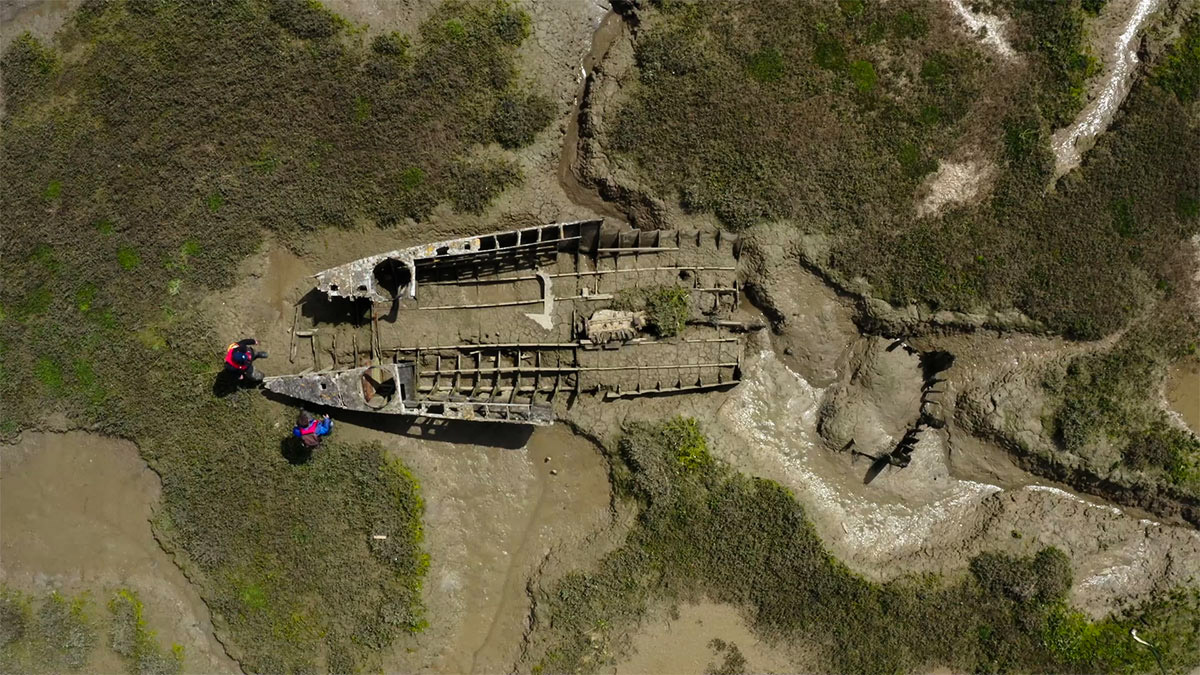 Beaulieu River was the place where victualling, arming and training of crews was carried out for the landing craft that were used at D-Day.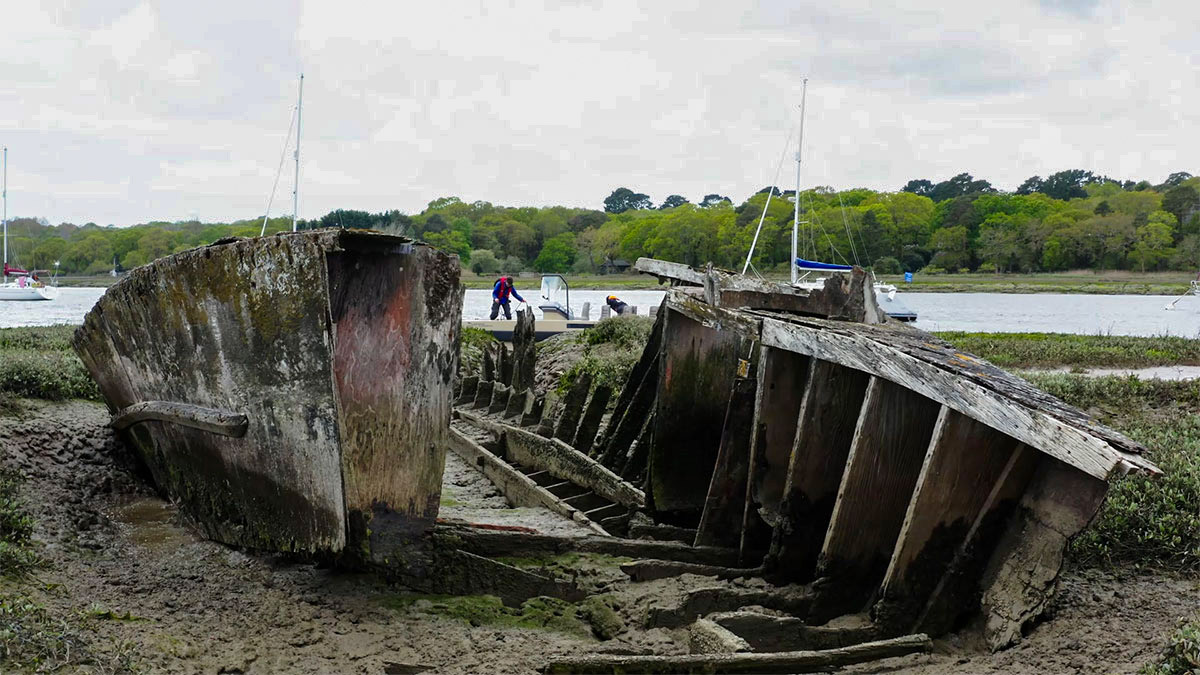 Wrecks like these will not be visible in the near future. Due to the nature of material used to construct the LCVP, Stephen Fisher warned Dan that the craft would soon collapse – no longer resembling an amphibious landing craft.
Make sure you don't miss 'D-Day: Secrets of the Solent', available now on History Hit TV.