Award winning, chart topping podcast and online TV channel History Hit is partnering with the Daily Mail Chalke Valley History Festival, one of the first major live events of the summer.   
The partnership includes a new amphitheatre-style outdoor 'History Hit stage', on which History Hit's Dan Snow will bring his accessible presenting style to the festival in a range of highly interactive events including audience re-enactments of some of history's most famous battles, live music, late-night storytelling around the fire and a chance to hang out with him and the team. In addition, there will be photo opportunities with the branded History Hit inflatable tank and a History Hit shop selling History Hit merchandise. All festival-goers will also receive an exclusive subscription offer for History Hit TV.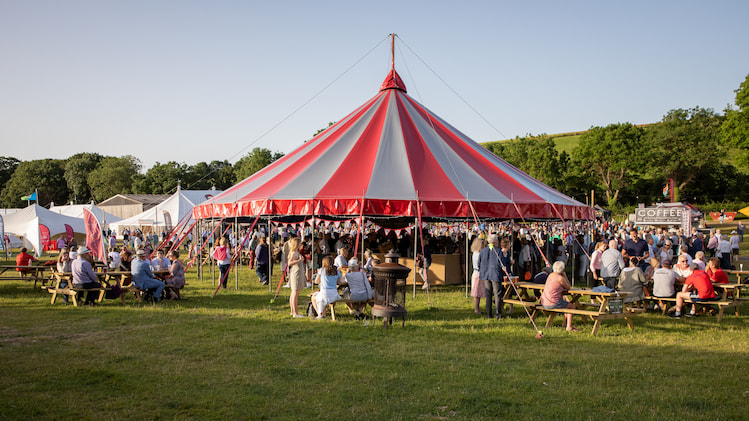 In addition to the History Hit stage, the festival has a really exciting schedule of events spread across two marquees with socially distanced seating, plus another new outdoor stage. There will also be Sword School, a vintage fairground, and some of the country's most brilliant, successful and eminent historians. 
Tented events will require an individual ticket, which will include access to the outdoor events otherwise a single outdoor programme ticket will cover all the outdoor events for that particular day. The festival will begin on Wednesday 23 June, with all the relevant Covid measures in place, and will run until Sunday 27 June.
The festival has a more complete and wide-ranging programme than ever before, promising visitors the chance to see history, touch history, taste history and smell history too – and all in the stunning ancient downland of the Chalke Valley – a place of immense history in its own right.  
To purchase tickets, go to the festival website at www.cvhf.org.uk where the full programme of events is available. Alternatively, call the ticket hotline on 01722 781133.