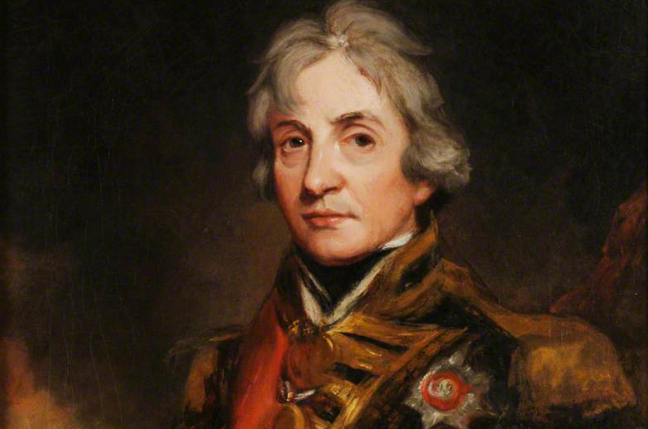 Few military commanders can rival the scale of Horatio Nelson's legacy, made all the more potent by his death in the midst of his greatest victory.
The monument bearing his name, Nelson's Column, stands in London's Trafalgar Square and dominates the centre of the British capital. Here are 20 facts about him.
1. Horatio Nelson was born in 1758 in Norfolk
He was the son of Edmund, a clergyman, and Catherine, who died when he was nine years old.
2. At 14, Nelson took part in an expedition to the Arctic
During the expedition, he defended a small boat from a walrus attack.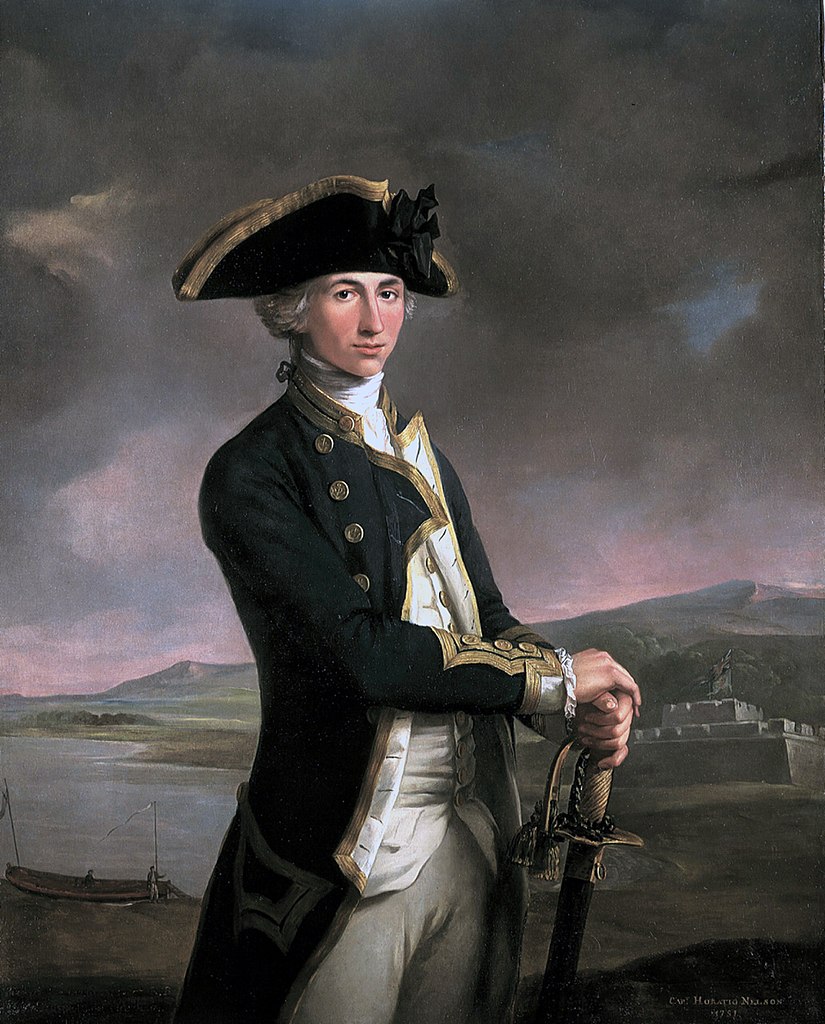 3. Nelson met his mistress Emma Hamilton in 1793
After meeting in Naples, the pair began an affair despite both being married. By the time they returned to England with Hamilton's husband, Sir William Hamilton, in 1800, Emma was pregnant with Nelson's child.
4. Nelson had been married for 10 years when he met Emma
Nelson separated from his wife, Frances Nisbet, following his return from Naples in 1800 but she received half of his income during his lifetime and a generous pension after his death.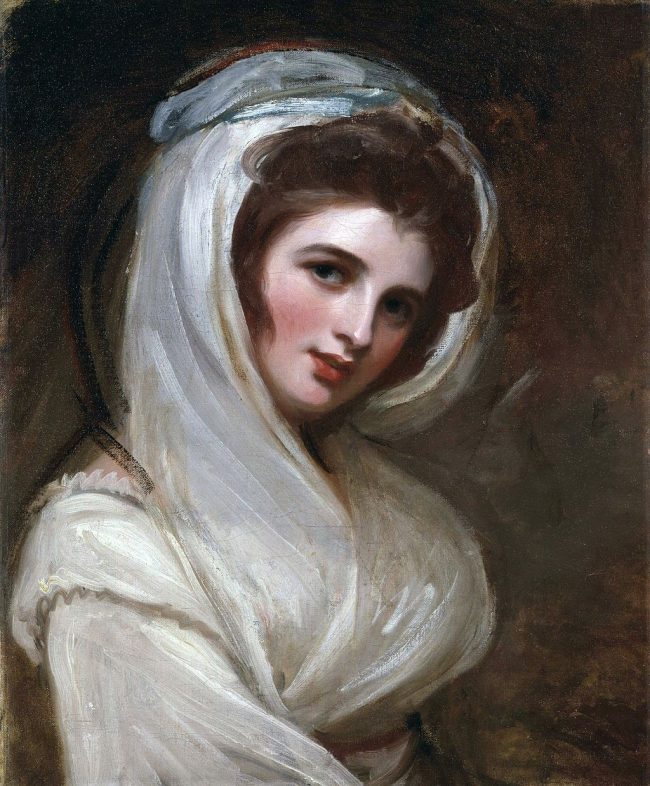 5. Nelson lost the sight in his right eye during the siege of Calvi in 1794
Contrary to some depictions, however, evidence suggests that he did not wear an eyepatch.
6. He was shot in the arm during the Battle of Santa Cruz de Tenerife in 1797
The musket ball severed an artery and his arm was amputated immediately – without anaesthetic.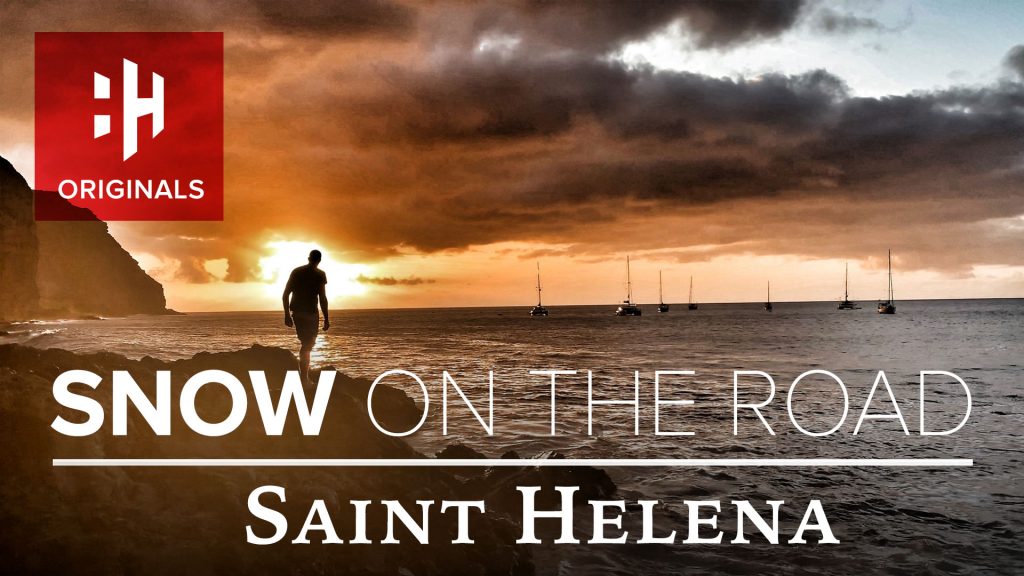 7. In August 1798, Nelson defeated the French fleet at Aboukir Bay at the mouth of the Nile in Egypt
Following the achievement, King George III made him Baron Nelson of the Nile and Burnham Thorpe (his birthplace).
8. The decoration on his hat was called a chelengk
It was given to Nelson by the sultan of Turkey in recognition of the former's defeat of the French fleet at the Nile. The central diamond sat in a clockwork mount that rotated.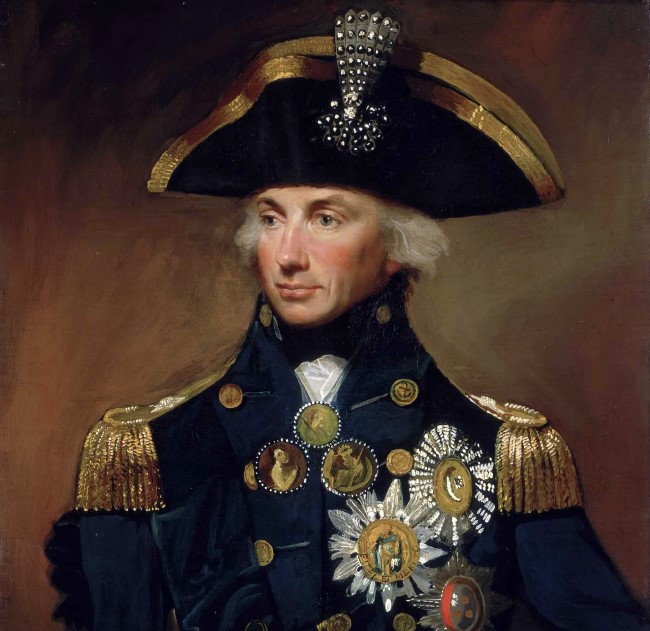 9. Nelson and Hamilton "married" in 1805
The day before Nelson sailed for Trafalgar, he and Hamilton took Holy Communion together and exchanged rings.
10. Nelson referred to his battle plan at Trafalgar as the "Nelson Touch"
The tactic is better known as "crossing the T". Rather than forming up in a single line of battle and engaging broadside, Nelson formed two columns with the intention of slicing through the Franco-Spanish line. In the resulting melee, Nelson believed the superiority of British gunnery would win the day.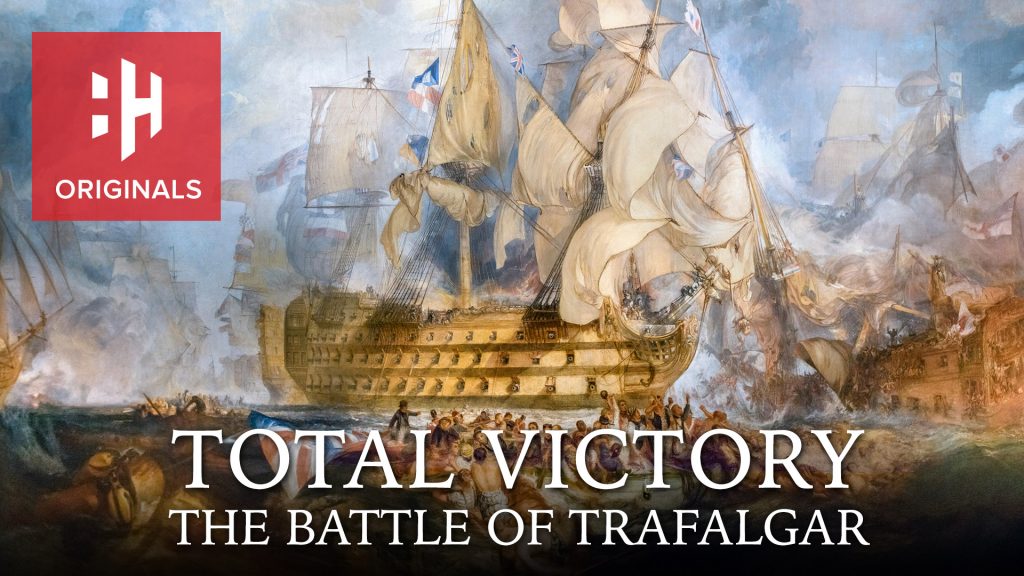 11. He called his captains a "band of brothers"
It was a reference to Shakespeare's Henry V play. Prior to the Battle of Trafalgar, Nelson thoroughly briefed his captains about his plan, ensuring they understood every detail. But he also encouraged them to use their own initiative and to react to the battle as it developed rather than be hampered by rigid orders.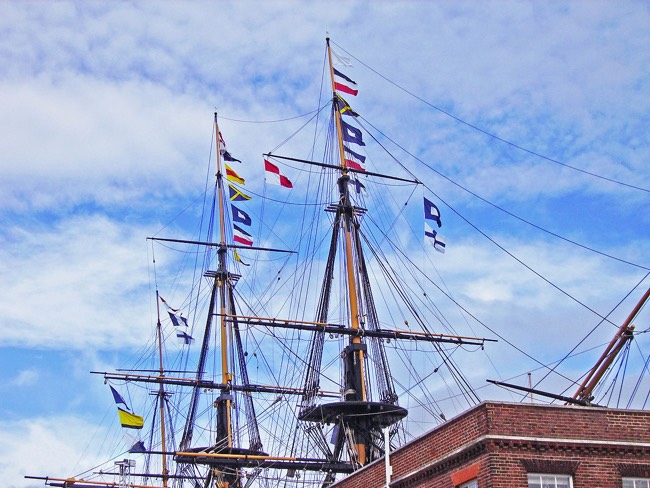 12. As the British fleet closed in on the Franco-Spanish fleet at Trafalgar, Nelson flew his famous signal, "England expects that every man will do his duty"
The signal used the Popham flag code, developed by Rear Admiral Sir Home Popham and adopted by the Royal Navy as standard in 1803.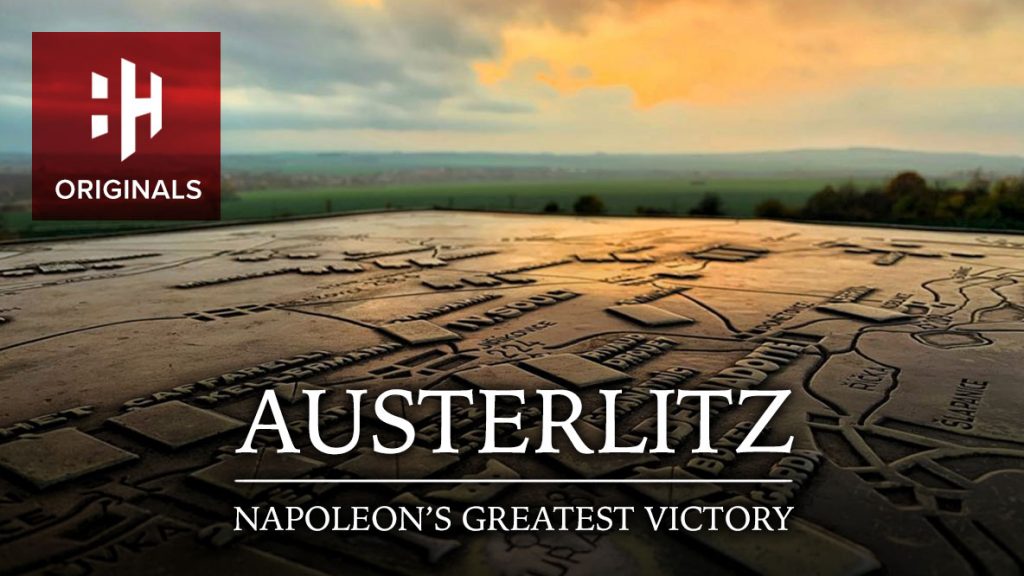 13. Nelson received a fatal wound at Trafalgar
At around 1.15pm, as he walked the quarterdeck of the HMS Victory, Nelson was hit by a bullet from a musket, which punctured his lung and fractured his spine. He died several hours later.
14. His last words were, "Thank God I have done my duty"
Three accounts of Nelson's death all state that these were his final words. By the time of his death, the outcome of the Battle of Trafalgar was clear – the Royal Navy had proved victorious.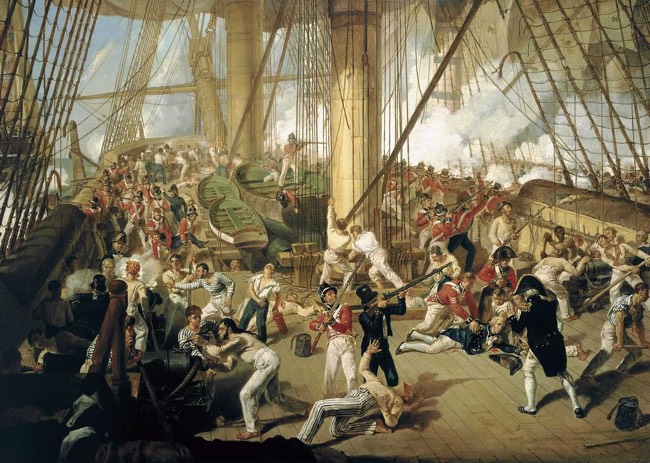 15. The Battle of Trafalgar was followed by a terrible storm that lasted seven days
Fifteen of the Franco-Spanish ships taken as prizes by the British fleet either sank or were abandoned in the storm, including the French flagship, the Bucentaure.
16. Nelson's body was preserved in brandy
The day after the battle, Nelson's body was placed in a barrel filled with brandy. His body did not arrive back in England until the December of that year.
17. Emma Hamilton ended her life destitute
Despite Nelson changing his will to request that Hamilton be provided for, she and her daughter Horatia received no financial support after his death. She became an alcoholic and accrued huge debts that led to her spending time in debtors' prison.
18. 100,000 people attended Nelson's lying in state
He lay in state in Greenwich for three days in January 1806. His funeral took place on 9 January.
19. His sarcophagus was originally designed for Cardinal Wolsey
Wolsey fell out of favour with Henry VIII who took possession of the then unfinished sarcophagus, intending to use it himself.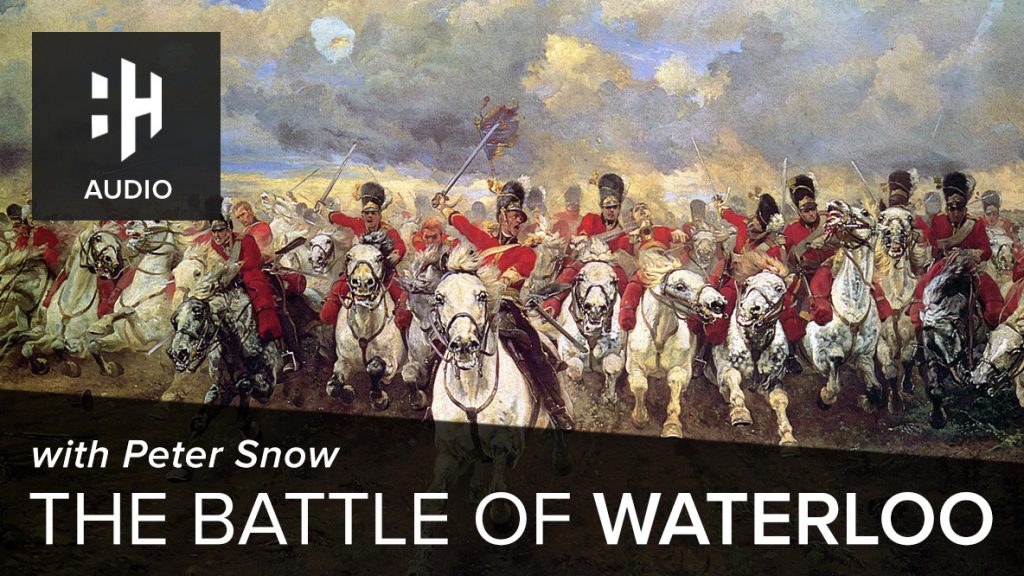 20. The British Navy toasts the "immortal memory" of Nelson on Trafalgar Day
The first recorded instance of the toast dates back to 1811.