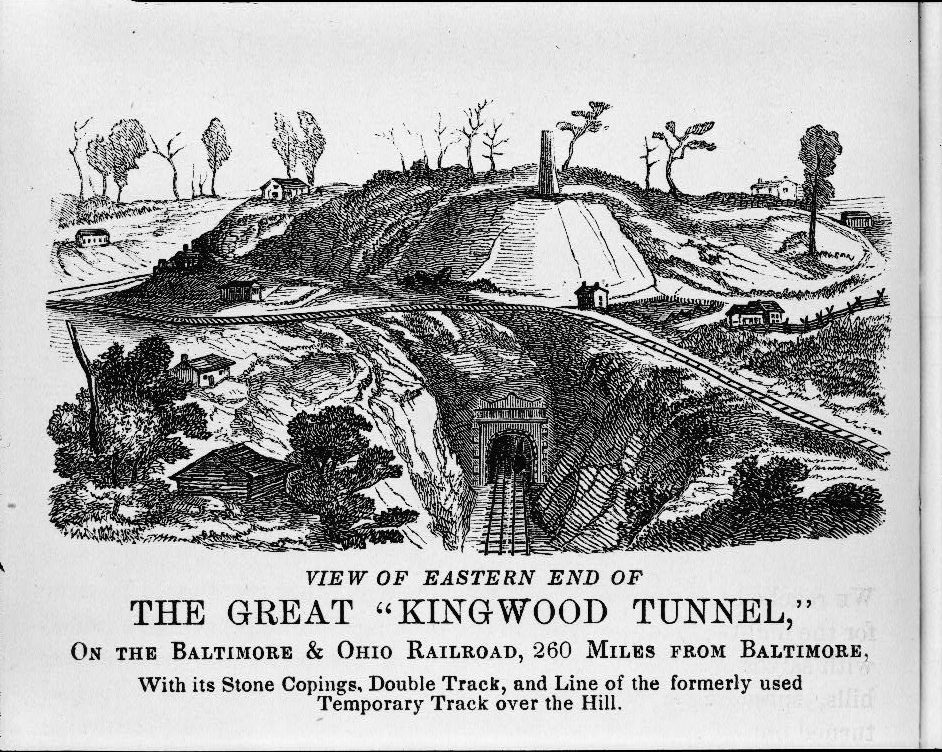 On 28 February 1827 the Baltimore and Ohio Railroad became the first common-carrier (public use) railroad in the United States when it was chartered by a group of Baltimore businessmen. The railroad was devised to help Baltimore compete with other big American cities for trade.
Opinions at the time, led by President John Quincy Adams, favoured the construction of canals to provide new transport links. The Erie Canal was completed in 1825, linking the Hudson River (and thereby New York City) to the Great Lakes, and a new Chesapeake and Ohio Canal, connecting Philadelphia and Pittsburgh, was also on the horizon.
In 1826, Baltimore businessmen Philip E. Thomas and George Brown travelled to England to examine the concept of a commercial railway. They brought their findings back to America and gathered a group of twenty-five investors from the city.
The new railroad received its charter on 28 February and the new Baltimore and Ohio Railroad Company set about planning their route from the port of Baltimore to the Ohio River. Construction began at Baltimore harbour in July 1828.

The first stone was laid during a special ceremony attended by Charles Carroll, the last surviving signatory of the Declaration of Independence.