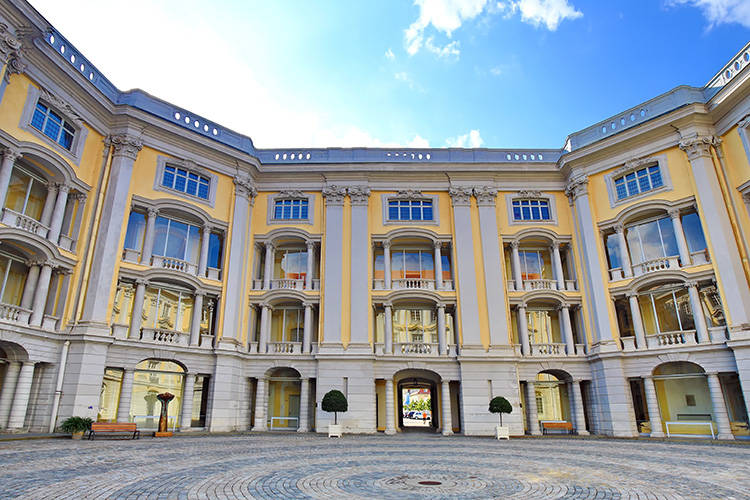 About Ansbach Residenz
A former medieval castle, Ansbach Residenz in Bavaria was remodelled in both the 16th and 18th centuries and is now a popular tourist attraction housing an array of Ansbach faience and porcelain.
Famous for its internal rather than external beauty, Ansbach Residenz houses the largest and most importance collection of Ansbach faience and pottery in the world, which is on display in the Gothic Hall, the only surviving building from the palace's original medieval construction.
The palace boasts 27 beautifully decorated Rococo inspired rooms, largely attributed to Leopold Retti, including the Banqueting Hall – boasting an impressive fresco by Carlo Carlone – the Art Gallery and the Mirror Cabinet, all containing decorative work illustrating the history of the Margraves of Ansbach. The unorthodox and distinctive style of these rooms became known as 'Ansbach Rococo'.
The foundations of Ansbach Residenz date back to 1363 when the construction of a large, moated castle began. Eventually, with the completion of the castle in 1456, Ansbach became the official residency of the Margraves of Ansbach.
It wasn't until 1703, when Margrave William Frederic came to rule the residence that substantial changes occurred to the palace, brought about by the craftsmanship of Gabriel de Gabrieli, Karl Friedrich von Zocha and Leopold Retti.
The final stage of development began in 1726 when construction of the Ansbach Orangery began, designed by von Zocha. Located in the palace grounds but regarded as a distinctly separate building, the Orangery and parterre leading up to it boast a variety of fruit and herbs, including oranges, pistachios, strawberries and olives. The inspiration for the Orangery came from both the Louvre, where an adaptation of the colonnades can be seen, and from the Grand Trianon at Versailles.
Since its design in 1726 the Ansbach Orangery has had some modification, including monuments to the botanist Leonhart Fuchs and the poet Johann Peter Uz as well as other prominent members of Ansbach government. Yet perhaps the most interesting monument in the palace gardens is that to Kaspar Hauser, a young man murdered in there in December 1833. His birth, life, and death remain a mystery but his impact on Ansbach can still be felt by the various monuments and statues dotted around the town.
From 1792 the government located at Ansbach began to lose its power when it was incorporated into Prussian territory. In 1806 it finally became part of Bavaria, becoming the capital of Middle Franconia in 1838.
Today the Ansbach Orangery houses a café and restaurant as well as concerts and events, the largest being the 'Rococo Festival' which takes place annually in July.
Contributed by Ros Gammie
Featured In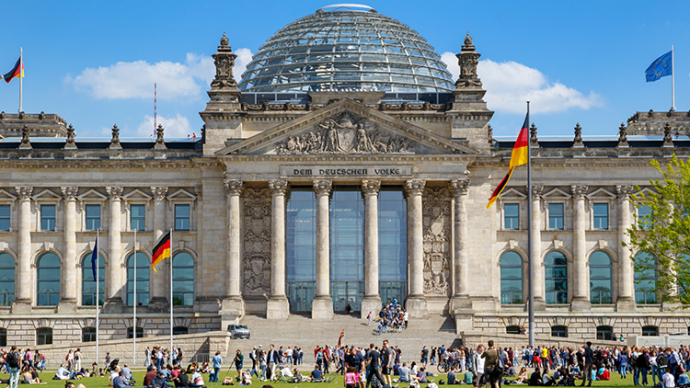 Discover the best Historic Sites in Germany, from the Brandenburg Gate to the Berlin Wall and more, includes an interactive map of German cultural places, landmarks and monuments.