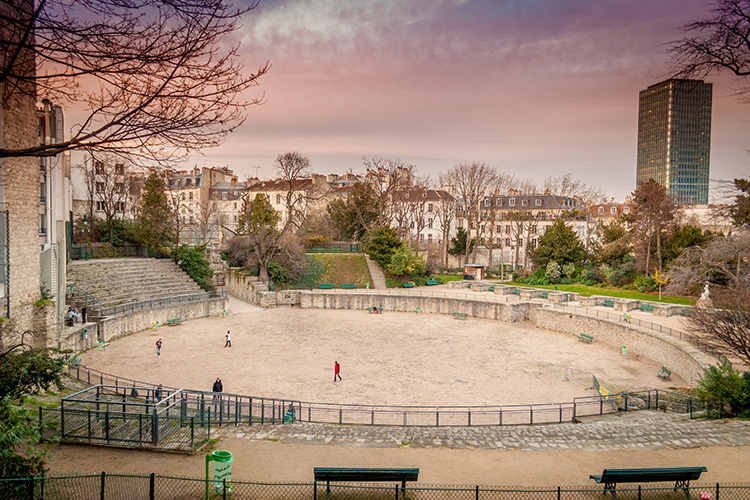 About Arenes de Lutece
Arenes de Lutece or "Lutetia Arena" in Paris is one of the most important and rare remnants of the Gallo-Roman settlement of Lutetia. Lutetia or 'Lutece' was a settlement located on the site of what is now Paris. Originating in pre-Roman Gaul it then became a Roman city.
Originally built in the first to second century AD, Arenes de Lutece was a vast amphitheatre able to seat between 10,000 and 15,000 spectators. In 280 AD, Arenes de Lutece was sacked, leaving few remains.
Rediscovered during building works carried out in the eighteenth and nineteenth centuries, Arenes de Lutece was subject to a great deal of renovation, sadly to the extent that much of what can be seen today – such as the tiered seating – is not original. Having said this, it is definitely worth seeing if you are interested in Roman Gaul. Some of the Roman stage settings are still visible and one does get a good sense of what the theatre would have looked like.
Today, Arenes de Lutece is more likely to be the site of skateboarding competitions and picnics rather than gladiator matches.
Featured In