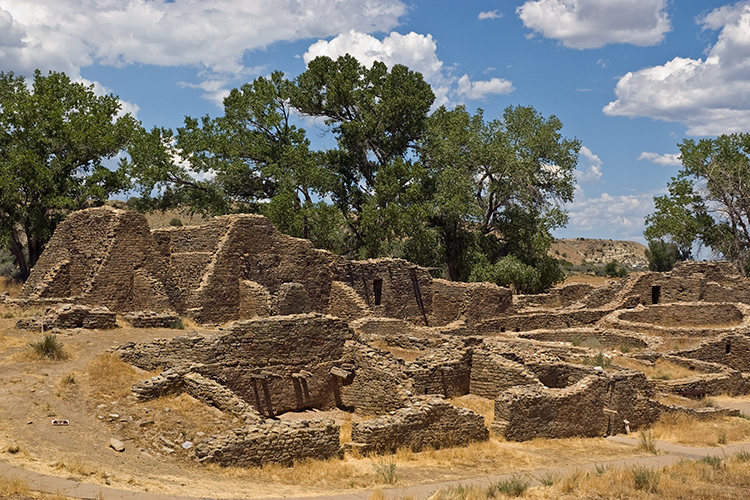 About Aztec Ruins National Monument
Aztec Ruins National Monument is actually the home of an impressive set of ancestral Puebloan ruins rather than anything built by the Aztecs. The name Aztec Ruins National Monument is actually a misnomer, deriving from a 19th century misconception about the origins of the site.
Begun in the twelfth century and lived in for some 200 years, these ruins are the remains of a great house which once had some 500 rooms. There would also have been a "kiva" or ceremonial building, which has now been reconstructed.
Visitors to the Aztec Ruins National Monument can tour these fascinating ruins, with much of the structure of some rooms still intact and some of their original wood beams still visible. There are even signs of fingerprints of the Pueblos who built the site in some of the walls.
There's also a visitor center with exhibits of excavated finds from the site and a film about the history of the Four Corners region.
The Aztec Ruins National Monument is part of the "Chaco Culture" UNESCO World Heritage site.
Featured In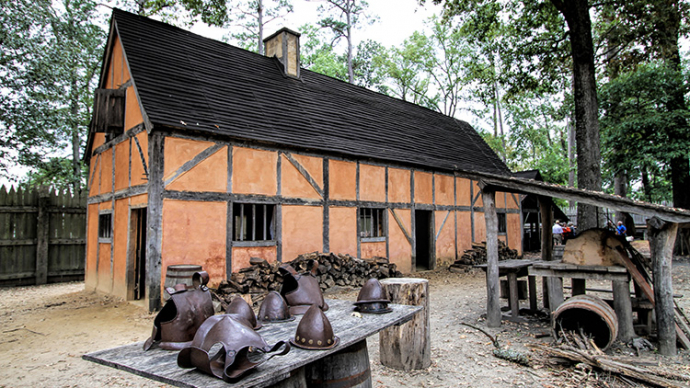 Discover the best Historic Sites in the United States, from Independence Hall to Ellis Island and more, includes an interactive map of US cultural places, landmarks and monuments.