About Celtic hillfort of Otzenhausen
The Celtic hillfort of Otzenhausen contains the remains of an ancient fortification in Germany, thought to have been constructed by the Treveri tribe.
The hillfort is positioned at the edge of the Hunsrück Nature Park, and their considerable height and location gives them a dominant view of the surrounding area – going some way to demonstrate their strategic location. The fortification was likely built in the 5th or 4th century BC and remained in use until some point around the 1st century BC, when the site was abandoned for reasons unknown.
Sometimes known as the Hunnenring, it is doubtful the site had anything to do with the more famous ancient tribe of similar name, the Huns.
During excavations at the site, the foundation walls of a small Roman temple dating from the 2nd and 3rd century A.D. were discovered, indicating a continued presence in the area throughout Roman times.
Today the site consists of the remaining circular earth ramparts, which are topped with stones. Visitors can explore the site – though running to more than 4km, the hillfort is not easy to explore in full. There are a number of signposted vantage points along the route which carry explanations and additional information. Positioned high among the forests, the site makes for a beautiful hike along the logging roads.
Featured In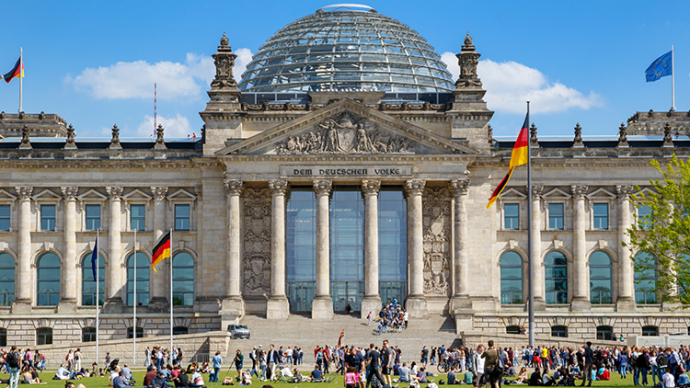 Discover the best Historic Sites in Germany, from the Brandenburg Gate to the Berlin Wall and more, includes an interactive map of German cultural places, landmarks and monuments.
Discover the best Roman ruins in Germany, from the Imperial Baths of Trier to Xanten Archaeological Park and more, includes an interactive map of Ancient Roman sites in Germany.