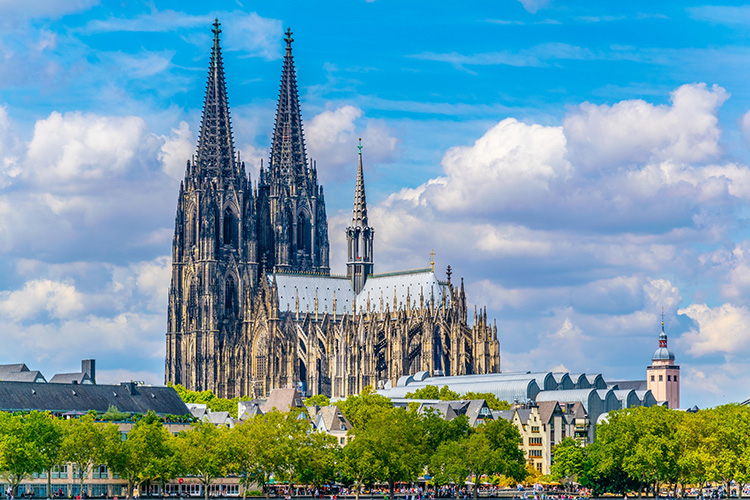 About Cologne Cathedral
Cologne Cathedral (Kölner Dom) is a vast and impressive gothic cathedral which took over six hundred years to complete.
Located on what was previously the site of a Roman villa, thought to have dated back to the fourth century as well as several increasingly larger churches, construction of the current Cologne Cathedral began in 1248. There was already a church on the site, but when the relic known as the Three Magi was brought there, it was felt a larger church was need to accommodate the hordes of pilgrims to the site.
Due to its enormous size and elaborate nature as well as a series of interruptions including the arrival of French Revolutionaries, Cologne Cathedral was only completed in 1880.
Today, Cologne Cathedral is home to a wealth of important ecclesiastical art, the highlight of which is the Shrine of the Three Magi (or three Kings), thought to contain the skulls of the three wise men.
Despite having been bombed during World War II raids, Cologne Cathedral has survived and is now a UNESCO World Heritage site, revered for being a remarkable example of a gothic cathedral. Visitors can also enter its treasury for more religious relics or climb its tower for great views of Cologne. Guided tours are available by appointment.
Cologne Cathedral features as one of our top German Visitor Attractions.
Featured In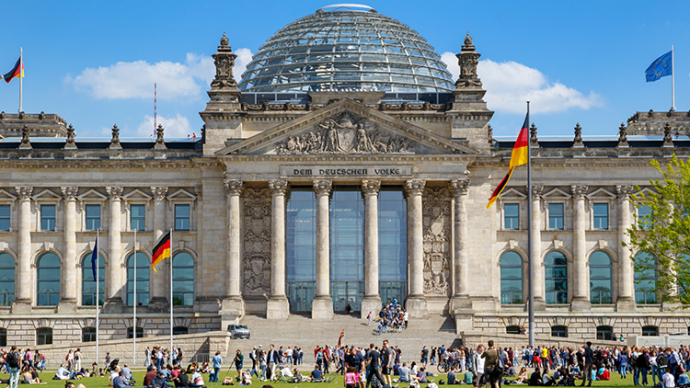 Discover the best Historic Sites in Germany, from the Brandenburg Gate to the Berlin Wall and more, includes an interactive map of German cultural places, landmarks and monuments.