About Hall of Liberation at Kelheim
At the top of Mount Michelsberg in the Bavarian town of Kelheim is the Befreiungshalle – Hall of Liberation – a magnificent 18-sided rotunda which was completed in 1863 by renowned German neoclassical architect Leo von Klenze from plans drawn up twenty years previously by Friedrich von Gärtner.
The 45-metre high rotunda was commissioned by King Ludwig I of Bavaria and built to commemorate Germany's victorious battles over Napoleon during the 1813 – 1815 Befreiungskriege, or Wars of Liberation. As is evident from taking one step inside, it was modelled on the ancient Roman and Italian Renaissance architectural style of centrally-planned buildings.
The 18 exterior buttresses that encircle the memorial are topped by huge allegories of Germanic tribes ('18' is significant, commemorating the Battle of Nations on 18th October 1813 when Napoleon's troops suffered a crippling defeat).
The interior is equally as stunning as the outside. Thirty-four winged goddesses of victory surround the central atrium and between them are 17 shields, each one commemorating an individual battle.
Opened on the 50th anniversary of the Battle of Nations, the inscription of dedication above the door reads 'Den Teutschen Befreiungkaempfern – Ludwig I, Koenig von Bayern', translated as 'To the German Liberation Fighters, Ludwig I, King of Bavaria.'
Featured In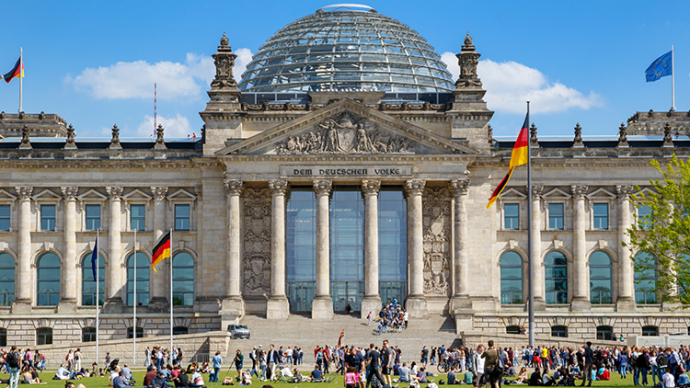 Discover the best Historic Sites in Germany, from the Brandenburg Gate to the Berlin Wall and more, includes an interactive map of German cultural places, landmarks and monuments.