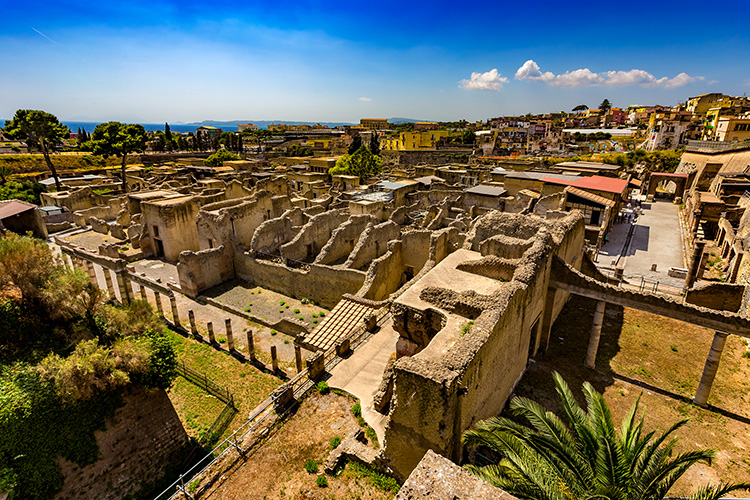 About Herculaneum
Herculaneum was a port town established by the ancient Romans in what is now modern Ercolano, Italy. At its peak, Herculaneum would have had around 4,000 citizens and served as a holiday town for wealthy Campanians and Romans.
Like nearby Pompeii, Herculaneum was engulfed by the lava and mud which spewed from the eruption of Mount Vesuvius in 79 AD and, as a result, much of the town was preserved throughout the centuries. In fact, Herculaneum arguably withstood the natural disaster better than Pompeii with many of its upper floors still being intact. This, combined with the fact that Herculaneum is less crowded and easier to walk through makes it a great site to visit.
Even the streets of Herculaneum are fascinating, displaying the high degree of planning employed by the Romans. Some of the most stunning sites at Herculaneum include the thermal spas and baths, the gymnasium, the House with the Mosaic Atrium and the House of Neptune. This site also features as one of our Top 10 Tourist Attractions in Italy.
Featured In