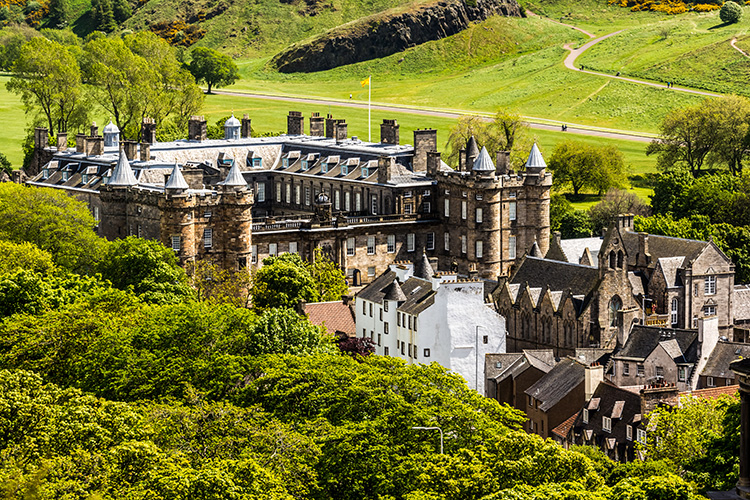 About Holyroodhouse Palace
Holyroodhouse Palace has a history stretching back to the twelfth century. Now the official Scottish residence of the Queen, the story of Holyroodhouse Palace is intertwined with that of the monarchy, particularly that of Mary Queen of Scots.
Holyroodhouse Palace is said to have been founded as an Augustinian monastery by David I in 1128, this abbey then being closed in the sixteenth century. At this time, James IV built a palace at Holyroodhouse. Successive monarchs would go on to add to and renovate this palace, especially Charles II in the seventeenth century.
However, perhaps the most famous chapter in the tale of Holyroodhouse Palace is the time spent there by Mary Queen of Scots. Not only was the palace Mary's main home between 1561 and 1567, it was where she married two of her husbands. It was also at Holyroodhouse Palace that she was witness to the murder of her private secretary by her husband.
In 1745, the Bonnie Prince Charles used Holyroodhouse Palace as his seat, at the time of the uprising.
Today, visitors can see the ruins of the abbey of Holyroodhouse as well as touring the palace and the royal apartments. A visit to the site usually lasts around an hour to an hour and a half.
Featured In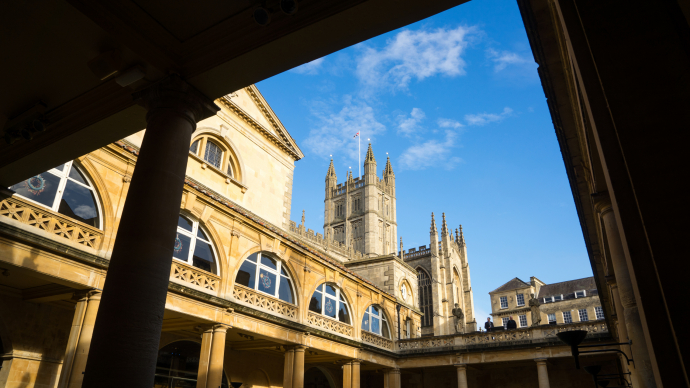 Discover the best Historic Sites in the United Kingdom, from Lullingstone Roman Villa to Hatfield House and more, includes interactive Heritage Sites in Britain map.
Discover the historical places relating to Mary Queen of Scots, from Fotheringhay Castle to Lochleven Castle and more, includes an interactive map.