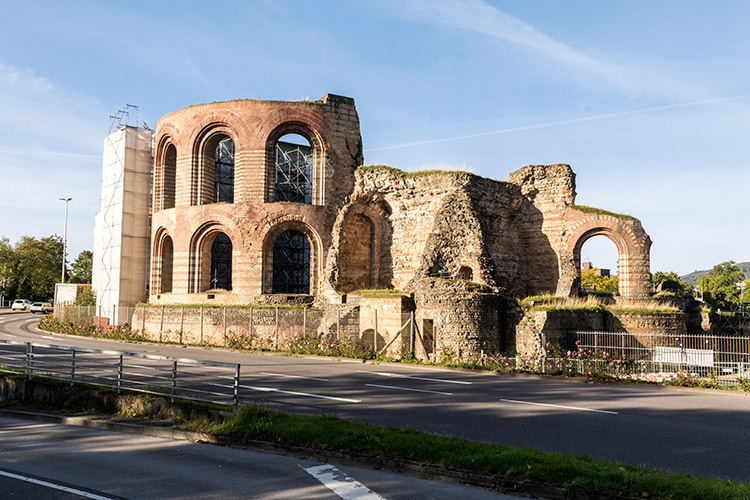 About Imperial Baths of Trier
The Imperial Baths of Trier, known in German as Kaiserthermen, are the beautifully preserved ruins of a Roman public bath complex constructed in the fourth century AD.
Considered to be the largest Roman baths outside of Rome, the remains of the Imperial Baths of Trier are centrally located within the city and are a fantastic site, with many of their walls standing and even the option to explore their underground tunnels.
Trier was a Roman city initially established in around 15 BC and called Augusta Treverorum. By the late third century AD, when Diocletian divided the Empire and created the Tetrachy, Trier was such a flourishing and important city that it was known as the "Second Rome". At this time, Constantius Chlorus became the emperor of the West Roman Empire and moved to Trier with his son, Constantine the Great.
From 306 onwards, Constantine began a mass development of the city, of which the Imperial Baths of Tier were a part. This seriously impressive ancient site features as one of our top ten visitor attractions in Germany.
Featured In