Inchmahome Priory
Port of Menteith, Scotland, United Kingdom
About Inchmahome Priory
Inchmahome Priory was first founded as an Augustinian monastery in approximately 1238 under the instructions of the Earl of Menteith. Over the centuries, Inchmahome Priory's secluded location made it an ideal refuge.
Even royals saw Inchmahome Priory as a sanctuary, including King Robert Bruce. However, it is more famous for the time when a young Mary Queen of Scots sheltered there in 1547 following the Scottish defeat at the Battle of Pinkie.
Following the Protestant Reformation of 1560, Inchmahome Priory began to fall into decline and ceased being a working monastery. Today, its picturesque ruins are a major tourist attraction.
Related Places
Edinburgh Castle is a medieval fortress and royal castle turned national monument and World Heritage site.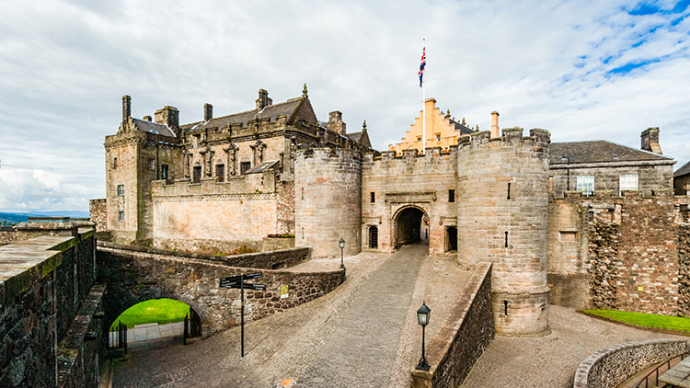 Stirling Castle is an iconic royal palace, a medieval stronghold and a focal point for many of the most important events in Scotland's history.
Location
Port of Menteith, Scotland, United Kingdom
Just as empires rise and fall so do entry fees and opening hours! While we work as hard as we can to ensure the information provided here about Inchmahome Priory is as accurate as possible, the changing nature of certain elements mean we can't absolutely guarantee that these details won't become a thing of the past. If you know of any information on this page that needs updating you can add a comment above or e-mail us.