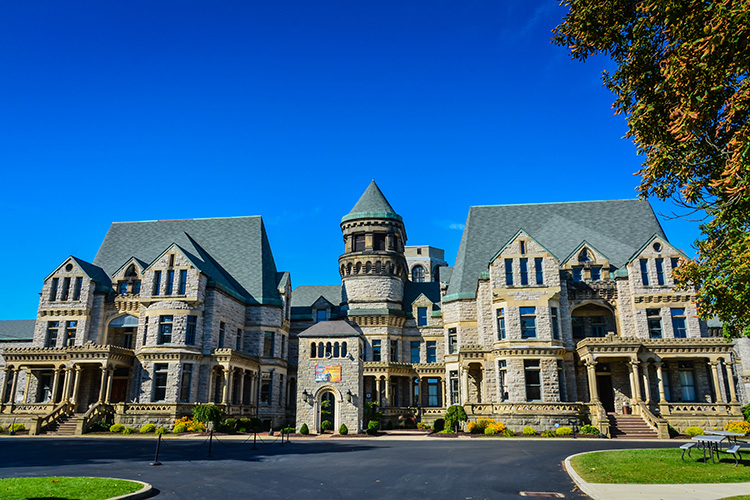 About Ohio State Reformatory
Designed by famed prison architect and Cleveland native Levi Scofield and built between 1886 and 1910, Ohio State Reformatory in Mansfield, Ohio is a magnificent building. It crosses three architectural styles – Victorian Gothic, Richardsonian Romanesque and Queen Anne – and is best known as the prison where The Shawshank Redemption was filmed.
OSR was originally intended for first-time offenders to be humanely rehabilitated and the architecture was supposed to 'encourage inmates back to a rebirth of their spiritual lives…away from their sinful lifestyle and toward repentance' but it very quickly became the domain of the very worst criminals in the American penal system.
Described variously as 'brutal', 'inhumane', 'disgraceful' and 'unfit for human habitation', OSR, which closed as recently as 1990, has a dark yet utterly fascinating history that is brought to life thanks to the Mansfield Reformatory Preservation Society.
Self-guided tours of the infamous prison are available but we'd suggest one of the guided tours including the Hollywood Tour where you'll see Warden Norton's office, the Parole Board room and Andy Dufresne's Rita Hayworth-covered escape tunnel. You'll also see the cell block used in Harrison Ford's Air Force One.
The West Tower Tour gives you the view from the Guard Tower and the numerically-assigned cemetery and you can walk the length of the world's largest freestanding steel cell block during the the East Cell Block Tour. The behind The Scenes Tour takes you down into the sub-basement, into the yard where Andy and Red would sit and talk and you'll hear gruesome stories of inmate punishment, of deplorable conditions, brutal guards, inedible food, rats and disease as well as 'the sweatbox' and 'the hole'…
One of the most popular tours at OSR is Paranormal Penitentiary created by Hollywood FX maestro Robert Kurtzman and there are also night-time ghost hunts. Visitors have long-claimed to have seen and heard ghostly screams, voices and visions of cons and even the warden and his wife who was brutally murdered by two escapees in the late 1940s.
If you're looking for one of the world's best prison tours, come and visit Red, the only guilty man in Shawshank.
Featured In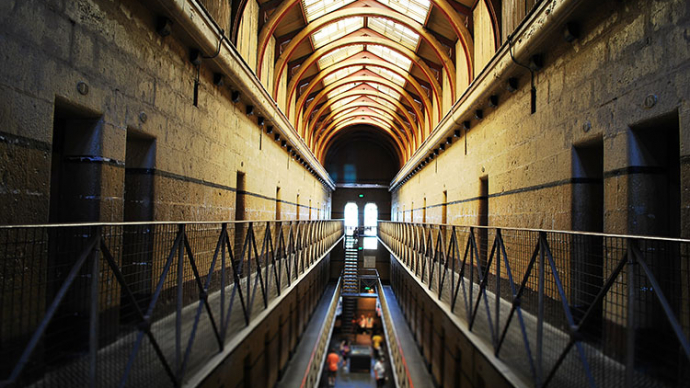 Discover the the most famous prisons in the world, from Alcatraz to the Devil's Island and more, includes an interactive map of the most notorious jails of the world.