Ponte Rotto
Rome, Lazio, Italy
About Ponte Rotto
Ponte Rotto, originally known as Pons Aemilius is Rome's oldest, albeit defunct, stone bridge.
Built in the second century BC to replace its wooden predecessor, Ponte Rotto, meaning the "broken bridge" is indeed missing most of its original structure.
Today, only an arch remains of Ponte Rotto, worth seeing if you are passing nearby.
Related Places
The Roman Forum was the very centre of ancient Rome. Throughout the lifespan of Roman civilisation the Forum served as the focus of political, civic and religious life.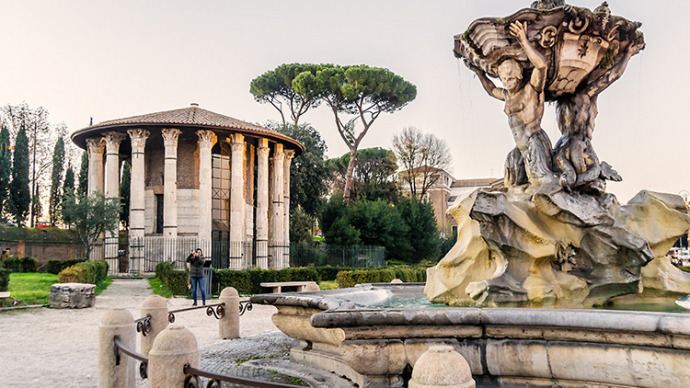 The Temples of the Forum Boarium are two of the best preserved Roman temples to have survived from the Republican era.
The Palatine Hill is known as the birthplace of Rome. It houses some of the city's most impressive ancient sites.
Alternative Name
Pons Aemilius
Location
Rome, Lazio, Italy
Just as empires rise and fall so do entry fees and opening hours! While we work as hard as we can to ensure the information provided here about Ponte Rotto is as accurate as possible, the changing nature of certain elements mean we can't absolutely guarantee that these details won't become a thing of the past. If you know of any information on this page that needs updating you can add a comment above or e-mail us.