About Rosenau Palace
Built sometime around 1420 – 1430 in the possession of the ruling elite of 'Rosenawe', Rosenau Palace in the Bavarian town of Rödetal is one of Germany's earliest and most impressive examples of Romantic Historicism architecture.
For 300 years it remained in their ownership until 1704 when it was sold as a summer home to a member of Albert V, Duke of Saxe-Coburg's Privy Council but it had fallen into a state of disrepair. It remained ostensibly as the medieval seat of the Lords of Rosenau until 1805 when Duke Franz Friedrich Anton of Saxe-Coburg-Saalfeld bought it. Between 1808 and 1817 the schloss was remodelled in the Neo-Gothic style under the stewardship of renowned Prussian architect Karl Friedrich Schinkel.
In August 1819, Princess Louise of Saxe-Gotha-Altenburg gave birth to Prince Albert of Saxe-Coburg and Gotha at Rosenau and 21 years later he married his first cousin Queen Victoria. She loved Rosenau so much that she wrote in her diary 'If I weren't the person who I am, my home would be here.'
Rosenau Palace opened as a museum in 1990 and today, highlights include the three aisles of the Marble Hall, the beautiful parquet flooring, the private apartments complete with original Viennese Biedermeier furniture and the magnificent English-style landscaped gardens. The Swan Lake, the Prince's Pond, the orangery and parts of the hermitage remain from the 19th century rebuild.
For an important slice of European history, come and see Rosenau Palace.
Featured In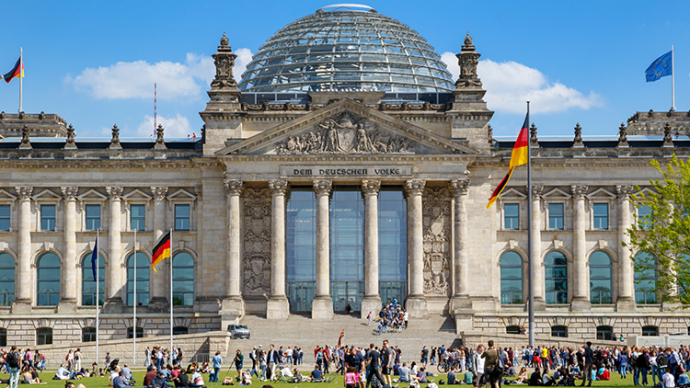 Discover the best Historic Sites in Germany, from the Brandenburg Gate to the Berlin Wall and more, includes an interactive map of German cultural places, landmarks and monuments.