About Seehof Palace
Seehof Palace in Memmelsdorf is one of Bavaria's most visually-stunning stately homes. It's beautifully symmetrical lines are fairy-tale-esque and it was built in 1686 by Marquard Sebastian Schenk von Stauffenberg for the Bamberg Prince-Bishops, himself the Prince-Bishop from 1683 – 1693. This is how the residence came to be known colloquially as 'Marquardsburg'.
The palace was finished in 1696 under the stewardship of Prince-Bishop Lothar Franz von Schoenborn.
As striking as Seehof is from the outside, the interior is equally as arresting after a comprehensive renovation programme which has seen much of the residence reverted back to its former glory. Nine rooms are accessible including the White Hall which counts among its treasures a stunning parquet floor and a ceiling fresco by Guiseppe Appiani and visitors will also walk through the guardroom, anterooms and bedrooms on the 45-minute tour.
As well as the house, many people come to Seehof for the gardens, considered in the 18th and 19th centuries to be the most famous Rococo gardens in all of Germany. You can see the same 400+ stone statues, gargoyles, dragons, grotesques and myriad mythical creatures that visitors saw 300 years ago (some by Ferdinand Tietz) as well as the restored water cascade, walking trails and hedge mazes.
Featured In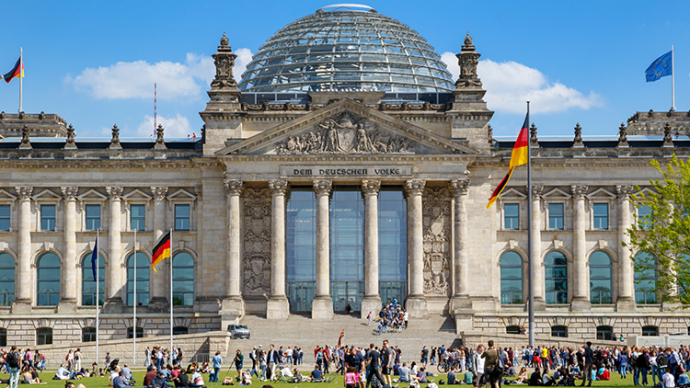 Discover the best Historic Sites in Germany, from the Brandenburg Gate to the Berlin Wall and more, includes an interactive map of German cultural places, landmarks and monuments.