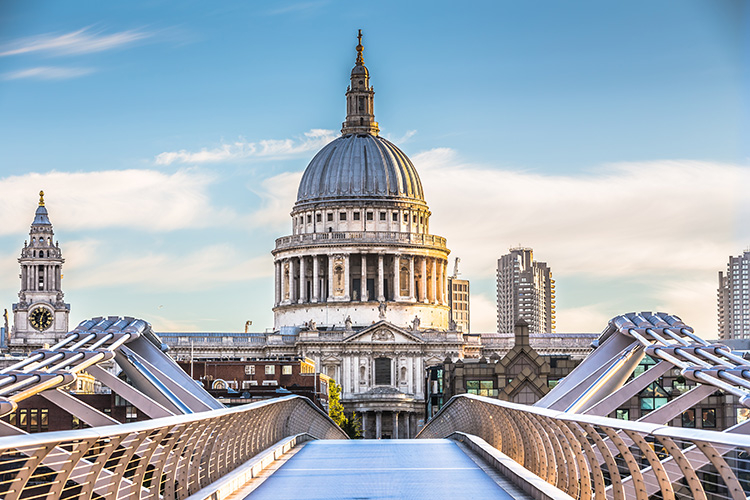 About St Paul's Cathedral
Carved into London's skyline, St Paul's Cathedral is the city's central church and the seat of the Diocese of London. The current building of St Paul's Cathedral was built between 1675 and 1710, however the site on which it sits has been home to cathedrals since 604 AD. In fact, the St Paul's Cathedral seen today is the fourth of its kind.
The first St Paul's was ransacked by Vikings and rebuilt in 962 and a fire destroyed the second. The third and penultimate incarnation of St Paul's fared no better and was destroyed in the Great Fire of London in 1666.
St Paul's fascinating history is inextricably intertwined with that of the nation. It was at St Paul's Cathedral that the marriage of Prince Charles to Lady Diana Spencer. Many of important events from around the world have been marked at St Paul's including the end of the First and Second World Wars, royal jubilees and birthdays and commemorations of events such Remembrance Day and 11 September 2001.
Visitors can see the magnificent architecture of St Paul's Cathedral, originally designed by Sir Christopher Wren as well as the artwork and decorations which have been changed and added to over the centuries.
St Paul's Cathedral is also a famous burial site. Its crypt houses many world famous icons, including Admiral Lord Nelson, the Duke of Wellington and Sir Christopher Wren, whose funerals were hosted at the cathedral. Though not buried at St Paul's, the state funeral of Sir Winston Churchill was also held here.
Guided tours are available in English and last approximately ninety minutes. Audio tours are available in English, Spanish, German, French, Italian, Russian, Japanese and Chinese (Mandarin).
Featured In