About The Alamo
The Alamo is an iconic historic site in downtown San Antonio that marks a symbol of Texan heroism. It has been immortalised in popular culture for the events which unfolded during the famous Battle of The Alamo, which took place on the 6th March 1836.
The Alamo itself was originally built as a Christian Mission in 1724 and was named Misión San Antonio de Valero. However, the nature of the Alamo soon changed to that of a military garrison and the complex was used as a military base by the Spanish army and later by the Mexicans. It was the Spanish soldiers who nicknamed the complex "Alamo" after their own hometown.
However, it was during the Texan Revolution that the Alamo was to gain its place in history. Occupied by Texan forces, including famous names such as William B. Travis, Jim Bowie and Davy Crockett, the now-legendary siege lasted for thirteen days, before the Mexican army – led by General Antonio López de Santa Anna – stormed the complex. Although most civilian occupants of the Alamo survived, all the Texan combatants were killed, while the Mexican forces also suffered heavy losses.
In the aftermath of the battle the Texan forces were urged to remember their fallen comrades, and the cry of "Remember the Alamo!" became a rallying call in the Battle of San Jacinto, where the Mexicans were decisively defeated.
Today the Alamo is a popular tourist destination and symbol of the state of Texas. The complex is made up of a number of buildings, including the barracks, and hosts several exhibits about the battle and the history of the war. Tour guides are also on hand to guide visitors around the complex.
Featured In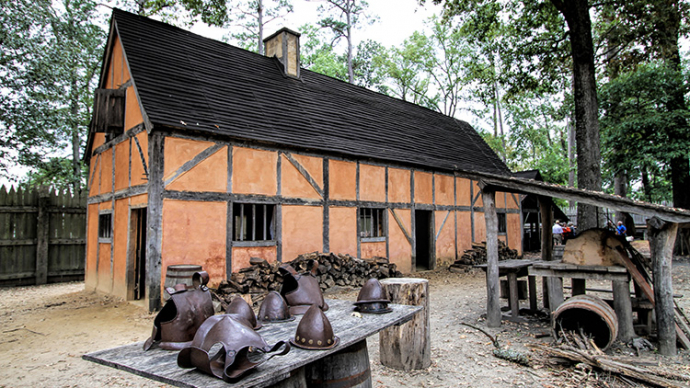 Discover the best Historic Sites in the United States, from Independence Hall to Ellis Island and more, includes an interactive map of US cultural places, landmarks and monuments.