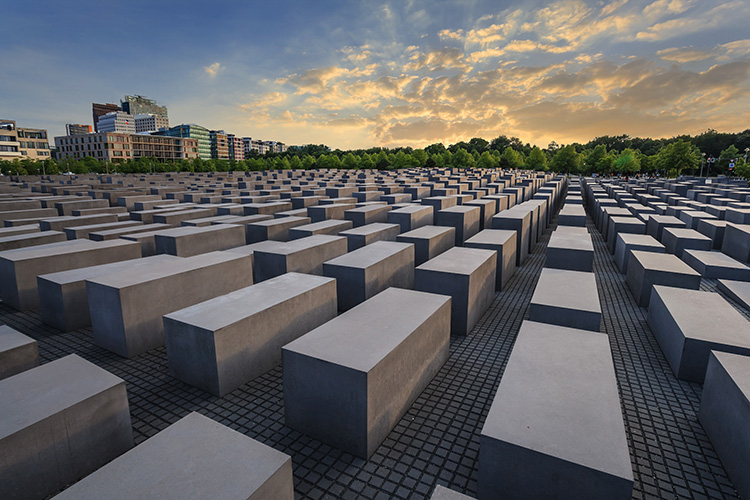 About The Holocaust Memorial – Berlin
The Holocaust Memorial in Berlin, also known as the Memorial to the Murdered Jews of Europe, is an installation commemorating the genocide of the Jewish people perpetrated under Adolf Hitler and the Nazis.
The Holocaust was an attempt by Hitler to exterminate the Jews and any other people who he considered "racially inferior" in what he called the "Final Solution".
The Holocaust Memorial is a monument to the six million European Jews who died in the Holocaust. Made up of a vast dark granite maze and a subterranean information centre which has details about the victims, the Holocaust Memorial is a moving site.
Featured In