About The Korean War Veterans Memorial
The Korean War Veterans Memorial in Washington DC is a monument – or rather a collection of monuments – commemorating those who fought in the Korean War.
The Korean War was a three year conflict (1950-1953) between the communist North Korea and non-communist southern Republic of Korea. The US, spurred into action by a fear of the spread of communism, the so called "domino effect", came to the aid of South Korea and succeeded in gaining the support of the United Nations in doing so.
Yet behind the scenes, this was not just a civil war but one between the US, China and Russia and one which almost escalated into a nuclear war. In fact, after a long stint of trench warfare and a stalemate, the Korean War finally ended in 1953 when President Eisenhower threatened to use nuclear force against China.
Perhaps the most striking aspect of the Korean War Veterans Memorial is its series of nineteen larger-than-life statues of US soldiers, staggered across a triangular area and each with its own individual characteristics. These stainless steel statues present a haunting sight, each dressed in the uniform of different branches of the US army and each one bearing a unique expression on their face.
One side of this triangle of the Korean War Veterans Memorial is bordered by a granite wall displaying over 2,500 photographs of US troops involved in the conflict. There is also a wall dedicated to the twenty-two United Nations countries that fought alongside the US or contributed to the war effort.
At the tip of the triangle and also forming part of the Korean War Veterans Memorial is a circular pool known as the Pool of Remembrance, by which there are listed the casualties of the Korean War, including those who died, were wounded, captured or went missing.
Featured In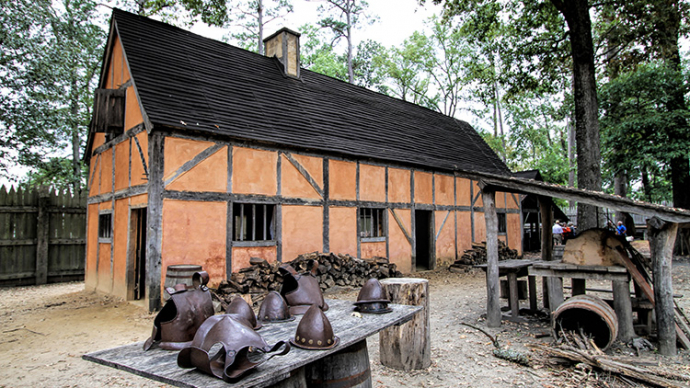 Discover the best Historic Sites in the United States, from Independence Hall to Ellis Island and more, includes an interactive map of US cultural places, landmarks and monuments.