About Trier Cathedral
Trier Cathedral, called Trierer Dom in German, is the main church of the city of Trier. The site of Trier Cathedral has a rich Christian history dating back to at least 270 AD, when worshippers attended what was probably the first church to have existed at this location – a house church.
In the fourth century the then ongoing persecution against Christians began to decline. With this increase in religious freedom came the opportunity to worship more openly. Thus, from 340 AD, the site of Trier Cathedral became home to a construction known as "The Square". Some remains of this structure are still visible today, its outer walls now forming part of Trier Cathedral.
This predecessor of Trier Cathedral was destroyed in the fifth and ninth centuries, respectively by Germanic and Viking tribes. Most of the current Trier Cathedral dates back to the eleventh and twelfth centuries, when a Romanesque church was built. It has also been remodelled and altered at various stages, including in a Baroque style in the seventeenth and eighteenth centuries.
Few remnants of the original Ancient Roman church are viewable today in the church itself, however there are extensive underground excavations which can be seen as part of a guided tour (book in advance on the official site).  Along with these underground remains, a section of the original Roman walls surives in the main structure, rising to a height of almost 30 metres. A few additional Roman elements and columns are visible and the rest of Trier Cathedral – which appears seemingly more like a citadel than a house of worship – beautifully preserves the medieval history of this site.
Trier Cathedral is also the home of the Holy Tunic, a robe which is said to have been worn by Jesus when he died, however this is rarely exhibited.
Trier Cathedral is a UNESCO World Heritage site.
Featured In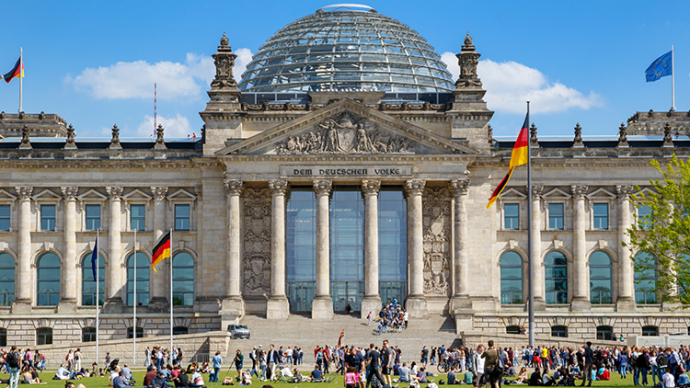 Discover the best Historic Sites in Germany, from the Brandenburg Gate to the Berlin Wall and more, includes an interactive map of German cultural places, landmarks and monuments.
Discover the best Roman ruins in Germany, from the Imperial Baths of Trier to Xanten Archaeological Park and more, includes an interactive map of Ancient Roman sites in Germany.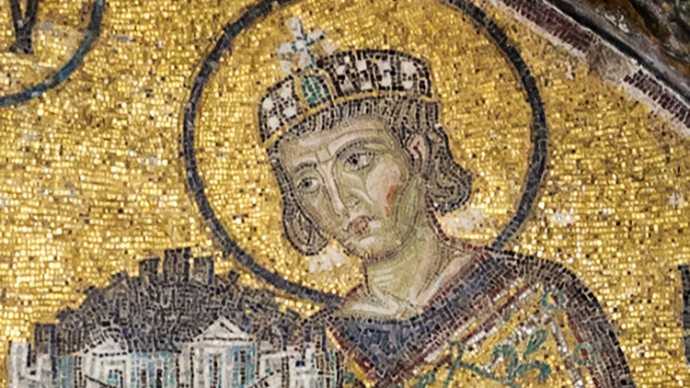 Follow in the footsteps of Constantine the Great from the Hagia Sophia to the Church of the Holy Sepulchre and more, includes an interactive map of Emperor Constantine I locations.