About Veitshöchheim Palace
Veitshöchheim Palace was built between 1680 and 1682 as the summer residence of the Prince-Bishops of Würzburg under the stewardship of Peter Philipp von Dernbach.
Described as a 'late Baroque gem', the palace was enlarged in 1753 by renowned German architect Balthasar Neumann who refined the Baroque style by incorporating Austrian, Bohemian, Italian and French architectural elements in not only Veitshöchheim Palace but also the Würzburg Residence and the Basilica of the Fourteen Holy Helpers in Bamberg.
In 1810, some of the rooms were decorated for Grand Duke Ferdinand of Tuscany and the extremely rare paper wall-coverings are worth the entrance fee alone.
The Veitshöchheim Court Garden was developed in 1702 and under successive Prince-Bishops, there grew a magnificent rococo space with beautiful lakes and water features as well as over 200 sandstone sculptures of deities, animals and allegorical figures by renowned court sculptors Peter Wagner and Ferdinand Tietz.
Hedge-lined paths reveal visions of hedged compartments, pavilions, arbours and circular flowerbeds and the cosmological designs portrays Veitshöchheim Palace as 'the symbol of heaven'.
The palaces of southern Germany are a sight to behold and Veitshöchheim is no different.
Featured In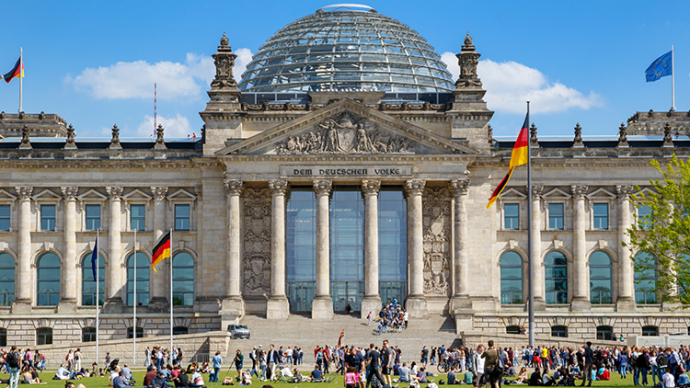 Discover the best Historic Sites in Germany, from the Brandenburg Gate to the Berlin Wall and more, includes an interactive map of German cultural places, landmarks and monuments.