About Washington National Cathedral
Washington National Cathedral, officially known as the "Cathedral Church of Saint Peter and Saint Paul," is the "church for national purposes" called for by President George Washington on January 24, 1791; initially advocated by intention of William W. Corcoran in 1871; and chartered by Congress during the administration of President Benjamin Harrison in 1893. The first stone of Washington National Cathedral was laid on September 29, 1907, in the presence of President Theodore Roosevelt.
 
A major seat of the Episcopal Church in the U.S. over the years, located on the highest hill in the District of Columbia, Washington National Cathedral has formed a focal point in the city as well as a place to celebrate and mourn events of national and international significance.
 
From state funerals and presidential inaugurations, to national holidays and services such as those for the September 11 terrorist attacks, events of all kinds have been marked at Washington National Cathedral. It was also the site of the final Sunday sermon of Reverend Dr. Martin Luther King, Jr., in 1968.
 
The Cathedral's attractions include its stained glass windows, which depict an array of themes and events ranging from nature to space exploration and the American Civil War. Memorials appear throughout the Cathedral, including the War Memorial Chapel, as do exhibits and numerous works of art. The tomb of President Woodrow Wilson, the only president to be buried in the District of Columbia, is also located there.
 
Visitors can explore the history of Washington National Cathedral through self-guided tours, audio tours, or guided tours following various themes. The Cathedral's website, www.nationalcathedral.org, provides live and archived webcasts of its services, concerts, and other special events.
Featured In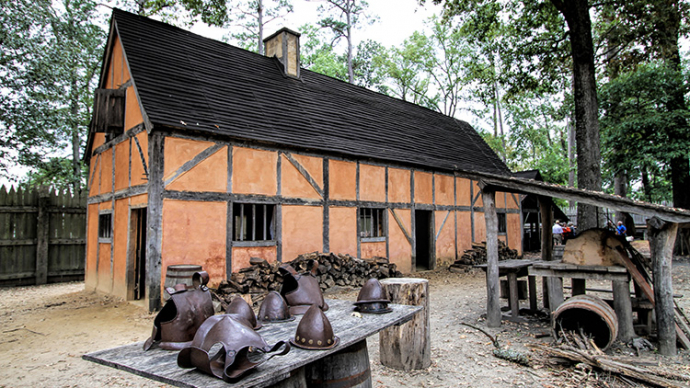 Discover the best Historic Sites in the United States, from Independence Hall to Ellis Island and more, includes an interactive map of US cultural places, landmarks and monuments.