On this day in 1553 Mary, daughter of Henry VIII, was crowned as the first Queen of England. Her reign would not be a happy one, and her famous religious persecutions lead to her winning the nickname of "Bloody Mary."
Strained family relations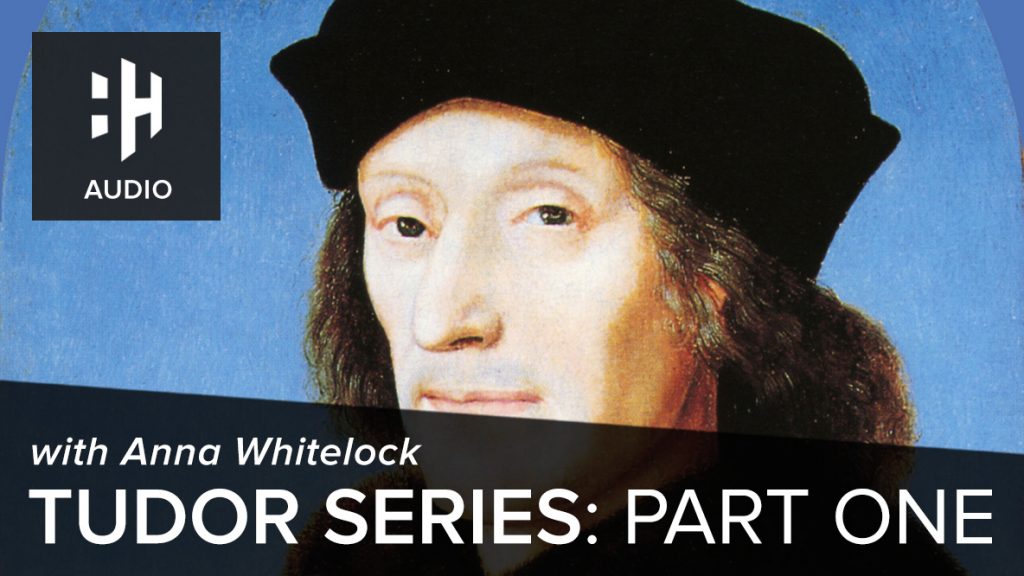 Mary was born in 1516, the daughter of infamous English King Henry VIII and his first of six wives, Catherine of Aragon. Mary was the only surviving child of the pair and can therefore be partially credited with influencing the Reformation, as Henry's subsequent split with Catholicism was born out of a desire to divorce Catherine in order to sire a male heir.
After the split with Catherine and the religious fallout which came with it Mary's relationship with her father became strained and she was only recalled to his court after signing a humiliating document accepting his religious and patriarchal hegemony, having not spoken to him for three years.
Despite signing this document, Mary remained a wholehearted Catholic and continued to defiantly celebrate mass in her own chapel.
Henry's third wife Jane Seymour gave birth to a boy, Edward, in 1537 and despite being Henry's oldest surviving child Mary was no longer his heir, though she was returned to the line of succession in 1544 after Henry's last wife Catherine Parr encouraged the sick and ageing King to offer an olive branch to his daughters.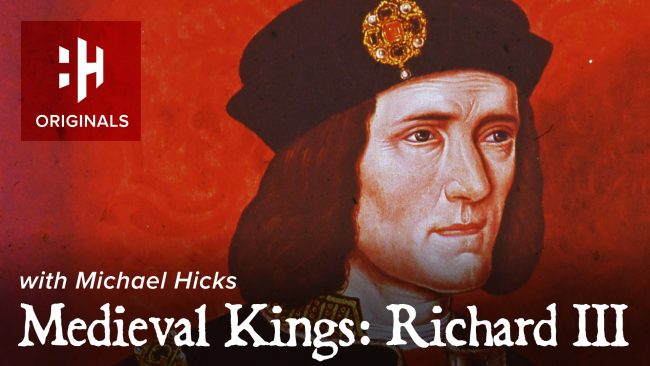 When Henry died in 1547 he was succeeded by Edward, a stern Protestant, who reduced Mary to tears in front of the court by insulting her religious practices and attempted to strike her out of his will. However when he died aged just fifteen in 1553 Mary was granted with an opportunity.
Queen Mary
She gathered enough support to overcome Edward's preferred Protestant heir Lady Jane Gray and her husband Lord Dudley, who were both executed, and she was therefore crowned on the 1st October.
Her next move was to marry a Catholic, King Philip of Spain in a bid to launch a new Catholic dynasty to rule over England, though this caused a stir as under English marriage laws that meant that Philip would own the now Protestant kingdom. Philip, however, was less interested in England than many feared and was often leaving his heartbroken wife to fight Spanish wars.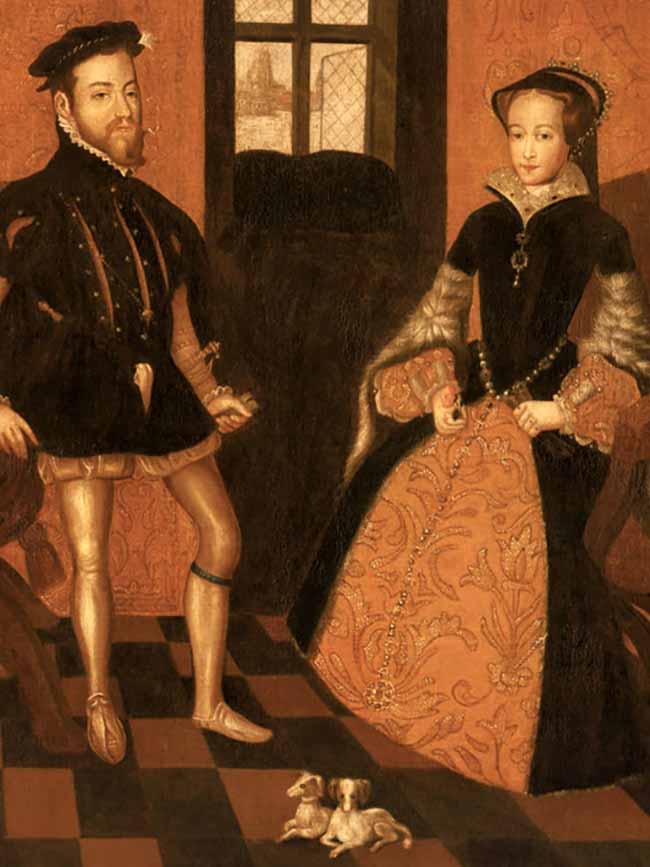 Mary's greatest claim to fame lies with her religious persecutions. During her reign she had over 280 religious dissenters burned at the stake, and over 800 eminent Protestants felt obliged to flee the country. It is this ruthless treatment of her religious enemies which earned her the posthumous nickname "bloody Mary."
Unsurprisingly, these purges, combined with the humiliating loss of Calais – England's last continental possession – to the French, meant that Mary's legacy was not a popular one after she died aged just 42 in 1558.
However, some revisionist historians in recent times have argued that reforms in commerce and the navy began during her reign pathed the way for the more illustrious one of her sister Elizabeth which was to follow, and as the first reigning Queen of England she deserves her place in history.