Victorian Britain is famed for championing innovation and invention, fuelled by vast mass production and industrialisation.
These capabilities were realised most brilliantly through the tunnels, bridges and ships of Isambard Kingdom Brunel, the great engineer who sought to connect the world through his masterpieces in iron.
A natural talent
Brunel's parents, Marc Isambard Brunel and Sophia Kingdom, met in Paris during the French Revolution. As a known royalist, Marc fled to New York. Sophia, who remained in Paris to finish studying, was suspected as a British spy and thrown in prison until the Revolution subsided.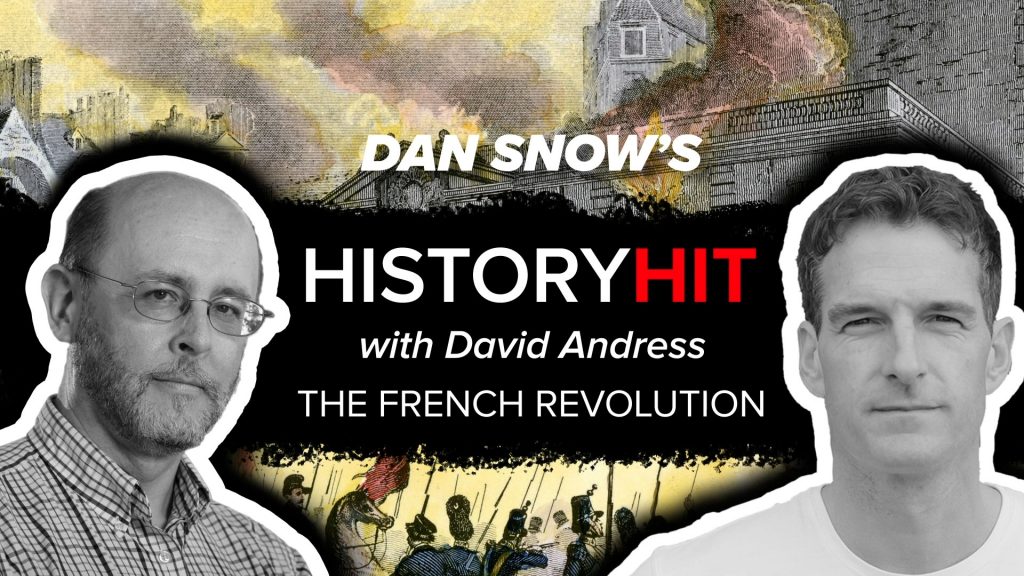 The couple reunited in England and married in 1799. In 1806, Sophia bore a son, Isambard Kingdom, who took his names from both parents.
Isambard's childhood was happy, albeit tainted with the family's financial problems. His father was a brilliant engineer and inventor, developing methods to mass produce ships' pulleys, amongst other things. Despite this, Marc Brunel ran up debts and was held in debtors' prison.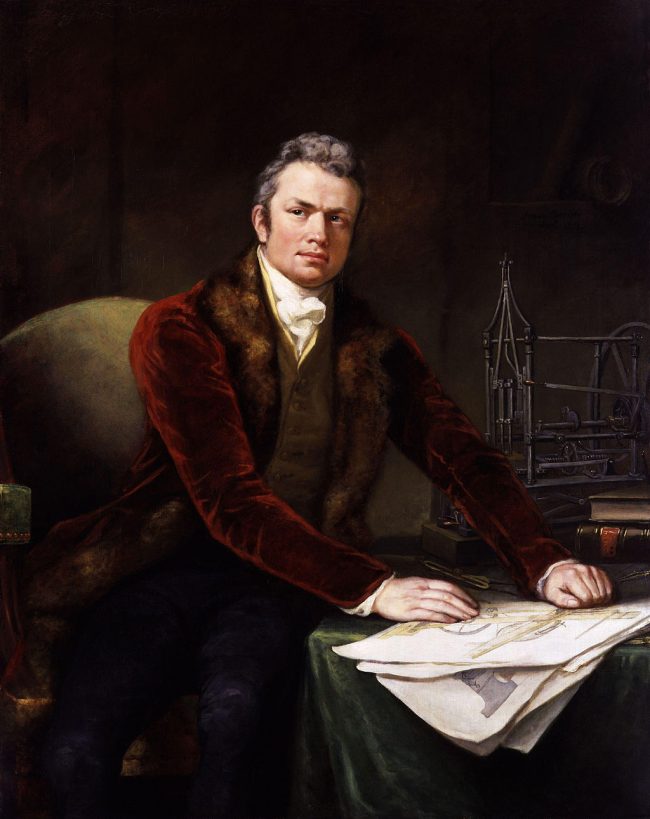 After three months it became public knowledge Marc was planning to be bailed out by Alexander I of Russia, and move his family to St Petersburg. Under pressure from the likes of the Duke of Wellington, the British government relented and cleared his debts, on the condition he remained in Britain and put his talent to use.
Isambard Brunel showed a natural talent for engineering and mathematics from a young age. He was encouraged to draw buildings and had started learning Euclidian geometry by the time he was 8 years old. He was sent to France to apprentice under Louis Breguet, France's most celebrated maker of watches and scientific instruments.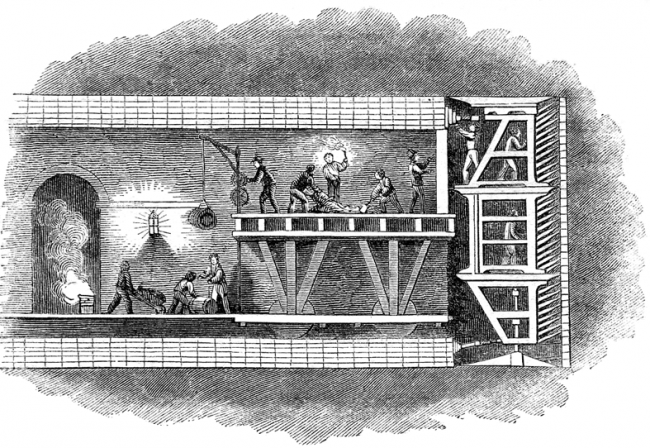 At 20, Brunel helped his father design and construct the 1,300 foot Rotherhithe Tunnel, which undercuts the Thames between Rotherhithe and Wapping.
The father-son team developed a tunnel shield to protect the workers 75 feet under the river, where raw sewage and ignited methane gas was prevalent. Prince Albert took a keen interest, and Marc's efforts were rewarded with a knighthood.
Clifton Suspension Bridge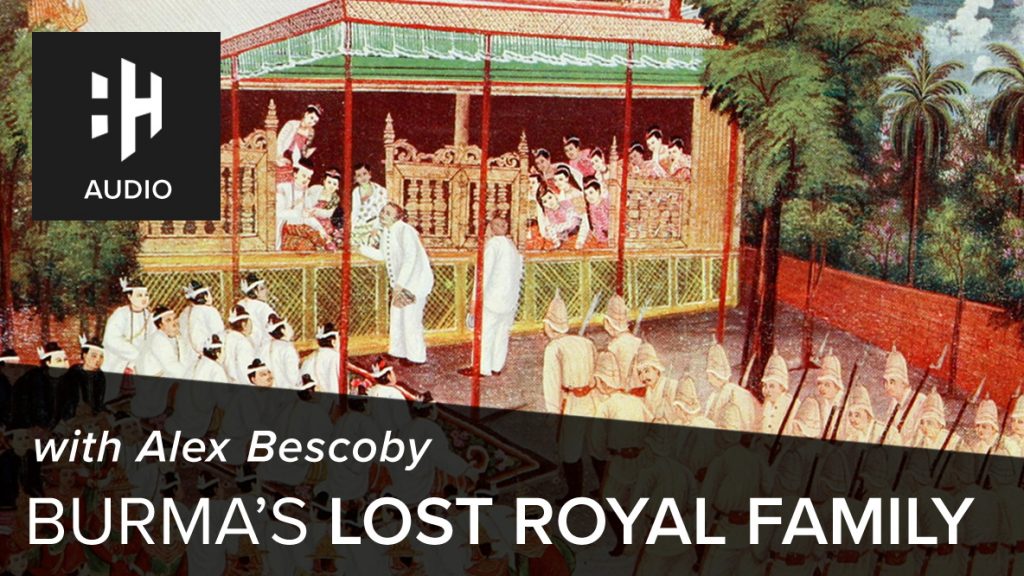 In 1830, Bristol was in need of a new bridge. Brunel submitted four designs to the committee, which was headed by Thomas Telford. All entries were rejected, and Telford's own designs proposed. Public outcry forced the committee to hold a competition, which Brunel won.
When it was constructed, the 700-foot bridge over the River Avon was the longest span of any bridge in the world. The two masonry towers, which reached 245 feet above the river gorge, held the roadway through tensioned cables.
This method used drastically less material and proved to be far cheaper. The bridge faced many problems in the early years and wasn't completed until 1864. Despite this, it remains in use for over 4 million vehicles each year.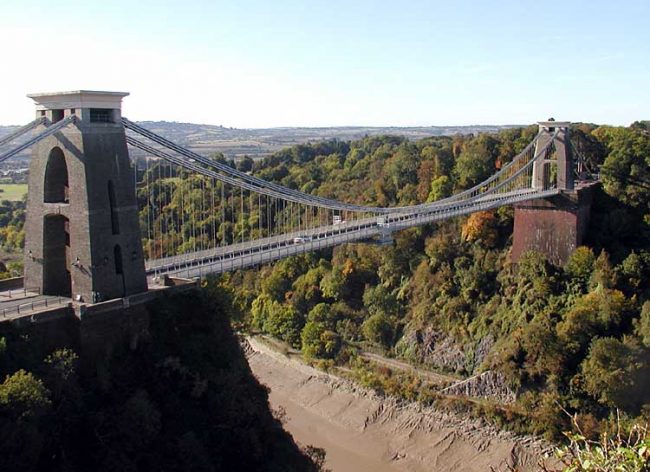 The Great Western Railway
In 1833, Brunel was appointed as chief engineer of the Great Western Railway, an ambitious project aimed to link London to Bristol through a 124-mile railway route. After weeks of researching and surveying the geography, Brunel chose the flattest route.
Despite this, many obstacles remained. Rivers, valleys and hills were combated through innovative viaducts, bridges, stations and tunnels. The 1.8-mile Box Hill Tunnel in Wiltshire was greatly celebrated as the longest railway tunnel of its time, and with such an accolade, it was bedecked with a grand classical design.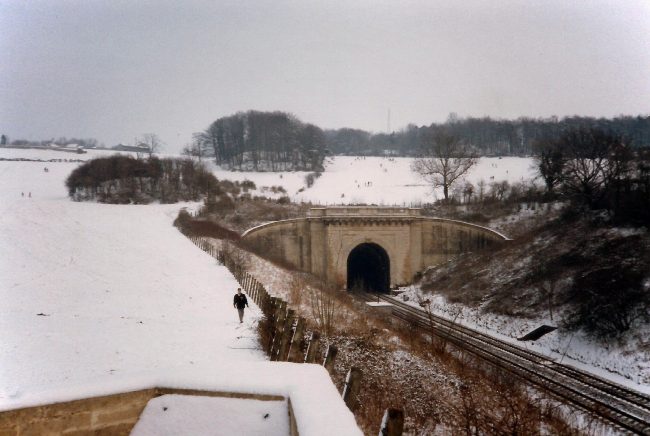 The GWR enabled towns such as Swindon and Reading to become some of the fastest growing of 19th century Europe. The location of locomotive sheds in these towns demanded a need for housing for workers, which gave Brunel the impetus to build hospitals, churches and housing estates.
As the main terminal for GWR, Brunel worked with the architect Matthew Digby Wyatt from 1838 to design Paddington station. It was heavily influenced by the Joseph Paxton's glass design for the Crystal Palace. The first train left the station on 16 January 1854.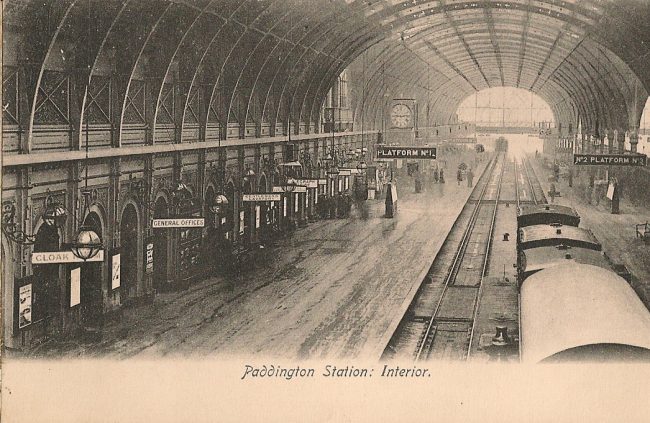 Steaming across the Atlantic
In 1836, Brunel married Mary Elizabeth Horsley, the eldest daughter of composer and organist William Horsley. They established a home at Duke Street, Westminster.
From around this time, the newly married Brunel began to design steamships for transatlantic voyages. He hoped to extend the journey of the GWR not only from London to Bristol, but onwards to New York by steamship.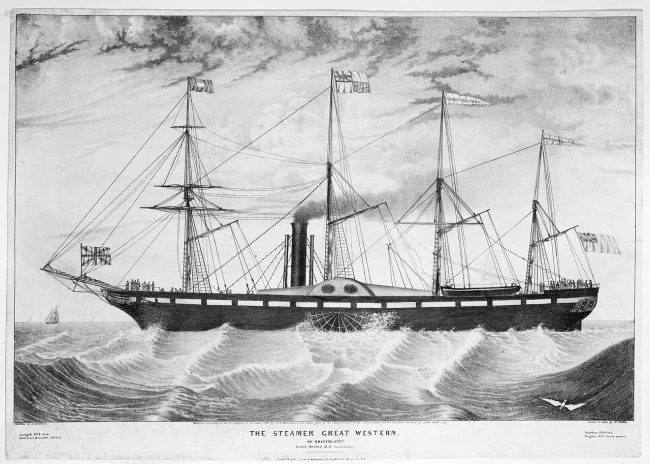 In 1838, the SS Great Western was launched. She was the first steamship purpose-built for crossing the Atlantic and used regularly for transatlantic passenger travel between 1838 and 1846. She was an iron-strapped, wooden, side-wheel paddle steamer which had four masts to hoist auxiliary sails.
Brunel went one further in 1843, when he launched SS Great Britain, the largest ship of her time. Regarded as the first modern steamship, she was built of metal, powered by an engine and driven by propeller rather than paddle wheel.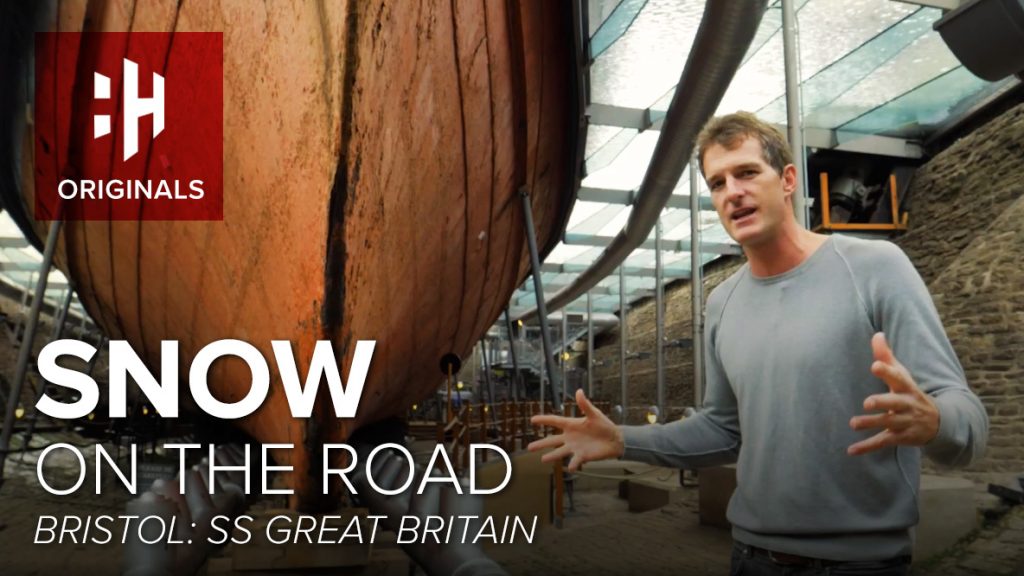 In the same year, Brunel accidentally lodged a half-sovereign coin in his windpipe as he performed a magic trick for his children. Forceps and a specially designed machine failed to shake it loose.
At the suggestion of his father, he was strapped to a board and turned upside down, finally jerking the coin free. He spent time recuperating at Teignmouth, which he enjoyed so much he purchased an estate there.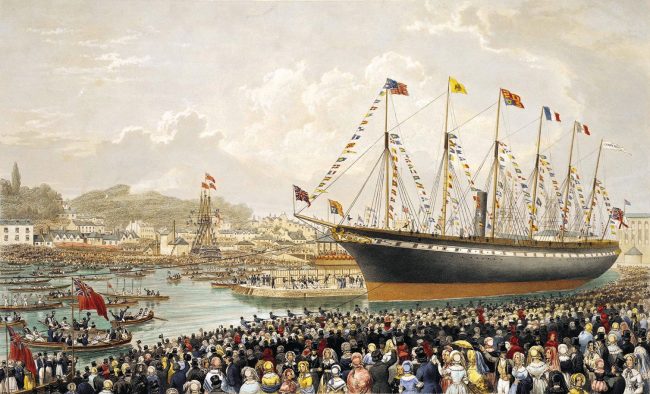 The Renkioi hospital
When Britain entered the Crimea war in 1854, many British soldiers suffered from cholera, dysentery, typhoid and malaria. Florence Nightingale sent a plea to The Times for the government to produce a solution. In response, Brunel was asked to design a pre-fabricated hospital which could be transported to Turkey and quickly constructed.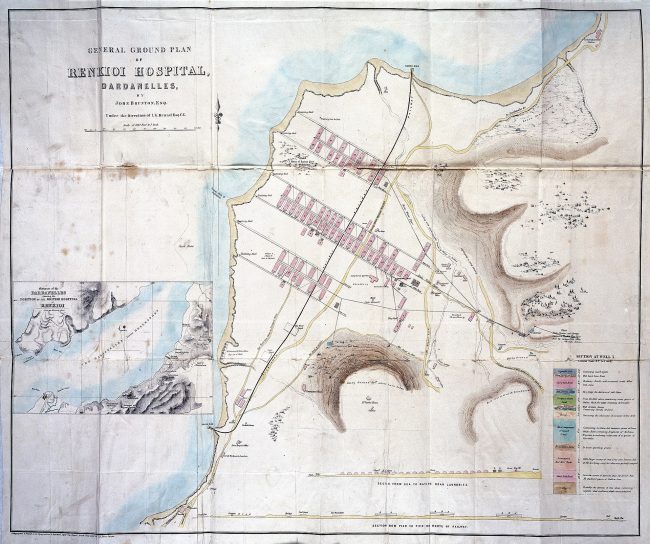 The Renkioi hospital provided access to sanitation, ventilation, drainage, and even rudimentary temperature controls – designs which are still used today. Some sources claimed that out around 1,300 patients treated in the hospital, there were only 50 deaths. Florence Nightingale described them as 'Those magnificent huts'.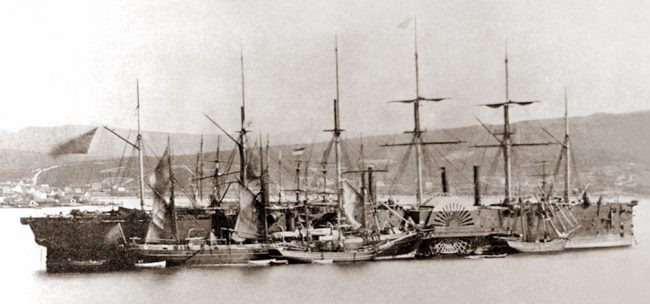 Brunel's final and most ambitious project was SS Great Eastern. It was built to take passengers non-stop from London to Sydney. The maiden voyage was a disaster, as the ship was damaged by an explosion.
Brunel himself never knew of such events. As he tested SS Great Eastern's engines before she set sail, Brunel had a stroke on the deck, probably as a result of a lifetime of heavy smoking. He returned to his home at 18 Duke Street where he died 10 days later, aged 53.
His success derived from a lifetime of constant innovation and ingenuity:
'I am opposed to the laying down of rules or conditions to be observed in the construction of bridges lest the progress of improvement tomorrow might be embarrassed or shackled by recording or registering as law the prejudices or errors of today'