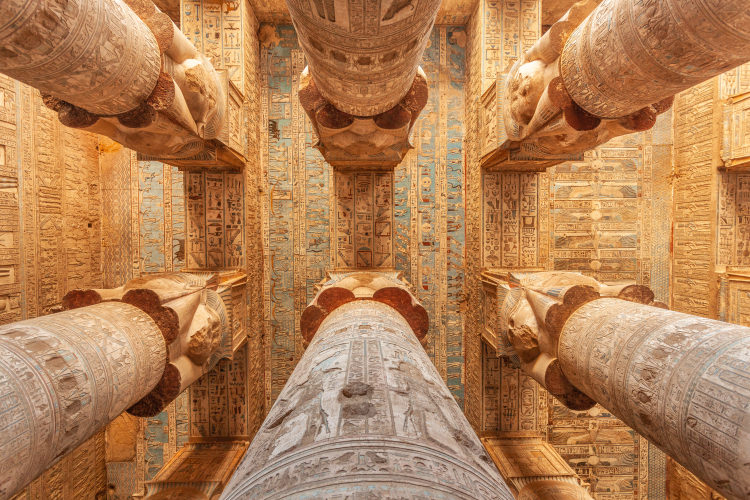 About Dendera
The Dendera complex lies approximately 50 miles north of Luxor and contains some of the best preserved and most accessible ancient Egyptian ruins to be found in Egypt, including temples, tombs and even a Christian chapel.
The most prominent site in the Dendera complex is the Ptolemaic-era Temple of Hathor. Dating back to the first century BC, Dendera's Temple of Hathor was continually developed throughout the Ptolemaic and Roman eras and contains references to both Egyptian rulers and Roman Emperors – including Nero, Domitian & Trajan.
However, although the Temple of Hathor is a relatively late construction by Ancient Egyptian standards, the Dendera complex as a whole dates back much further and the current temple was built upon the remains of older strutures.
As well as the Temple of Hathor, other notable areas at Dendera include both Egyptian- and Roman-era birth houses, a chapel dedicated to the Egyptian deity Isis, the gateways of Domitian and Trajan and a late-Roman Empire period Christian basilica.
Many tourists will visit Dendera on a day trip from Luxor and, given that a number of tour companies offer this option from many Luxor hotels, this can be the most practical way to explore the Dendera complex and Temple of Hathor. This site also features as one of our Top 10 Tourist Attractions in Egypt.
Featured In