About Elmina Castle
Elmina Castle was built by the Portuguese in 1482 as a trade settlement on the former Gold Coast – now modern-day Ghana – and it remains the oldest European building south of the Sahara desert. However, Elmina Castle has a far darker history.
The building itself is a grand, white-washed fortified medieval castle surrounded by blue seas, palm tree-lined beaches and stunning views of the Gulf of Guinea. Its initial purpose was to offer safe haven to trade ships passing between Europe and Africa as well as protecting the Gold Coast's vast gold reserves but in 1637 everything changed.
The infamous Dutch slave trade saw the Europeans trading both commodities and human labour with the Brazilians and the Caribbean and it's estimated that over 30,000 African men and women passed through Elmina Castle, never to return home.
Having no idea what horrors awaited them both on the slave ships and at their final, unknown destinations, they were kept in the castle's dark, airless and swelteringly-hot underground dungeons for up to three months. They suffered the most horrific, humiliating and depraved conditions imaginable, up to 1,500 men and women at a time, shackled and cramped.
They would undergo torture and indignities of the most base level before passing through the Door of No Return and onto ships bound for Brazil, the Caribbean and other Portuguese colonies as well as North and South America.
The Dutch carried on until 1814 and in 1872 Elmina Castle came under the auspices of the British Empire until 1957 when the newly-independent nation of Ghana assumed control.
Designated a UNESCO World Heritage Site in 1972, Elmina Castle is a popular tourist destination in Ghana offering daily tours and it is especially popular with African-American tourists looking to connect with their heritage.
Featured In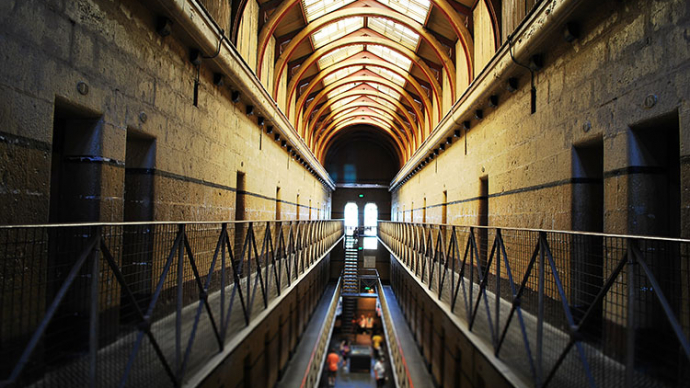 Discover the the most famous prisons in the world, from Alcatraz to the Devil's Island and more, includes an interactive map of the most notorious jails of the world.