About Jefferson Memorial
The Thomas Jefferson Memorial in Washington DC's West Potomac Park was built in 1939 to honour President Thomas Jefferson, one of the Founding Fathers of the United States of America and its third president.
With its white facade, imposing columns and circular silhouette crowned by a dome, the Thomas Jefferson Memorial is reminiscent of the Roman Pantheon, as intended by its architect, John Russell Pope. The concept of building a memorial to Thomas Jefferson was first mooted by President Franklin Roosevelt and construction of the memorial began on 15 December 1938.
Despite some controversy over the memorial's design and location, the build continued and Thomas Jefferson Memorial was dedicated by President Roosevelt on 13 April 1943. The bronze sculpture of Thomas Jefferson inside the memorial, made by Rudulph Evans, was added in 1947. It stands next to excerpts from the Declaration of Independence, which Jefferson co-authored in 1776.
Today, the Thomas Jefferson Memorial is a popular tourist attraction as well as a setting of festivals and ceremonies. Open 24 hours a day, it is located near many other sites of historical importance and is directly south of the White House.
Featured In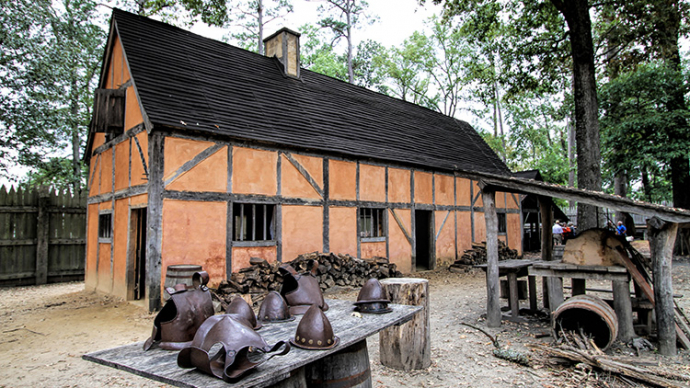 Discover the best Historic Sites in the United States, from Independence Hall to Ellis Island and more, includes an interactive map of US cultural places, landmarks and monuments.